Singapore – The gateway to Rompin
The start and end of your Rompin fishing journey will be at Singapore, which is a true wonder of Southeast Asia. Changi Airport itself is an attraction on its own with over 280 dining and retail stores with some open 24/7. Flights are available daily from almost anywhere in the world and are available from almost all airlines, giving you plenty of options to choose from. You may choose to spend a few extra days before and/or after your fishing trip in Singapore to fully digest the culture that both Malaysia and Singapore offer. From shopping at Orchard road to lounging at the infinity pool at the Marina Bay Sands and even tackle shopping at the numerous fishing tackle stores around town, you won't find yourself having nothing to do in the always-busy Singapore.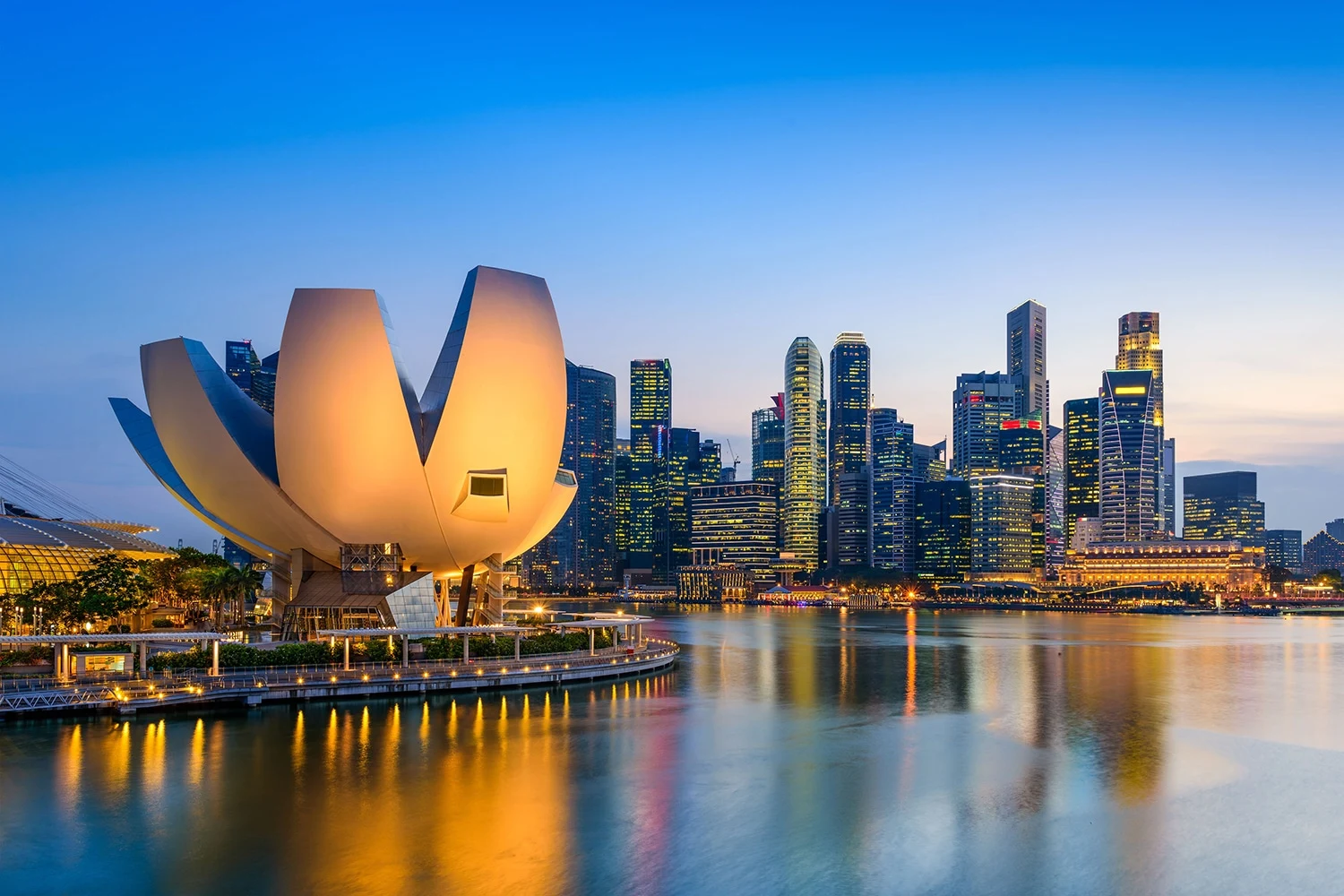 Marina Bay Sands
Possibly the most popular recent addition to the multitude of attractions in Singapore, the Marina Bay Sands is a bombardment to the senses. The luxurious resort has transformed Singapore's city skyline with three 55-storey towers with luxurious rooms and suites fit for kings and queens. A plethora of dining, shopping and activity options are available for everyone to enjoy. The iconic infinity pool allows you to gaze out into Singapore's skyline as you take a leisurely swim, making this an experience that will be hard to match.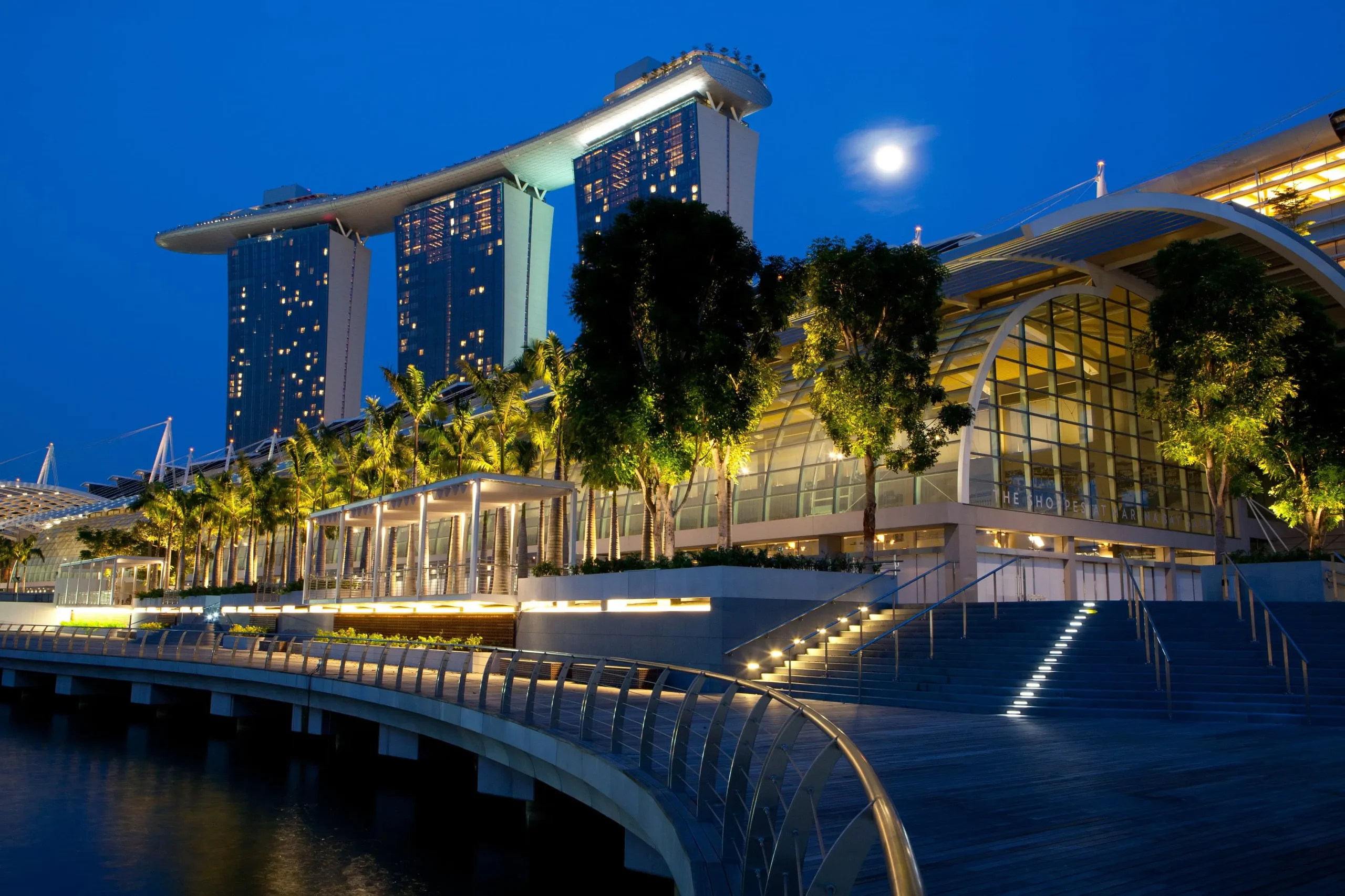 Garden at Marina Bay Sands
The 1.2 hectare SkyPark is a gravity-defying platform that is one of the largest elevated parks in the world. It is longer than the Eiffel tower laid down and is large enough to park four and a half A380 jets. Within the park is an observation deck, lush gardens, multiple dining options and the world-famous infinity pool. Stroll around the vast gardens, enjoy the unobstructed 360 degree views, wine and dine at some of Singapore's best restaurants, and enjoy the light and water show at the Sands' Event plaza held at least twice a night down at the water.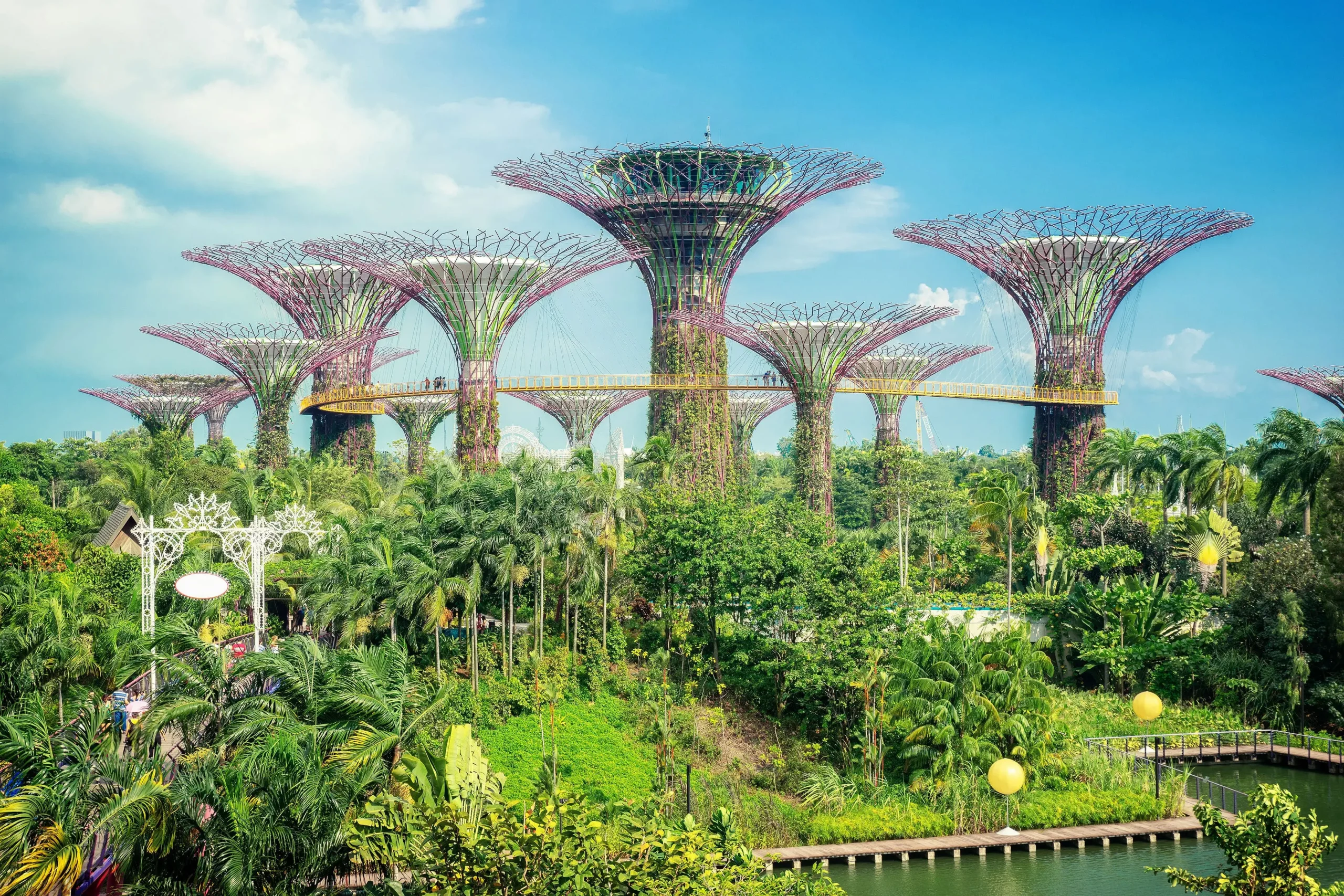 Shopping
The Shoppes at Marina Bay Sands houses a large collection of luxury boutiques, restaurants and an actual theater. One of the largest collections of premium and luxury fashion accessories brands are found here so make sure you bring some extra cash with your or get your credit card warmed up. Another option is to head over to Orchard road where the shopping is a little more conventional, with budget offerings mixed in with big name brand shops and boutiques along the road. It is also worth it to visit Lure Haven, which is Singapore's largest Japanese tackle specialty store, with three floors of premium Japanese fishing equipment on offer.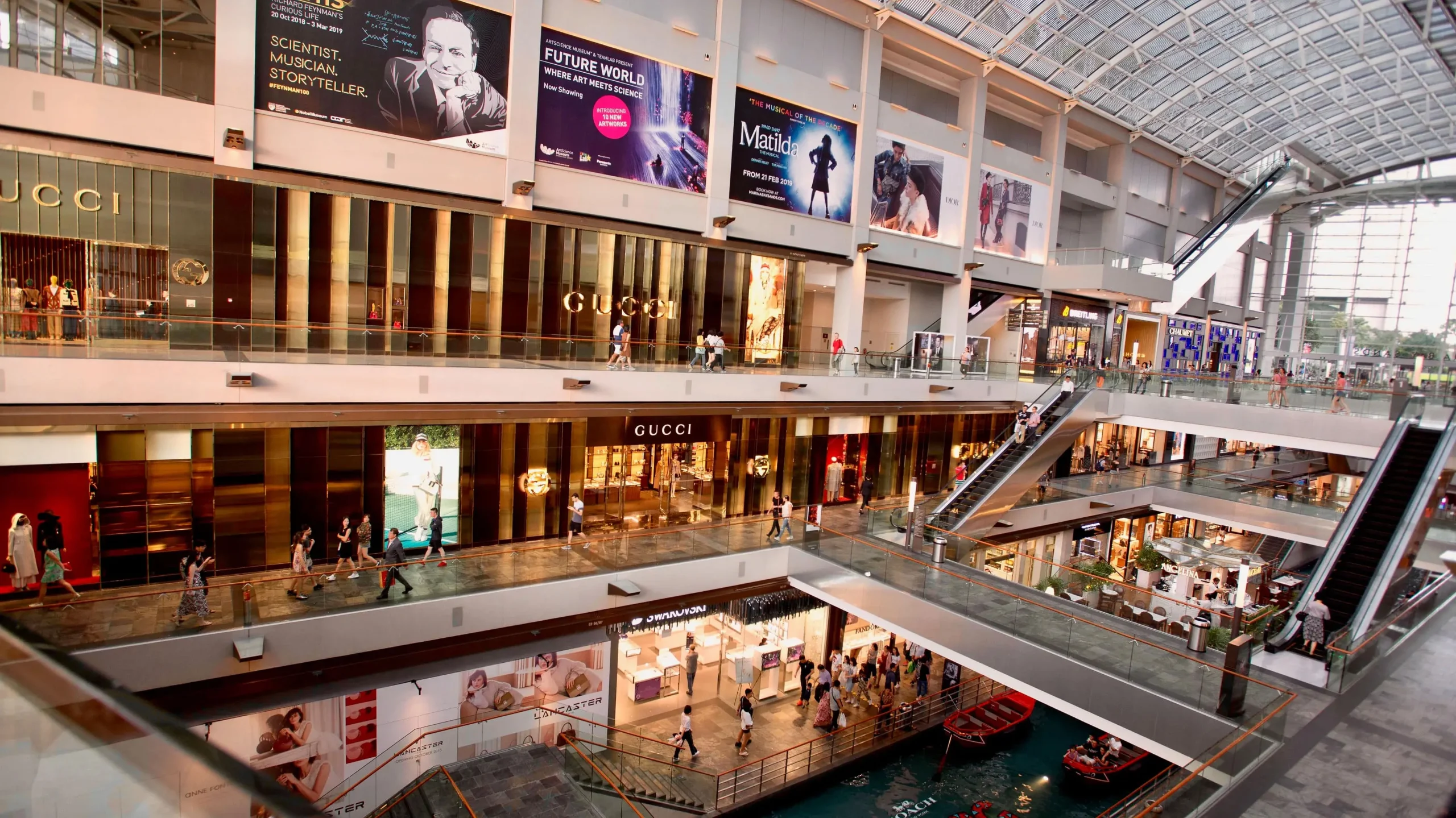 Dining
Get your palates ready for Singapore's multicultural food fare with its hawker style and traditional dishes guaranteed to fulfill all your gustatory dreams. The hawker centers house an assortment of fine food offerings like the Hainanese Chicken Rice which is a must try when in Singapore, as well as the Curry Laksa is also another famous dish that is truly iconic. If you are more of a soup and noodle person, the wanton mee or dumpling noodle soup with char siu or barbecued pork will do wonders for the mind and body. The Chinatown and Little India districts are foodies dreams too! A truly unforgettable foodie paradise.