Lanjut Beach and Golf Resort
Set within some of the best green environments Malaysia has to offer, the Lanjut Beach and Golf Resort is a secret paradise hidden in the lush and unspoiled tropical rainforests of Endau Rompin National Park. With 3.5 kilometers of private beach for your perusal, the resort is the perfect place to relax and unwind after a full day of Rompin fishing action. And if you're keen to do some golfing, Lanjut boasts an 18-hole course set against lush tropical rainforests and is located along the 3.5 kilometer beach of Kuala Rompin.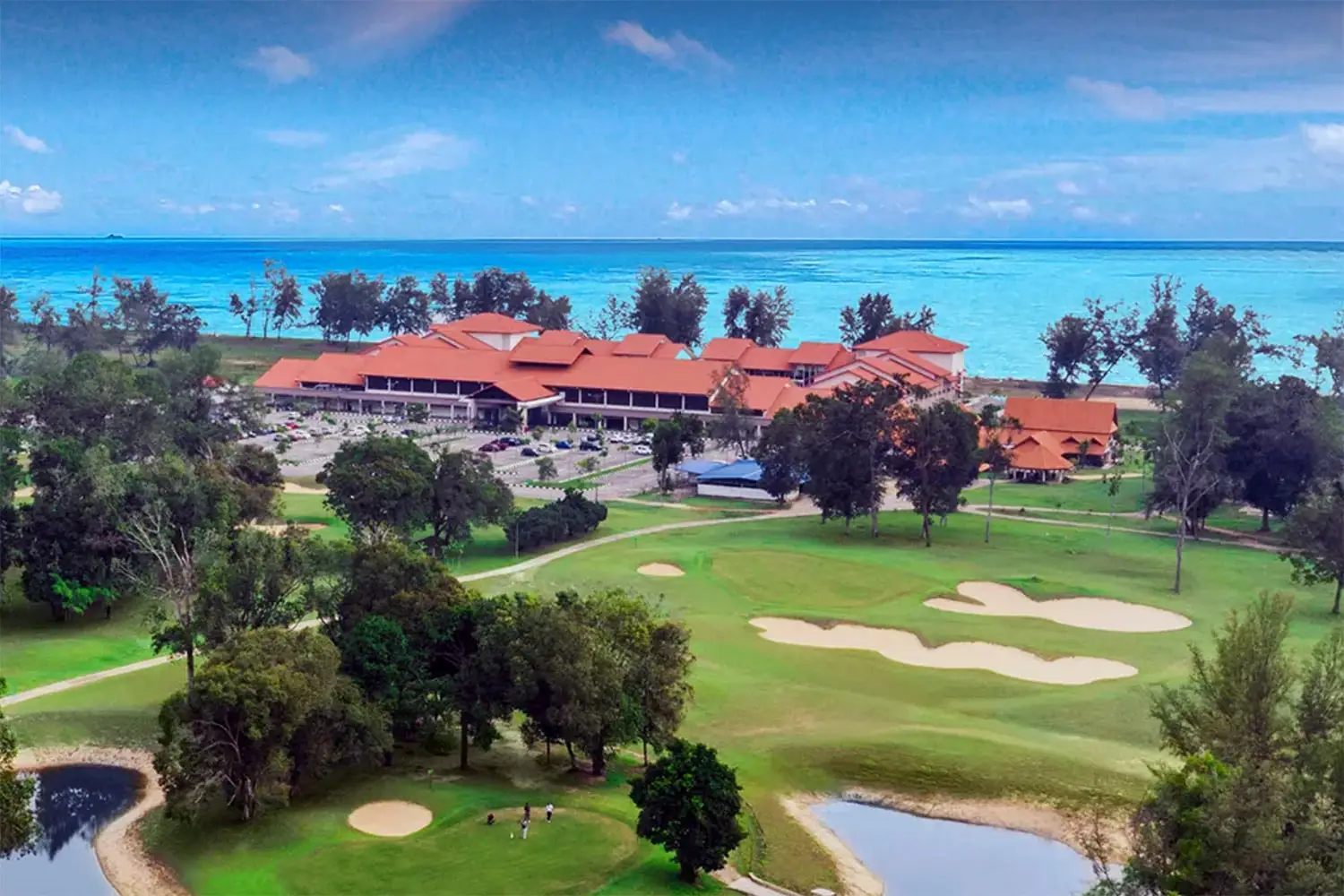 The Suites
A view of the sea or the pool is available and the suites are elegantly decorated and spacious. These suites feature all the modern amenities and provide a mix of luxury, elegance and comfort with spectacular views of the South China Sea or the beautiful poolside and lush garden that you can admire from your private balcony. All suites are fully air conditioned and have their own suite bathrooms. Guests may enjoy all hotel amenities at their leisure during the course of the trip.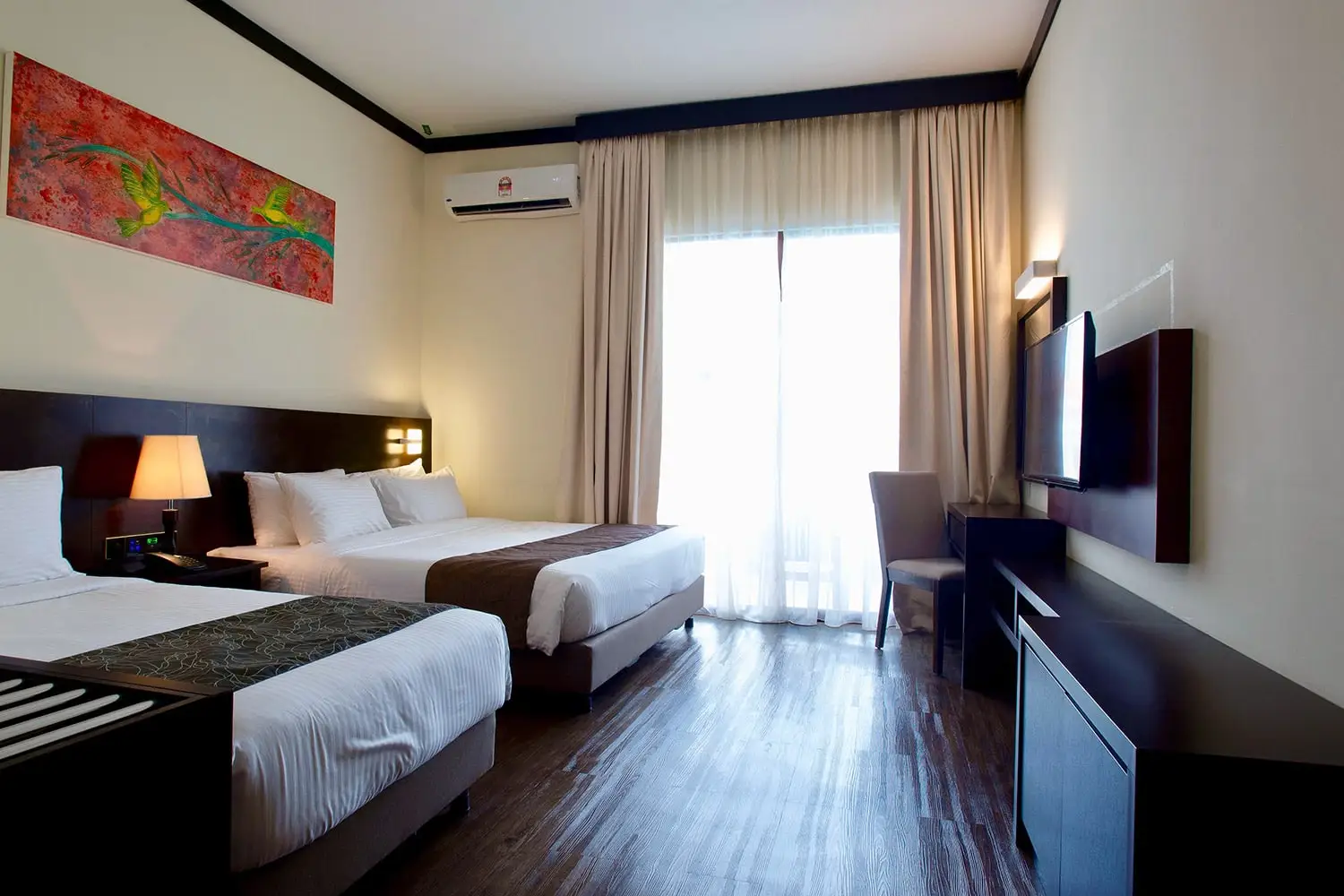 The Dining
Enjoy a diverse culinary experience when dining with us around Kuala Rompin as you will immerse your palate in true Malaysian cuisine that reflects the multi-ethnic makeup of its population. The mixture of Malay, Chinese, and Indian cooking is a gustatory treat and an experience worth coming back to time and again. Notable favorites are the Nasi Lemak, Roti Canai, Char Kuay Teow and for breakfast, the Kaya Toast and brewed coffee. Make sure to compliment your meals with the local and imported beers, spirits and wines.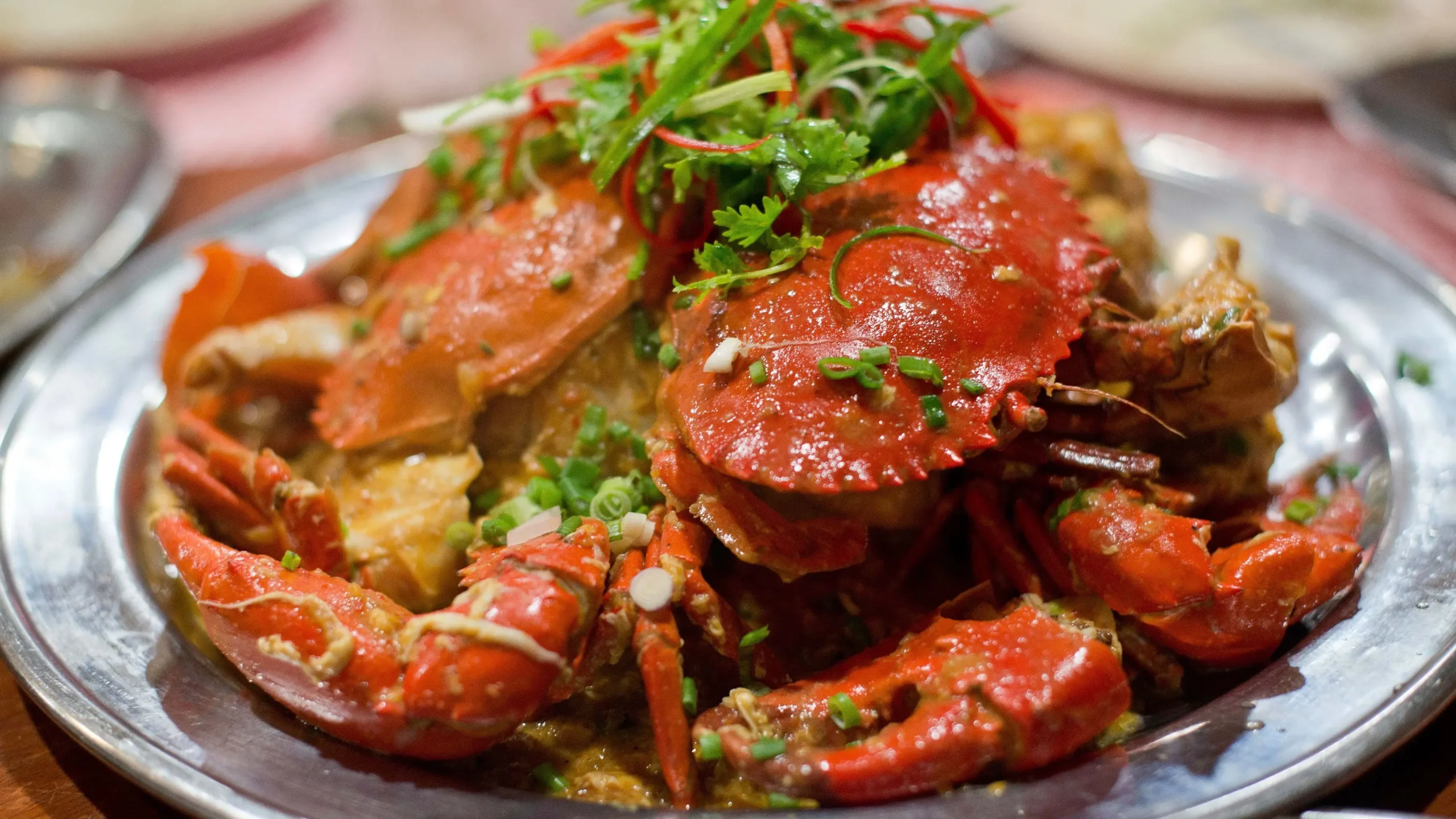 Getting to Rompin
Kuala Rompin is a town in Pahang, Malaysia, located on the South East coast of the peninsula facing the South China Sea. We highly recommend that you fly into Singapore for this trip. From Singapore, it is 215km north by the coastal road via Johor Bahru and Mersing. Ocean Blue staff will transport you from Singapore may it be from your hotel of choice or direct from Changi International Airport and depending on traffic conditions, it usually takes about 3.5 to 4 hours of travel in our comfortable fully airconditioned RVs.