The Experience
From the Tropical Sea to the Pristine Rainforest Waterways
Absorb and experience as much of the Southeast Asian culture as you can as you'll be starting your journey in Singapore. Landing in Changi International Airport, you'll immediately be surrounded by numerous shopping opportunities plus vast culinary treats that will suit any palate. The 3.5 hour drive to Kuala Rompin fishing spot is also an adventure in itself as we will be travelling through busy towns, palm plantations on good roads with views of the awesome Malaysian coastline with stopover opportunities along the way.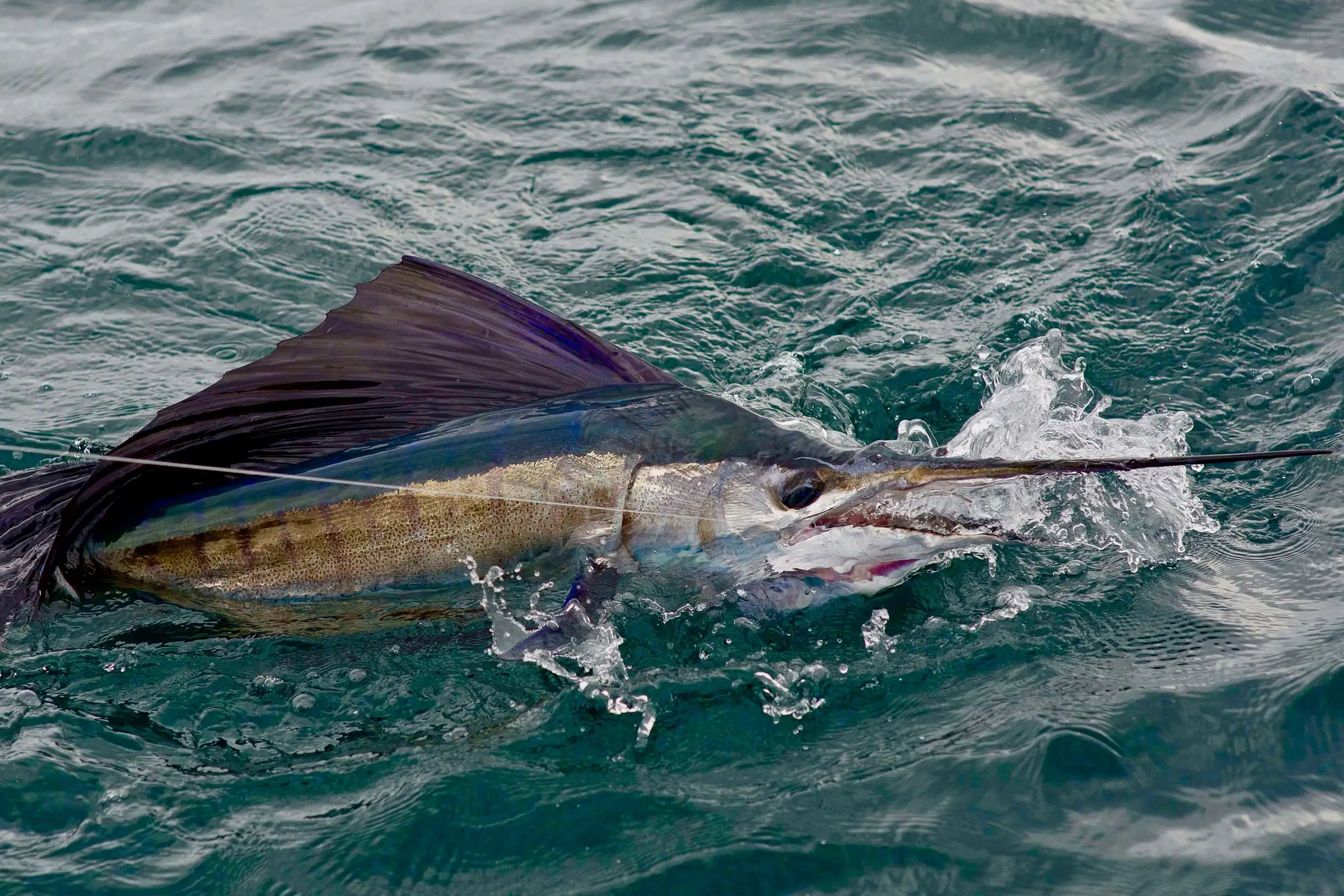 The Fishing
Insane Sailfish Numbers!
Having one of the largest Sailfish populations in the world, a day rarely goes by when you don't see free swimming Sailies with their fins and tails breaking the water's surface! With these high numbers of Sailfish, the continuity of fish chasing your offerings almost seem unlimited at times, with the added bonus of hooking up to Cobia, Spanish Mackerel and Queenfish as well!
With pristine freshwater systems in the vicinity of the resort, we just cannot miss the opportunity to catch one of Southeast Asia's most notorious freshwater sportfish, the Giant Snakehead or Toman. Casting topwater lures to make as much surface disturbance possible can cause heart stopping strikes from these apex freshwater predators.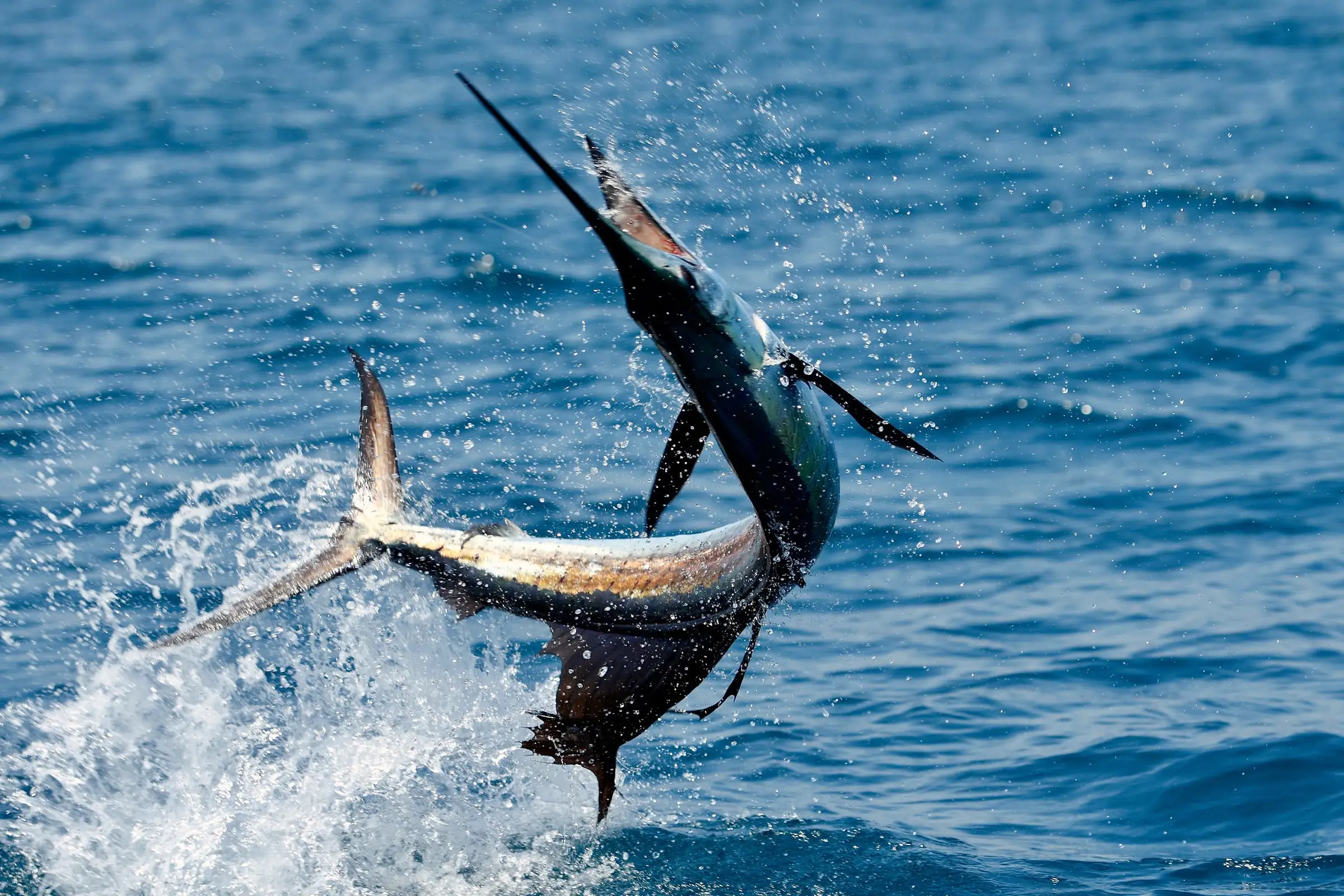 The Boats
Fish with Confidence
Fish with confidence and comfort aboard professionally built 34-foot walkaround pangas powered by twin screw engines crewed by an expert team of guides and skippers. The boats are highly maneuverable and can position anglers for the best possible shots at feeding sails whether you're casting flies or big poppers.
We also utilize 16-foot fiberglass skiffs powered by two-stroke outboard motors perfect for the vegetation rich waters we will be fishing in when chasing Giant Snakehead.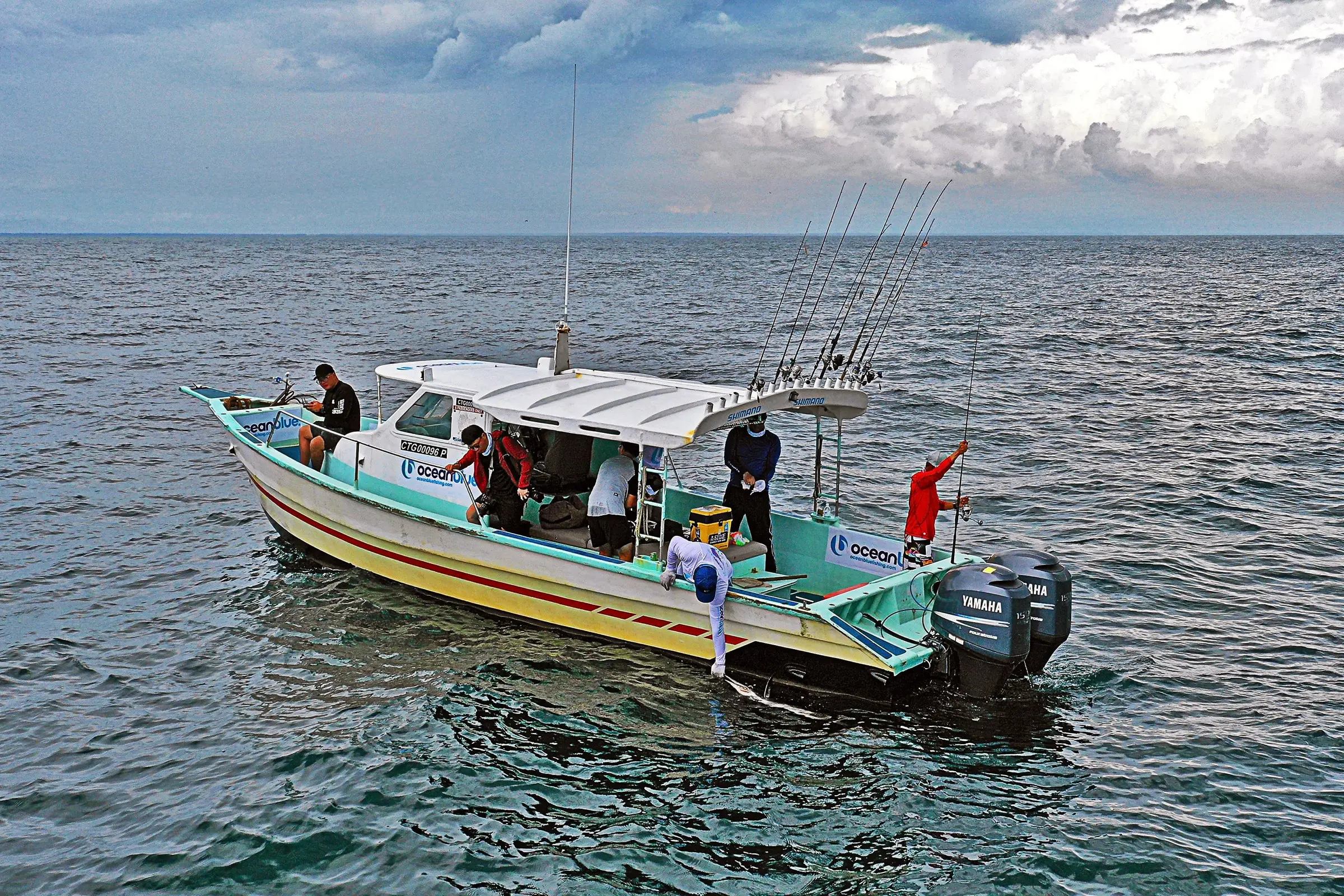 The Accommodation
Experience Luxury in the Rural Coast of Malaysia
Apart from the first-class fishing Rompin offers, you will also be pampered at the the Lanjut Beach and Golf Resort surrounded by lush and unspoiled tropical rainforest with spectacular views, top notch resort amenities, a world class golf course and genuine tropical paradise experience. Upon arrival, we will transfer you in our private bus for an exciting and awe inspiring 3.5 hour drive to the Lanjut Beach and Golf Resort. During sailfish fishing days you'll get to enjoy a gourmet breakfast before you hop on the boats!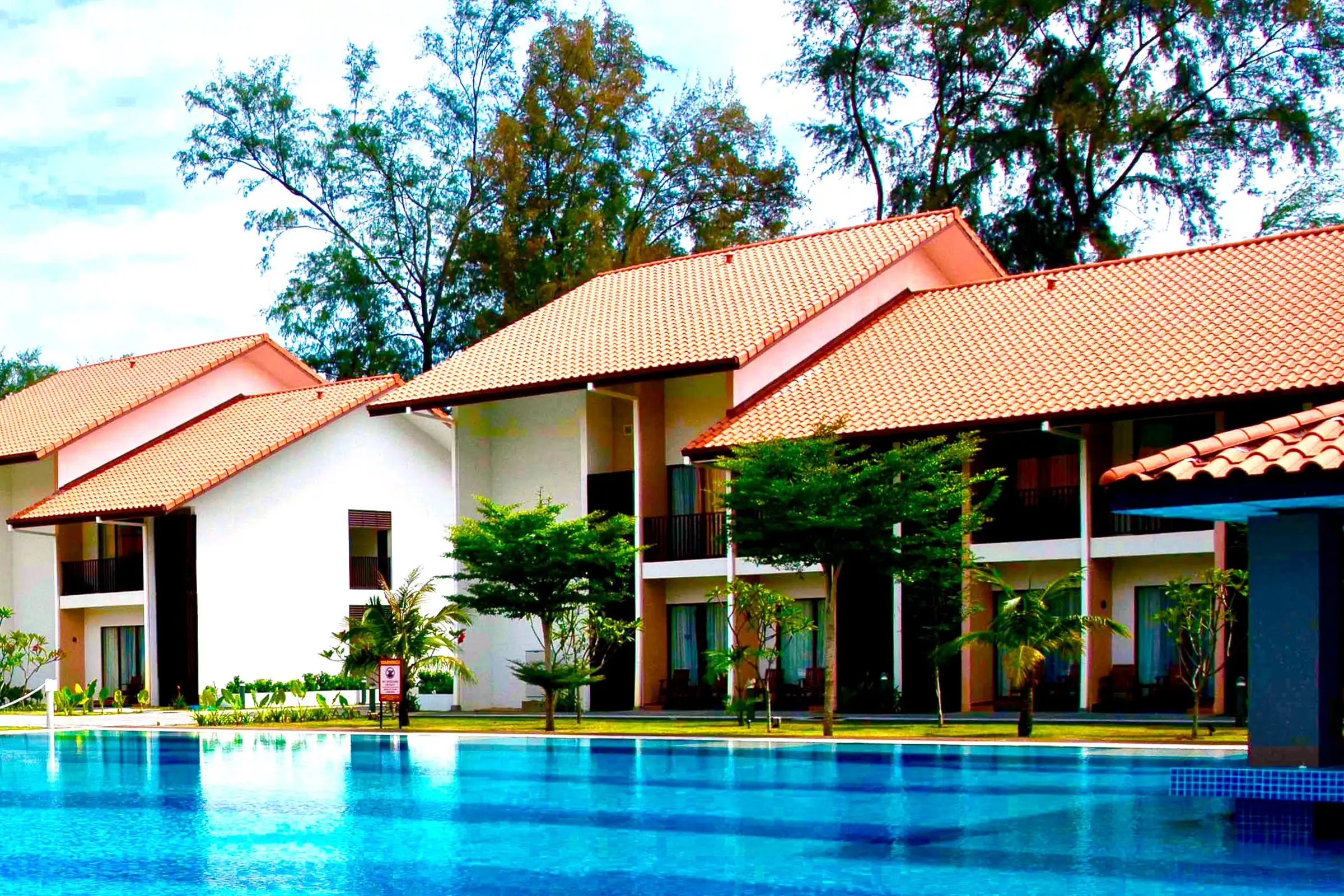 Getting There
Southeast Asia's Economic Giant!
Singapore will be the starting and ending point of your sailfish expedition in Kuala Rompin. Getting to Singapore is very easy as there are a wide range of flights available by almost all airlines with direct flights to and from most countries. Ask us to advise best flight schedules to work with your preferred trip itinerary.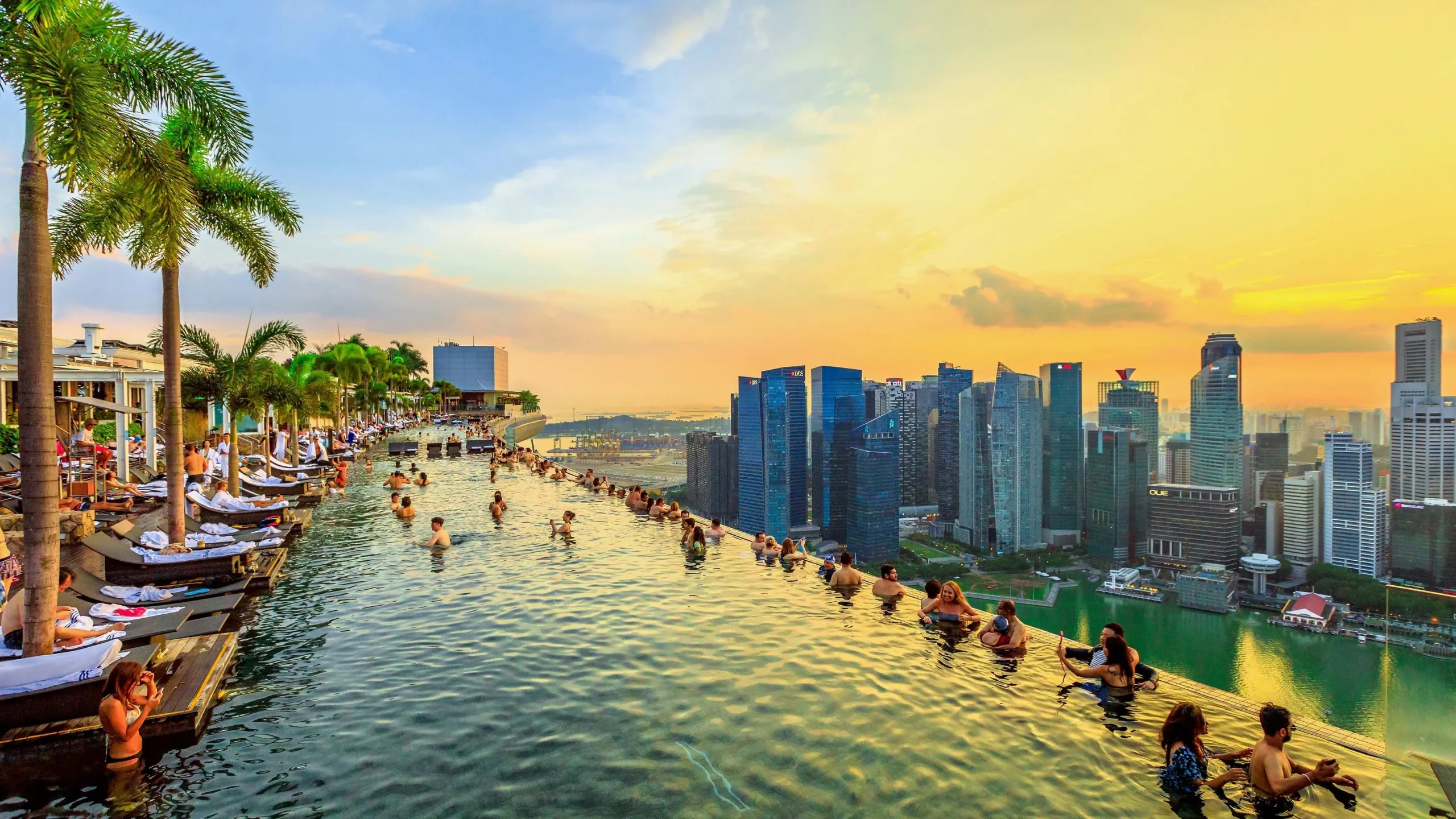 Sep 21 - Sep 26, 2020 @ AU$3825 per person
Upon arrival at Changi International Airport, you will be met by one of our Ocean Blue team members. Pickup from your preferred hotel in Singapore is also an option if you want to explore Singapore before your trip. After all luggage and tackle are loaded, you will take a 4 hour drive in an airconditioned RV to the Lanjut Beach and Golf Resort and during the trip you will be able to experience Southeast Asia's melting pot of cultures during the stopovers along the way. Once at the resort and you are checked in, you may sit back and relax or explore the resort grounds and enjoy the pristine and lush tropical rainforest and ocean views. Prepare yourself for a week of awesome Malaysia fishing!
Meals included: Dinner
Sailfish will be the main target during this adventure. The immense concentration of anchovies are the foundation of the sail fishery and they are located in sheltered waters. Fish encountered are in the average of 20 to 30 kg with plenty of fish under the 20kg mark but there are more than enough 30kg class fish available to be caught. Shots at free swimming sails using conventional techniques like popping and using stickbaits are in abundance and trolling lures along with live bait techniques will be deployed depending on the fishing situation.
Giant Snakehead fishing will primarily be lure casting at heavy cover and vegetation. Fry balls protected by highly protective parents will be seen during certain periods of the season and are a prime target for larger specimens. At the end of each fishing day we'll head back to the Lanjut Beach and Golf resort for drinks and relaxation in preparation for the next days of Rompin fishing. Enjoy superb cuisine with Malay and Chinese influences guaranteed to spice up your palate.
Meals included: Breakfast, Lunch, Dinner
Enjoy a buffet breakfast in the morning prior to departure. Luggage and tackle will be loaded then we will be transported back to Singapore via the same route by the coast of Malaysia. You have the option of exploring Singapore at your own leisure prior to your flight at Changi International airport.
Meals included: Breakfast
Itinerary is a guide only and is subject to change based on weather, fishing conditions, guest experience levels and angling preferences.