"The numbers of GT's, red bass and dogtooth tuna in this area have to be seen to believed. We were hooked up all day, of every day, of our trip." Brent Delaney Modern Fishing.
Read the full article, 'Ono – On Again' by Brent Delaney.
Don't take our word for it
Fantastic trip with 5 star, fishing, crew, accommodation and meals. An excellent way to kick off one of the "bucket list" items. Sensational way to spend a week. We will definitely return.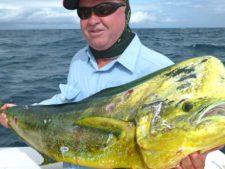 Amazing fishing, food and staff. Jeanine is amazing. We will be back.