Diving & Snorkelling
Vanuatu is renowned for some of the best diving and snorkelling spots in the world. Explore underwater tunnels, caves, grottoes, and underwater wrecks like the famous SS "President Coolidge"— a troop ship which sank during World War II and is considered the largest wreck dive in the world. Vanuatu is also known for its lush coral reefs and diverse marine life which visitors can also enjoy even just by snorkelling.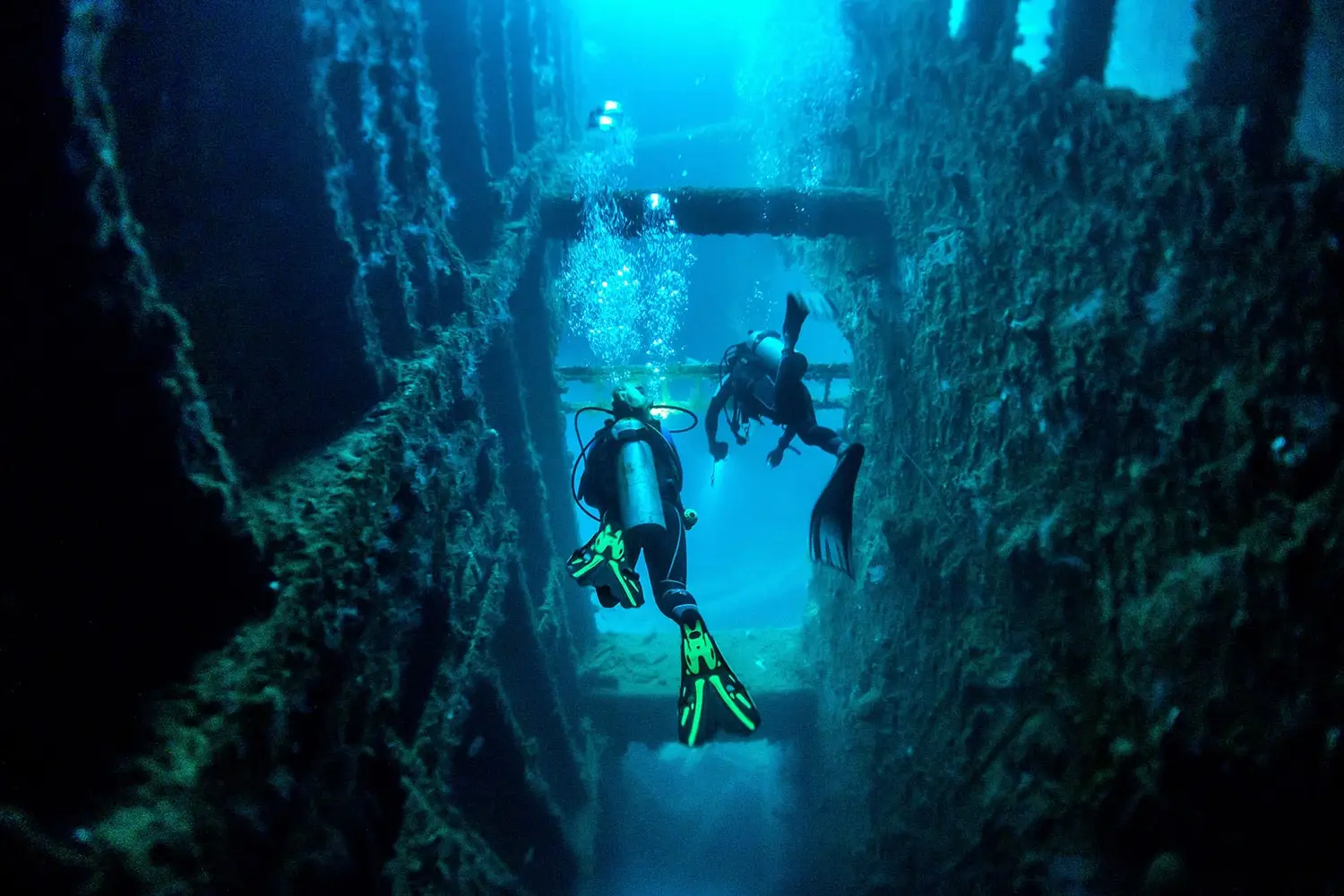 Kayaking
Experience the serenity of kayaking down a gently flowing freshwater river, surrounded by lush tropical forest, or paddle around the islands, along blue crystal clear waters and look out for coral bummies and tropical fishes and turtles in the shallows. The choice is yours! Vanuatu is truly a paddle in paradise!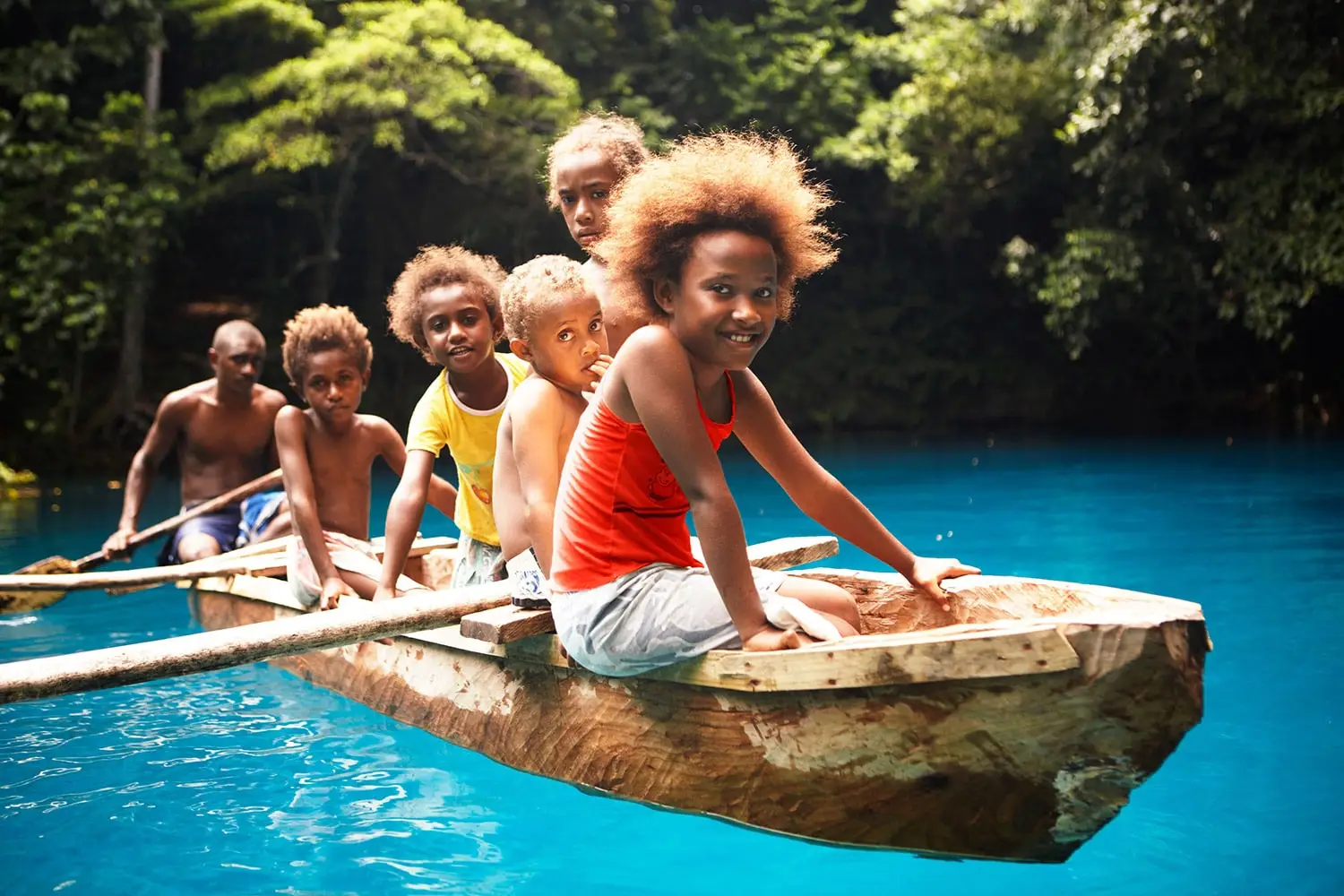 Waterfalls
An important contributor to Vanuatu's natural beauty reputation is a series of magnificent, natural waterfalls. Explore the Lololima waterfalls, the Mele Cascades, and the Tuffuntari waterfalls to name a few. Set in stunning rainforest settings, these sites provide visitors a wonderful vista and memorable experience.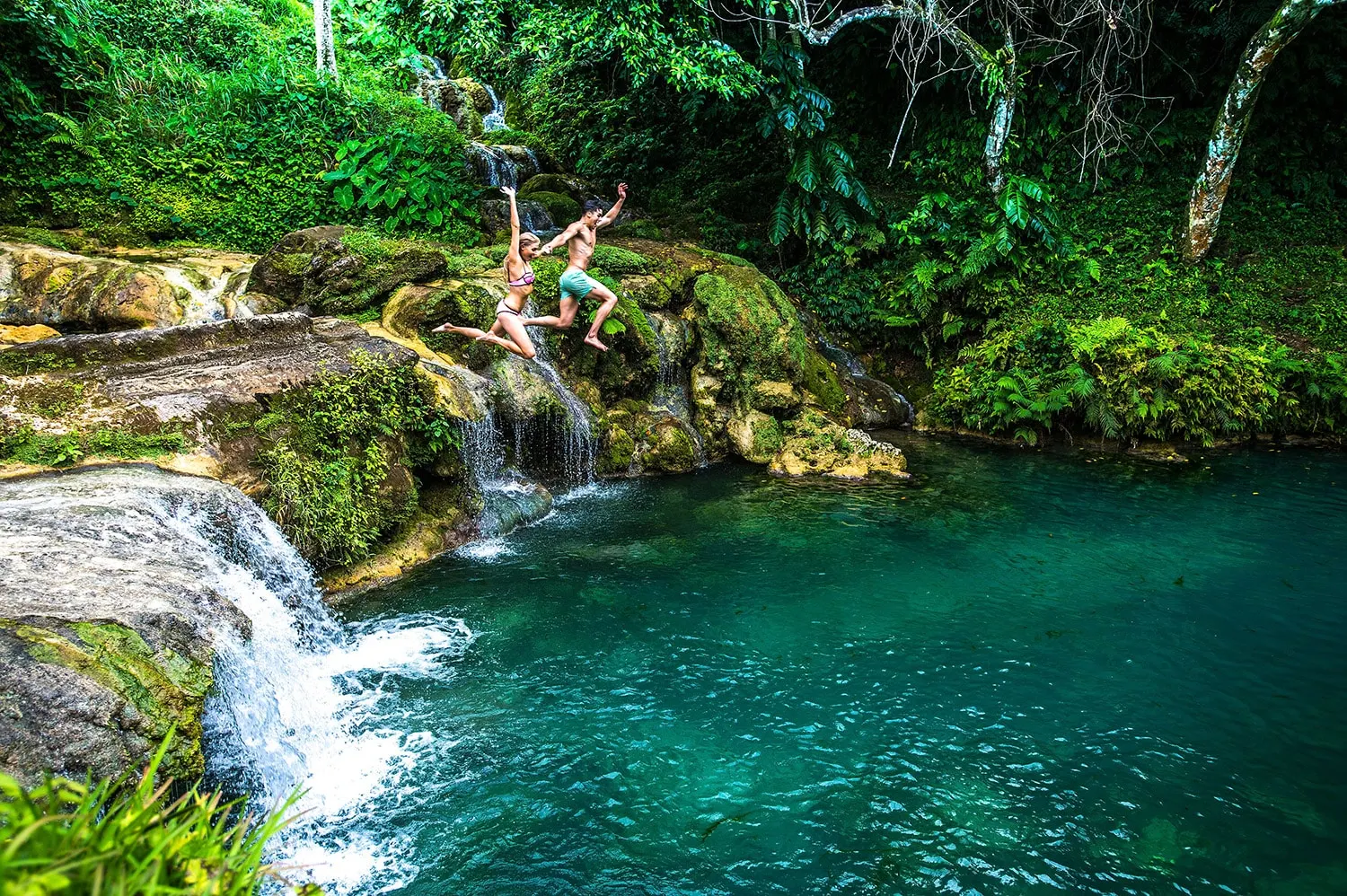 Thanks to all the Ocean Blue team for a fantastic week. The location, service, food and hospitality is simply first class. Already thinking about that next trip to gain some redemption on those doggies!
James Yeung, Australia
Volcano Tour
Vanuatu is one of the best places in the world to see active volcanoes from up close as it lies on top of the Pacific Ring of Fire and has nine active volcanoes— seven on land and two beneath the Sea. Get to watch the Yasur volcano light the sky red or throw up blazing magma pieces and lava bombs into the air in an incredible night-time fireworks display or stand near a crater with explosions sending hot rocks over your head for that once-in-a-lifetime experience!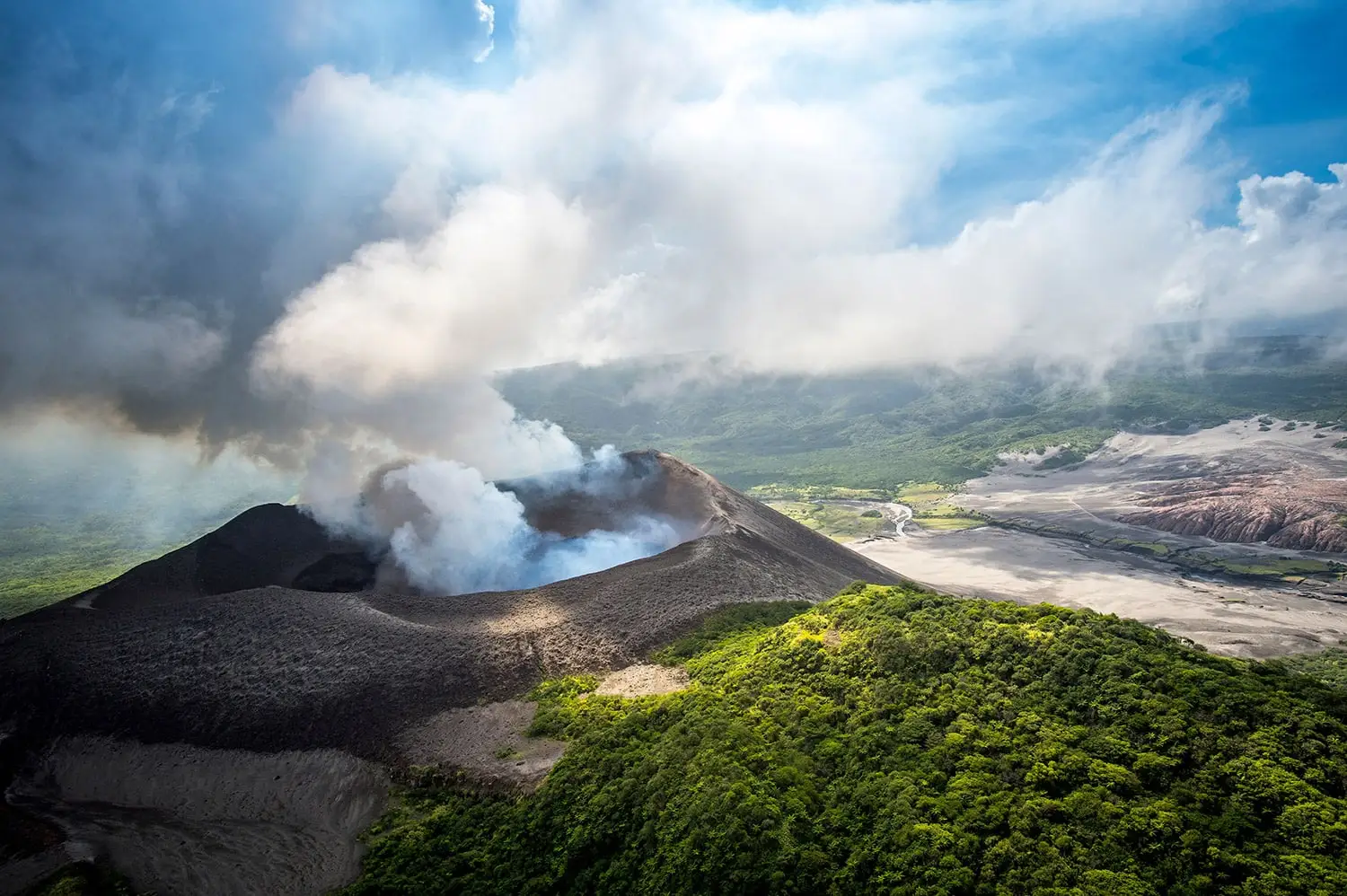 Golfing
Vanuatu also offers a perfect place for those whose passion is whacking that little white ball about or for those who want to take a break from fishing, or touring, or doing water adventures. The size of Vanuatu alone makes it a perfect place to golf as no activity is too far away, so everyone will be kept happy! Spend your days on the green and enjoy a hole-in-one island holiday!
Private Beach Lunches
A better way to experience Vanuatu's rich culture is by capturing a taste of Melanesian lifestyle while enjoying a delicious private beach lunch. Dine on fresh local fish caught daily by locals, enjoy organic meats, along with fresh fruit and vegetables for that ultimate island life