It is an Immigration requirement that all travellers passports must be valid for at least 6 months at time of arriving into Vanuatu.
We require arrival & departure flight details for arranging airport transfers. Please forward this information to our team in due course.
Arrival Date / Time:
Airline:
Flight number:
Departure Date / Time:
Airline:
Flight number:
Upon arrival you will be met by our team and transferred to Trees and Fishes Private Retreat. AT AIRPORT LOOK OUT FOR OUR TEAM WITH OCEAN BLUE UNIFORM.
Trees & Fishes Private Retreat
Casual wear for Trees & Fishes Private Retreat is suitable. Light clothing fine with long sleeve or warmer gear for boat or for evening.

Each person should bring a spray jacket or rain coat for the boat, wet days offshore.

Towels are provided in the rooms.

Laundry service available, charged to room.

Bring own toiletries, good hat, polarised sunglasses and sun protection.

WiFi is available, although connection varies from great to ok.

You wont need Vatu (local currency) at the lodge. Simply use credit card for your room tab.
Exchange any AUD into Vatu in Vanuatu for a better exchange rate. There are ATM (ANZ) at Port Vila Airport and both ANZ and Westpac ATM's in town.

Extras at the lodge will be alcohol, bar snacks. If you choose to, you can share a gratutity/tip to our crew at the end of the trip as a personal gesture of appreciation.
You can offer this directly to your guide or it can be added to your room tab if you prefer.
There are some spectacular locations we will fish, so make sure at the very least you bring a stills camera. Vanuatu use Australian 3 pin style 220-240 volt sockets. For those who have multiple devices we recommend bring with you a multi socket surge guard. 3G Mobile reception is available. For those who need to stay in touch with home please activate your roaming service prior to arriving.
We are licensed premises so don't allow byo alcohol. We offer a great selection of wine and spirits. If you wish to bring your favourite spirit this can be accommodated. Corkage will be charged on each glass served. When dining at Trees and Fishes your gourmet meals include a mix of beef, pork, veal, seafood and seasonable vegetables. If you have any specific dietary requirements please advise us in advance.
For non angling guests, we offer massages onsite, complimentary morning and afternoon transfers into town for a bout of shopping plus private guided tours aboard our luxury tour bus or 4WD. There are lots of other activities available from kayaking, waterfalls, ziplining, helicopter tours, cultural tours and numerous adventure activities.
Having local knowledge, our team can recommend and help arrange any additional activities & tours for you during your stay on the island.
It is compulsory that guests on our adventures take out appropriate travel insurance which includes evacuation cover. Please be aware that we operate in a remote country with little in the way of coast guard or emergency services. In the unlikely event of a serious accident or illness a medical evacuation may be necessary which may require helicopter and or Lear jet evacuation. It's important all on board are covered financially for such an unlikely event.
We ask for a copy of each individual policy in the case of an emergency. The policy can either be emailed to us prior to arrival (preferred) or provided at check in.
We have a great relationship with local Ni Vanuatu islanders. You will be fishing within their domain. Over the past 20 years we have developed excellent relationships with the local populations throughout the islands. Though we practice sustainable recreational fishing we will keep some fish not only for the table but to give to the local villagers in thanks for allowing us to fish their waters. This is greatly appreciated by the local indigenous people and enhances our ongoing relationship.
Our adventures
Your journey starts here
Don't take our word for it
Fantastic trip with 5 star, fishing, crew, accommodation and meals. An excellent way to kick off one of the "bucket list" items. Sensational way to spend a week. We will definitely return.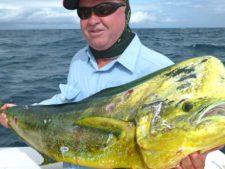 Amazing fishing, food and staff. Jeanine is amazing. We will be back.