Book your spot on a 5 night, 4 day
sport fishing adventure for $3990.
Your partner or fishing buddy stays
and fishes with you for only
THE FISHING
The Ultimate Tropical Sportfishing Adventure
Enjoy a week of guided sport fishing aboard our fully kitted Edgewater 170 centre console. Target yellowfin tuna, mahi-mahi, wahoo and billfish offshore, then cruise around inshore islands for coral trout, bluefin trevally, dogtooth tuna and GT!
ADVENTURE AWAITS
GETTING TO VANUATU
An Adventure Closer Than You Think
Just 3.5 hours flying from the east coast of Australia and Auckland New Zealand. Direct flights are available from Brisbane, Sydney, Melbourne, and Auckland to Port Vila, with connecting flights available from the majority of Australian capital cities. For those traveling from the U.S., there are direct flights from Fiji with connections to Los Angeles.
Closer than you think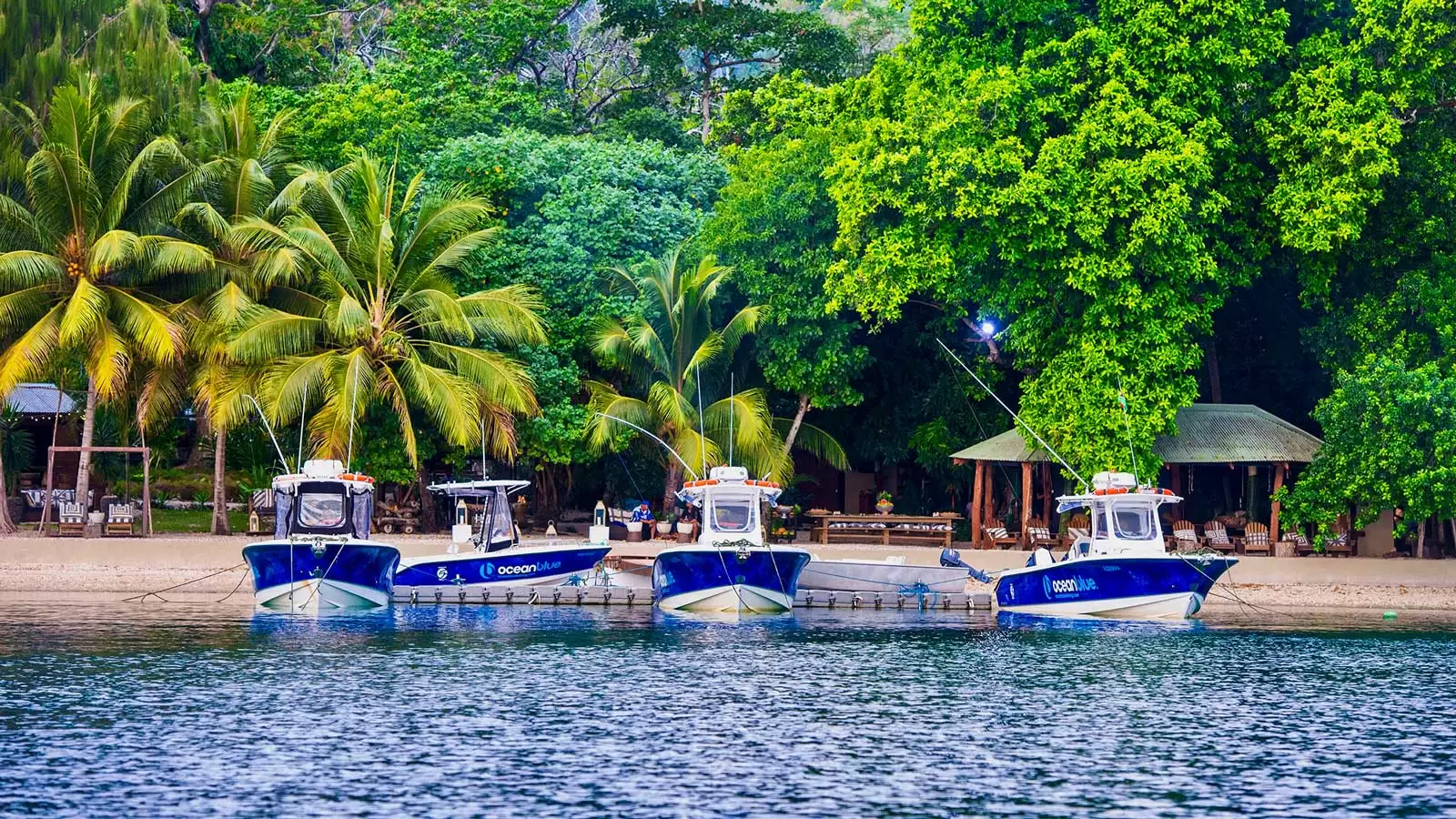 BOOK WITH CONFIDENCE
Book Now, Decide Dates Later, Fish Anytime
Now is your chance to book your next trip with confidence. Secure this super deal now and take your time to decide on your dates later! There is NO block out period. So when borders re-open, just book your spots on any of our future available dates.
Book with confidence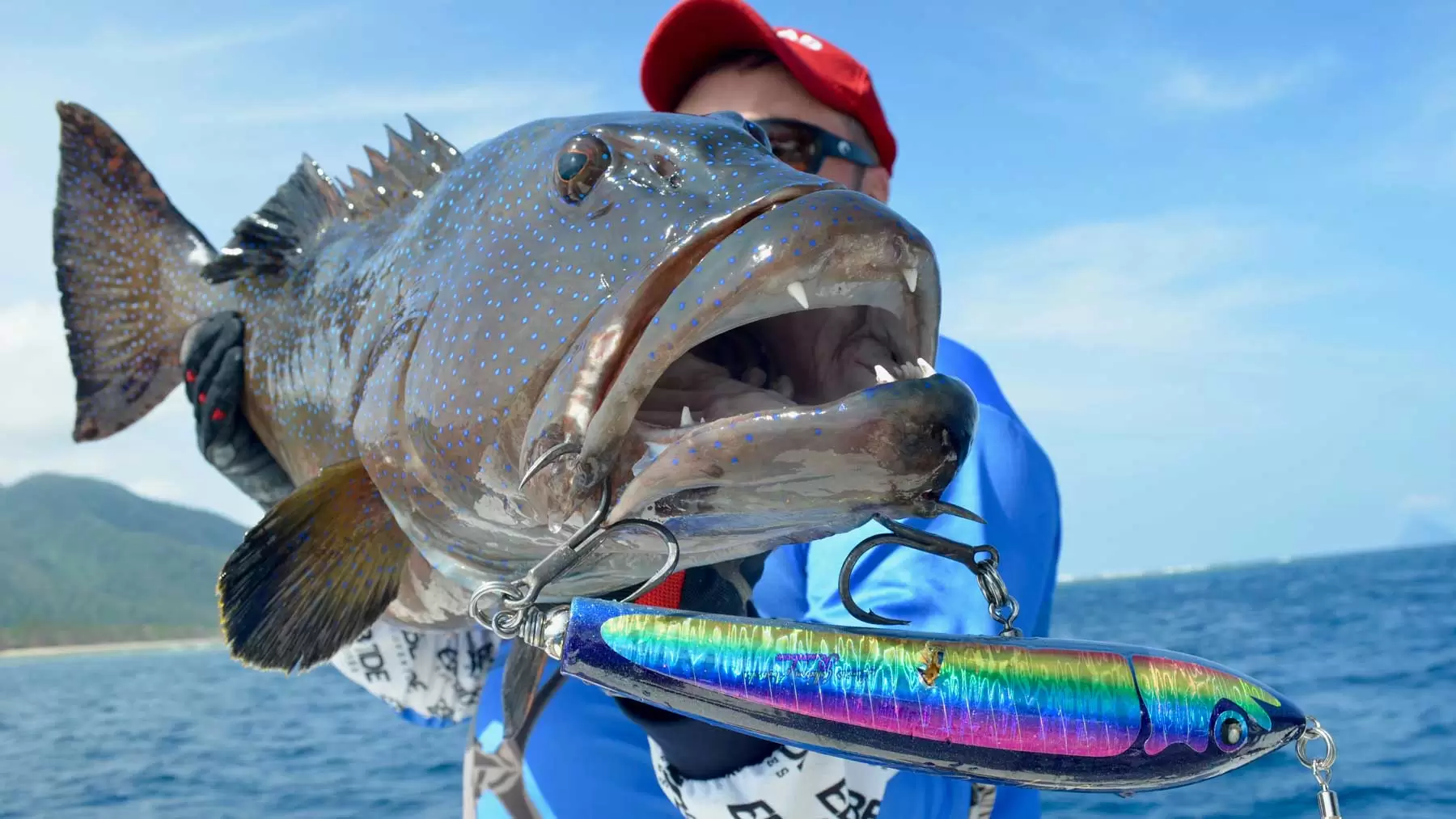 Return Airport Transfers
5 nights twin-share accommodation staying in a Retreat Suite at our Trees and Fishes Anglers Lodge
Gourmet Breakfasts each morning
Gourmet Dinners each evening
4 days fishing aboard an Edgewater 170 Centre Console Sport Fisher (Exclusive use per couple or for 2 anglers)
All Rods, Reels and Lures (Replace if lost/broken basis)
Packed Lunch while on board
Guide
Day 1 : Arrive into Port Vila, Vanuatu
Upon arrival into Port Vila International airport you will be met by one of our Ocean Blue team members. After all luggage and tackle are loaded, enjoy the scenic 40 minute drive to Trees and Fishes Anglers Retreat. You will be met by your host who will brief you on the experience you're just about to undertake. After the completion of formalities, sit back, take in the breath taking scenery while enjoying your favourite beverage. You will then be served a gourmet sit down dinner. Raise your glass to the marvellous week ahead of you at this evening's welcome reception. Please ensure your flight into Port Vila arrives before 16.00.
Meals included: Dinner
---
Day 2-5 : Fishing days, inshore top water casting and jigging
Main target species will include yellowfin tuna, mahi mahi, wahoo, sailfish, giant and bluefin trevally, coral trout, red bass, jobfish and dogtooth tuna. Experience a variety of techniques including a mixture of casting, jigging and trolling. Your guide will assist you every step of the way no matter your level of experience. At days end we'll have you back to Trees and Fishes for that well-earned ale waiting for you at the bar. Then sit back, relax and enjoy your set gourmet dinner.
Meals included: Breakfast, Lunch, Dinner
---
Day 6 : Morning at leisure prior to departure
Enjoy a cooked Breakfast, served from 7am. Enjoy your last morning at leisure swimming or snorkelling or relaxing in the cascading pool. You will be transferred late morning for the scenic drive back to Port Vila airport for your departure.
Meals included: Breakfast
---
Itinerary is a guide only and is subject to change based on weather, fishing conditions, guest experience levels and angling preferences.
How much is the deposit I need to pay?
A 50% deposit is required to secure your spots. The remaining 50% balance is payable 60 days prior to your dates of travel/arrival.
When do I need to travel by?
There is no time limit to travel and redeem your reservation. Just lock in this unbelievable deal today, choose dates later, travel at any available time. There are no lock out periods.
Is there a block out period?
There is NO block out period. Just book your spots on any of our future available scheduled dates.
How does this trip work?
For 2 anglers, fishing will be aboard our EdgeWater 170 Sport Fisher exclusively. For 4 anglers, you will be upgraded to our EdgeWater 32 Sport Fisher exclusively.
If there is only 1, 2 or 3 anglers can we still book?
The simple answer is YES. We will partner you up with another angler.
If I am travelling with my partner, or have a group of 4 anglers, or multiple of 4 anglers can we have the boat(s) to ourselves?
YES. If you are 2, 4, 8, or 12 anglers you can take up the offer and have exclusive use of our vessels. A group of 2 anglers will have exclusive use of our EdgeWater 170 Sport Fisher. Groups of 4 anglers will have exclusive use of our EdgeWater 32 Sport Fisher. You are also able to choose any available date that suits your group.
What is included in the package?
The offer includes your airport/lodge bus transfers, 5 nights twin share accommodation at our Trees and Fishes Anglers Lodge, breakfast, lunch on board and dinner daily and 4 days Sport Fishing.
Can I book multiple trips?
Yes you can. You are quite welcome to book multiple spots and use them at different times. Subject to date availability.
Does the package include flights?
The offer does NOT include flights. Once you decide on dates, we can assist you in choosing the best flights to work with your chosen dates. There will undoubtedly be some very good flight deals that will become available.
Are there any other conditions?
Yes. This offer is not valid in conjunction with other promotions, discounts or vouchers. Reservations are also subject to our standard Booking Conditions. View Here.
Book  your spots now
Secure your spots now to
lock in this great price
Decide your dates later
Take your time to decide
on your dates later
Let us know when ready
Lock in this unbelievable deal today,
travel at any available time
Get an UPGRADE to a BIGGER boat
For two couples or 4 anglers,
we'll provide a complimentary upgrade
to our EdgeWater 32 Sportfisher
Haven't got a fishing buddy?
We'll find one for you
If you're on your own: don't despair!
We will pair you up with
a like-minded fishing buddy.
You'll simply split the total package price.
Secure this super fishing deal for 2!
AU$ 3990 + AU$ 10
(Slashed from $8250)