Well our trip to Vanuatu with OceanBlue was nothing short of amazing. Great fishing and great hospitality from all the staff.
Thanks guys. I have totally fallen in love with Vanuatu
Mark Berg's Fishing Addiction
The
Ocean Blue
difference is based on offering you more than just a Vanuatu fishing adventure. Imagine a truly interactive trip, experiencing the adrenaline rush seeing big fish take your surface popper or stick bait. Fish aboard our U.S. built EdgeWater Centre Console Sport Fishers which offers unrivalled space and comfort. The twin 250hp Evinrude E-Tecs will get you to the fishing grounds fast, maximising each fishing day.
Fishing Vanuatu
has never been this good! Whether you're a novice or a seasoned angler, your next Ocean Blue
Vanuatu fishing trip
will be the one you'll be coming back for year after year! Plan your reel adventure now!
Learn More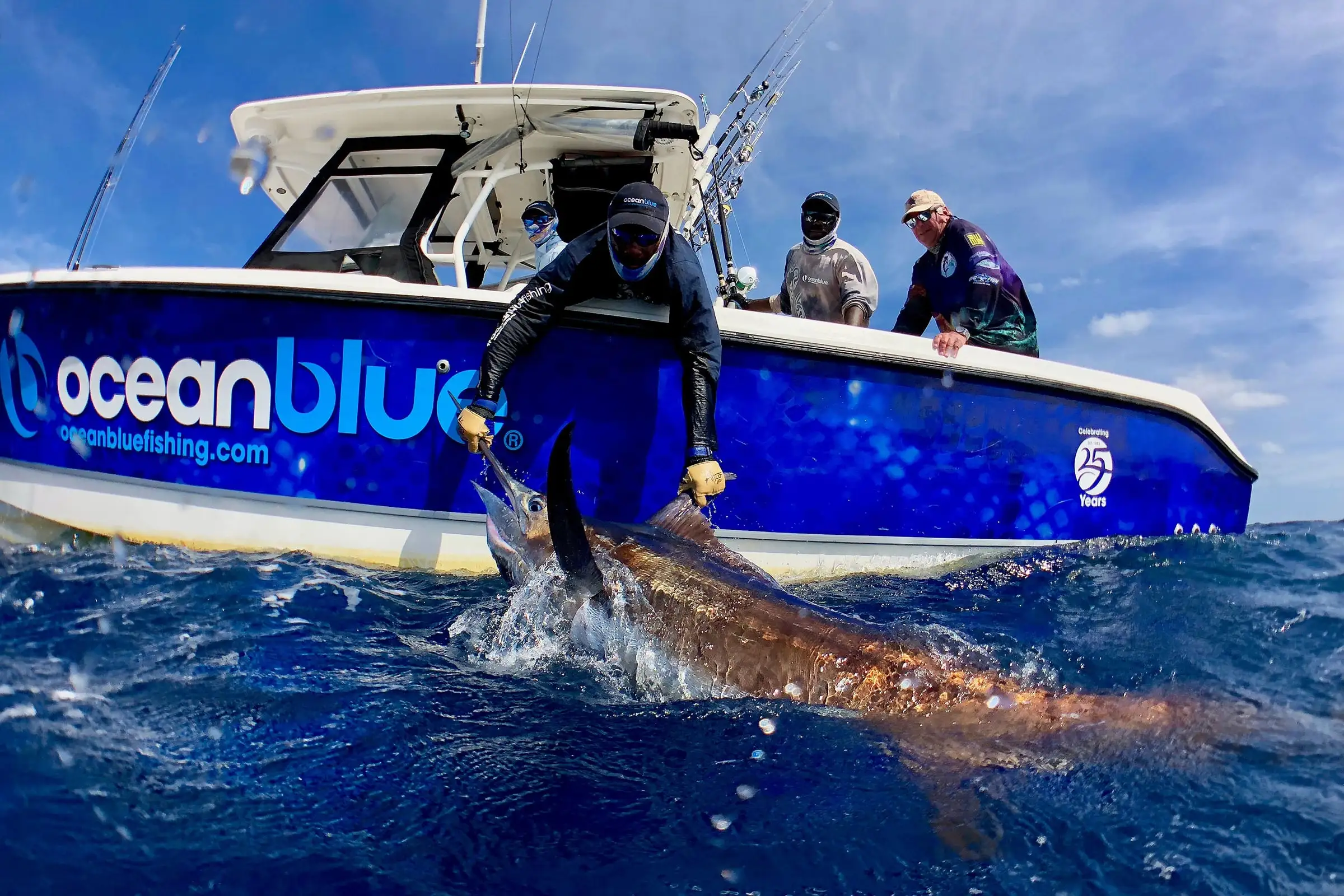 Trees and Fishes is a spectacular private
Vanuatu fishing lodge
nestled between rainforest and the coral sea. Enjoy walk on walk off sport fishing, an authentic island experience, spectacular setting, genuine warm hospitality and delicious gourmet cuisine. Trees and Fishes is perfect for anglers, couples, and corporate groups staying in beautifully appointed suites in a breathtakingly remote location. You'll experience so much more when you embark on a Vanuatu fishing adventure here at
Ocean Blue
!
Learn More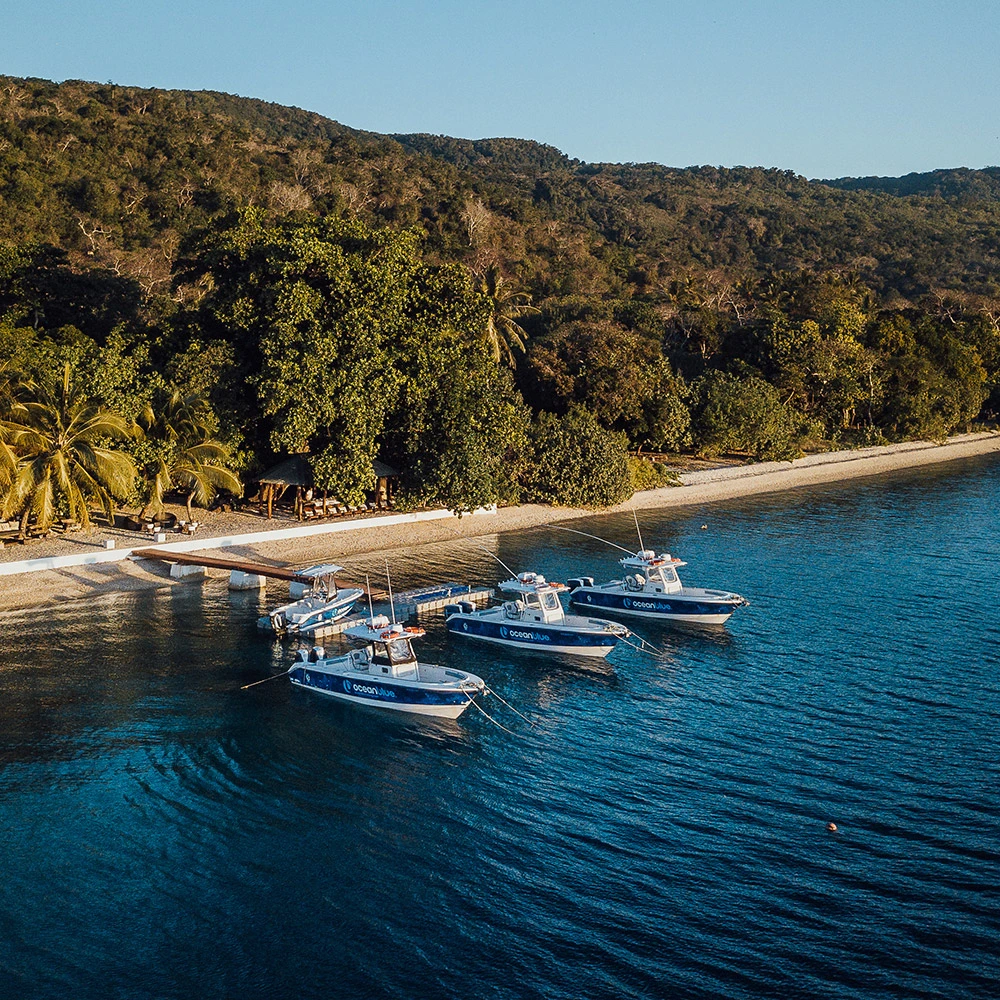 The Islands of Vanuatu offer outstanding natural landscapes from pristine beaches, transparent rivers, lush forests, blue holes, active volcanoes and majestic waterfalls which you can enjoy while indulging in a variety of Vanuatu activities like diving, snorkelling, kayaking, and even golfing, among fishing. Meet the friendly locals, delve into their incredible culture, and get to enjoy delicious private beach lunches to cap off a perfect
fishing Vanuatu holiday
in this tropical paradise.
Learn More