Complete Privacy and Escapism at Its Finest
Be prepared to be amazed at Havannah Boat House, a luxurious property on the beach with stunning views of Havannah Harbour.
Experience a one-of-a-kind opportunity at the award-winning Havannah Boat House, where up to 8 people can indulge in a truly remarkable sanctuary. Designed by architects, this haven features interconnected pavilions, expansive decked areas, and an inviting pool, all adorned with luxurious amenities for ultimate comfort. What sets Havannah Boat House apart is its commitment to the environment, as it is constructed using salvaged timbers that not only preserve nature but also honor local communities. Immerse yourself in the unique charm of this environmentally friendly retreat, where sustainability and luxury harmoniously blend, providing an unforgettable escape.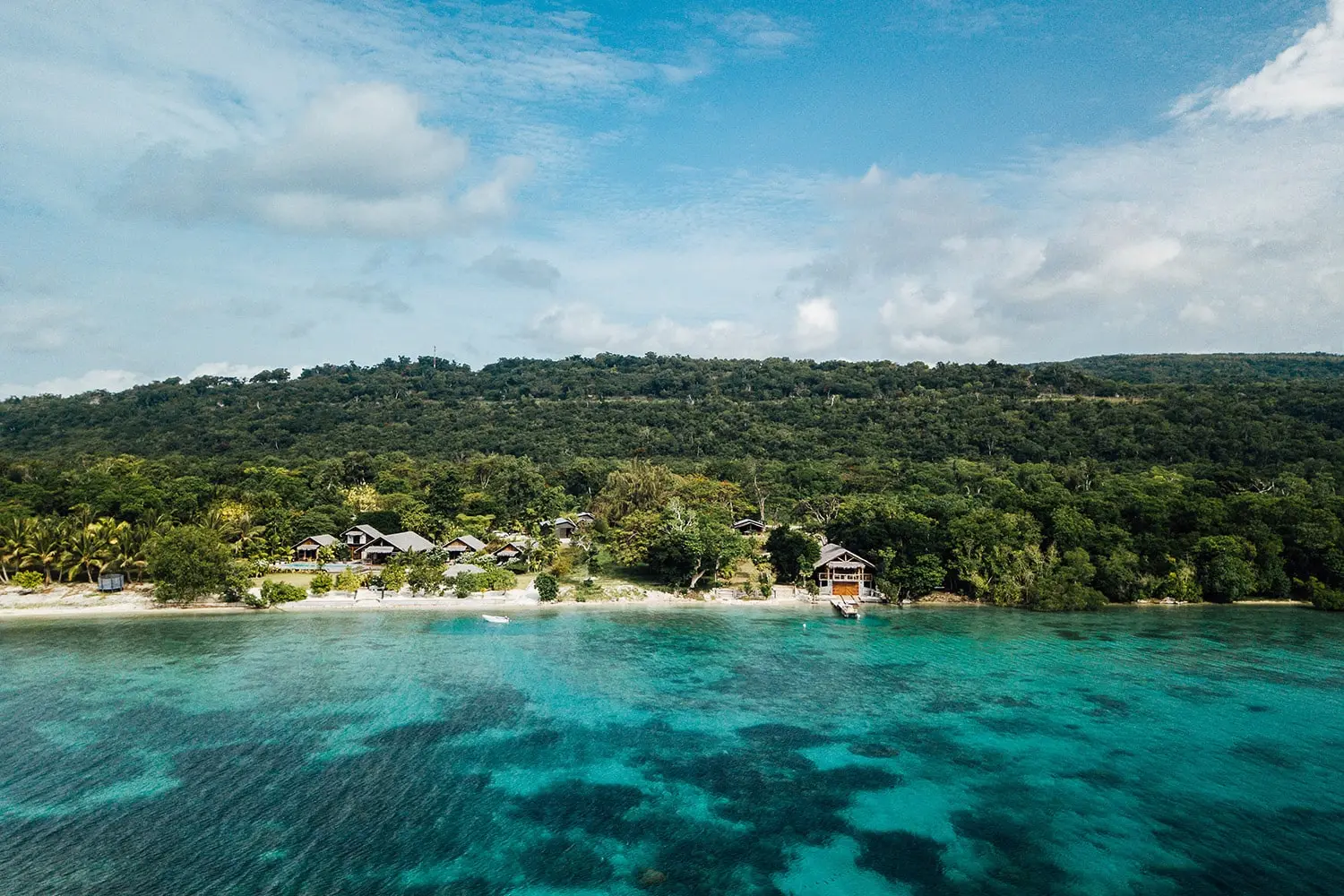 Perfect Place to Escape
Havannah Boat House is the perfect place to escape the hustle and bustle of everyday life. Set on absolute beach frontage, and just a leisurely 35-minute drive from Port Vila, this completely private estate offers unparalleled beauty and spectacular views of Havannah Harbour and its surrounding islands. Not only will you get to experience all the joys of nature in this private paradise; it also holds a strong connection to Vanuatu's culture and 'kastom', making it an even more special holiday destination.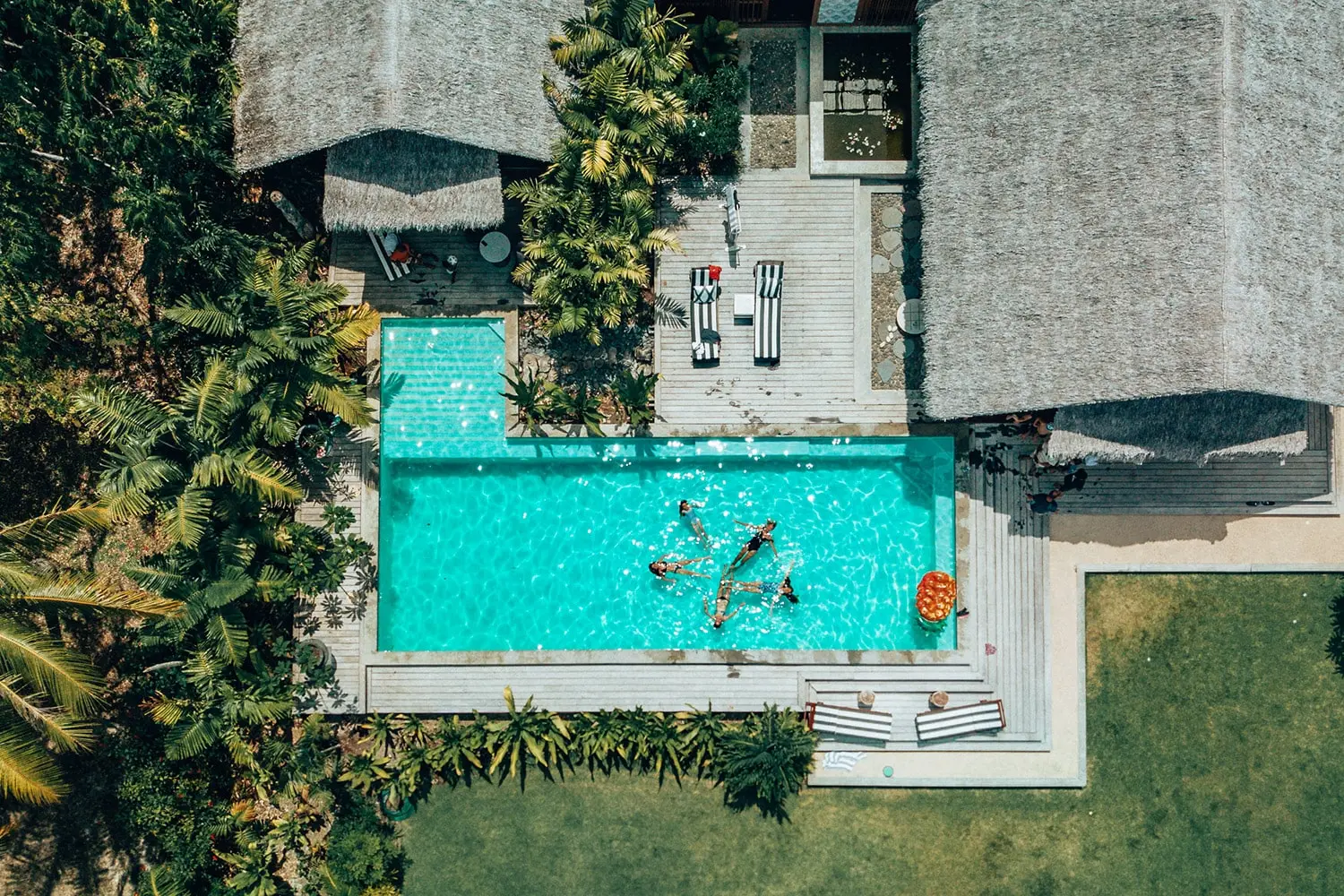 The Pool Pavilion and TreeHouse
With its exotic, rustic beauty, The Pavillion takes guests on an exotic, tropical escape. It's dark timber structures fringed with thatched roofing merge with the local foliage, framed in woven bamboo and gazed upon by Havannah Harbour, Lelepa and Moso Islands. Connected by timber links is the Pool Pavilion and TreeHouse that give you splashes of blue interlaced with the green backdrop from afar in addition to two pavilions just a few steps away through a passionate garden. Transporting visitors back into history, guests enjoy nature's resplendent artwork up close.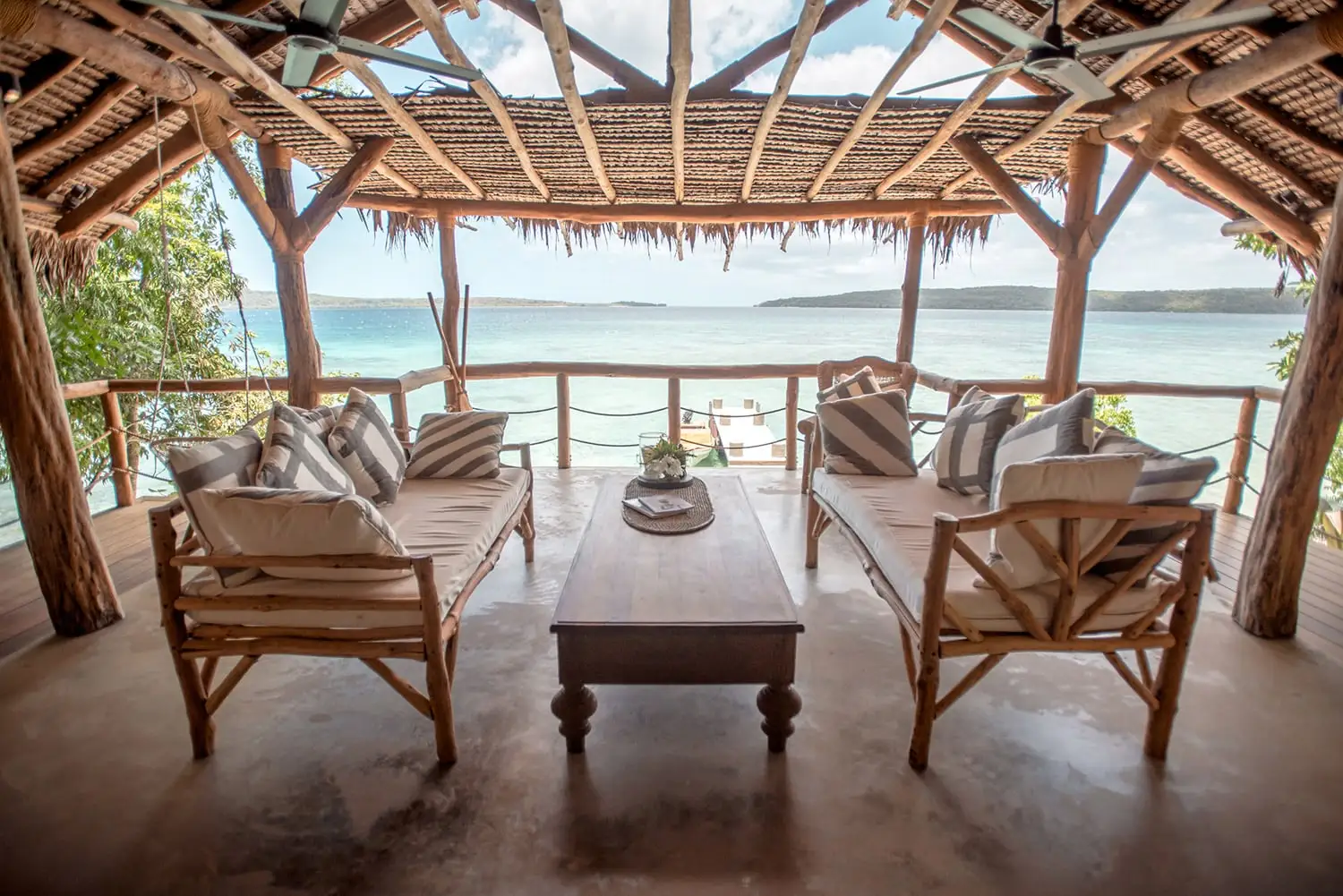 The Boat House
Imagine experiencing the best of a modern-day Crusoe escape right at your doorstep. At The Boat House, you can make that fantasy a reality. Built out of salvaged timbers and measuring generously in scale, the house is complete with all the amenities you'd need – from its own BBQ kitchen, luxurious bathroom, and spacious studio. With its perfect location at the water's edge and private jetty, a well-deserved day of relaxing under the sun awaits. So go ahead, treat yourself to your very own little piece of paradise.
Explore Vanuatu fishing adventures