When is the Best Time to Fish in Vanuatu?
Vanuatu offers great year round fishing. There will always be trophy sport fish ready to engulf your favorite lure.
The great news is that Vanuatu provides excellent angling opportunities throughout the year. No matter when you plan to travel, you can enjoy fantastic fishing experiences. However, if you have specific sport fish in mind, we have divided the year into three main seasons and highlighted key factors to consider when deciding the ideal time to get your passport stamped. Whether you're an angler seeking variety, or looking to fulfil your dream of a landing that sort after trophy, Vanuatu has you covered. Explore the seasons and make an informed decision about when to embark on your unforgettable Vanuatu fishing journey.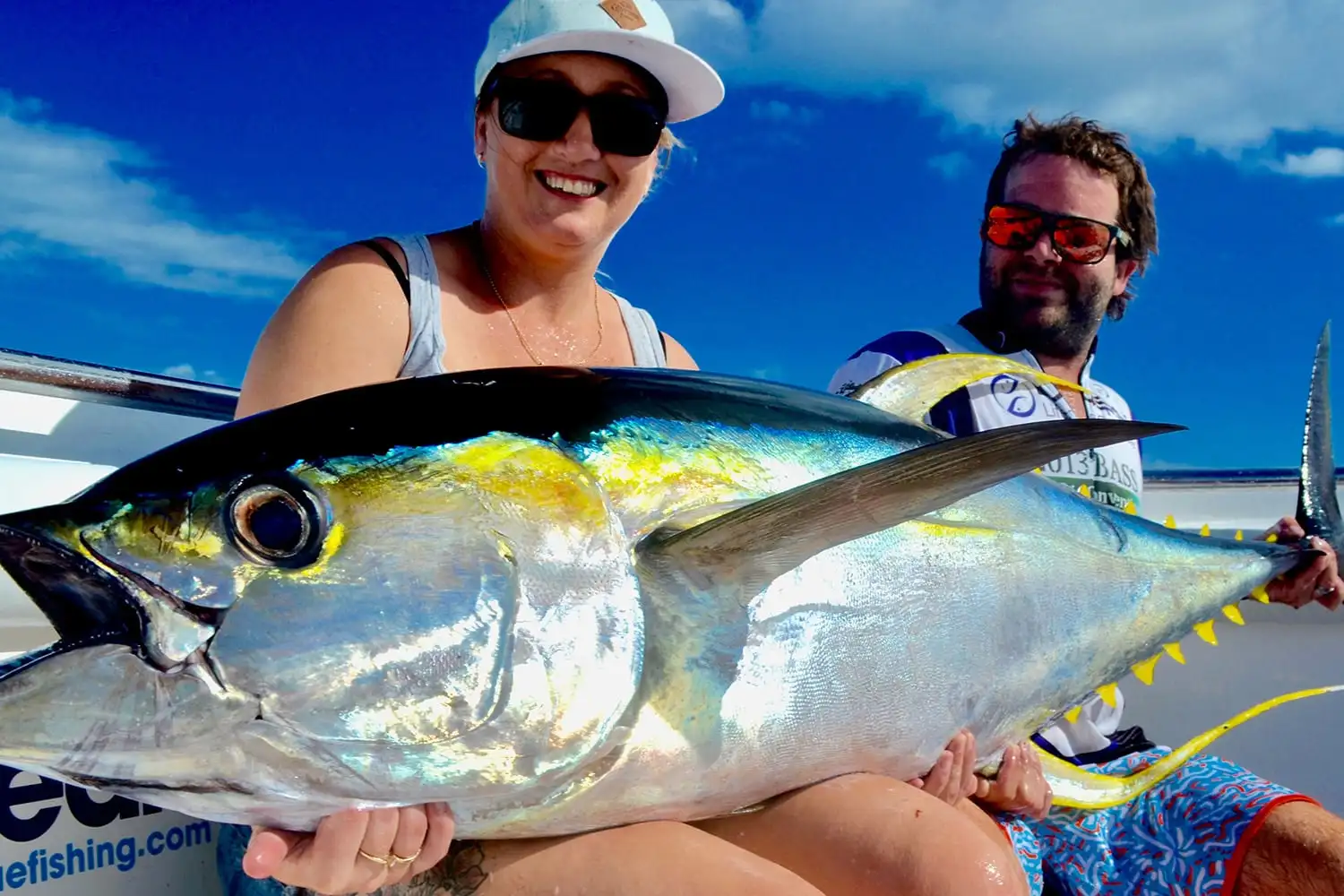 January – April
This is the Vanuatu fishing season for Monster GT, Dogtooth Tuna, Big Yellowfin Tuna and Blue Marlin. Sea conditions are generally calm as we're outside the trade wind season. Day temperatures are warm around 30 degrees most days with high humidity. During this time you can expect a combination of sunny days with tropical showers most afternoons. There is a chance of the odd tropical cyclone during this time of year, although plenty of advance warning is available. Time to travel for extreme big fish in calm waters.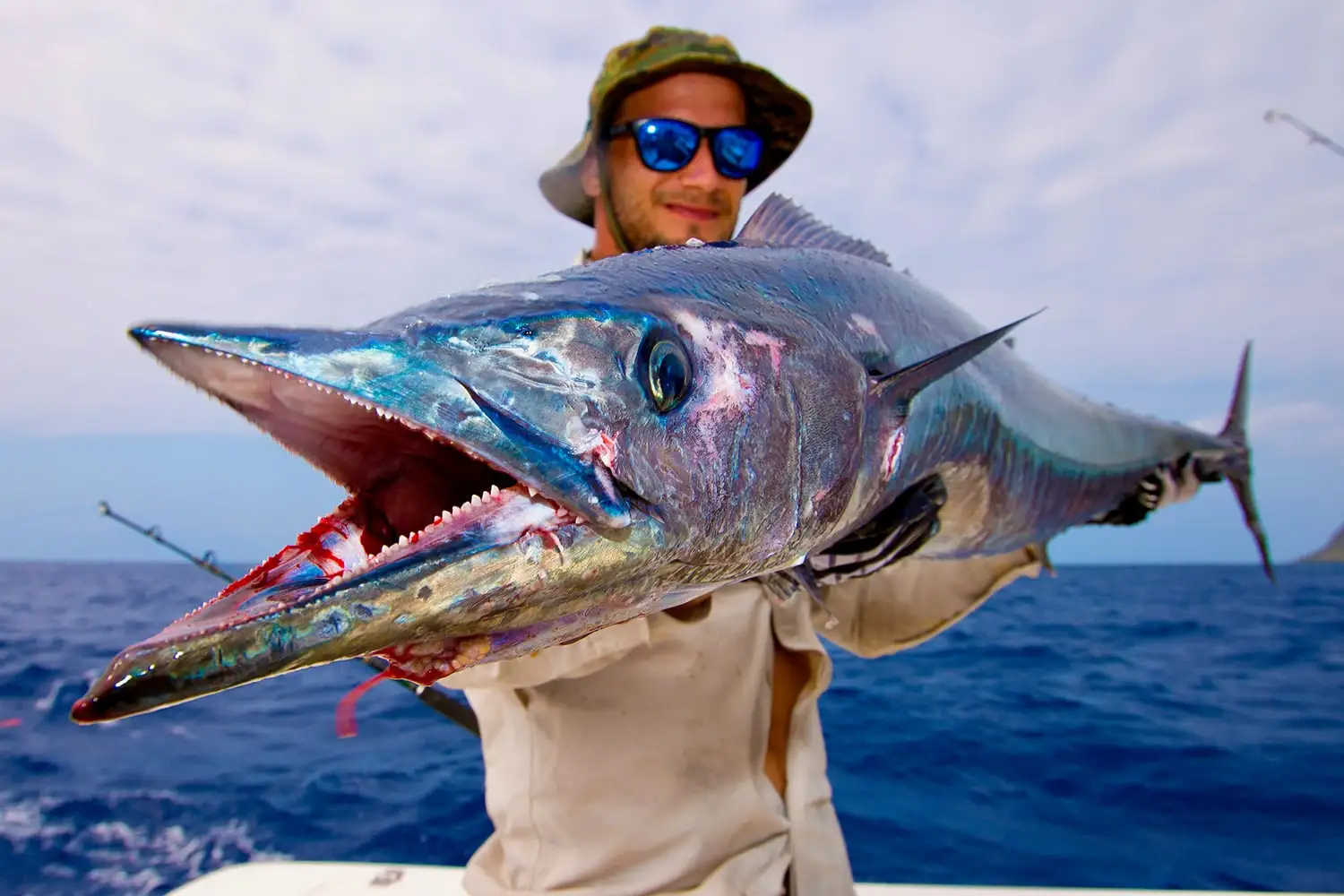 May – August
During this time anglers get to target the widest variety of species. From Giant Trevally, Dogtooth Tuna, Yellowfin Tuna, Marlin, Sailfish, Mahi Mahi, and Wahoo. Day temperatures are a comfortable 26-28 degrees most days, with low/moderate humidity. South East trade winds appear during the winter months averaging 10-20 knots with moderate seas. Time to travel if you're after a wider variety of species.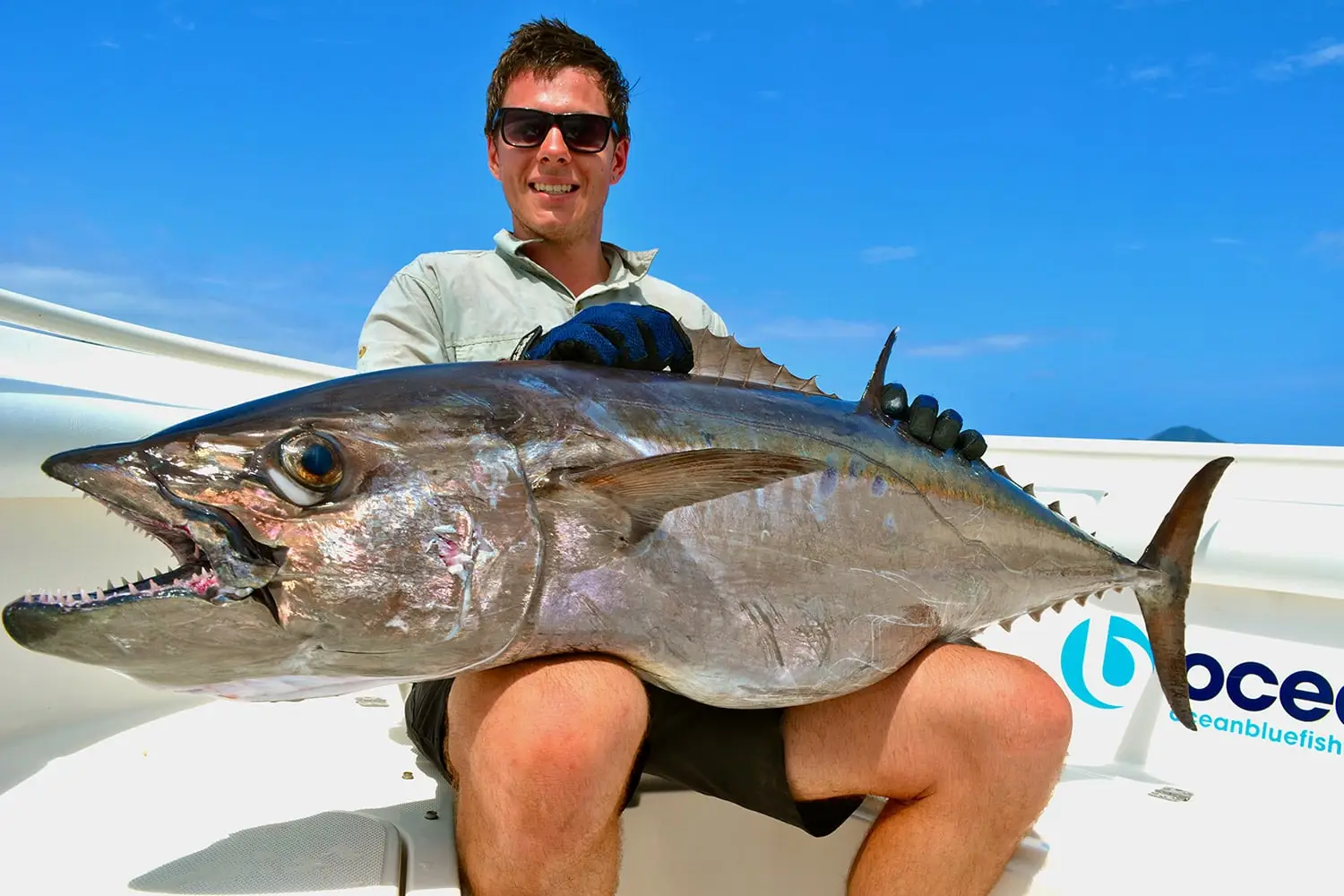 September – December
Spring is the spawning season and generally when all species become more active and feed more aggressively. Again a wide variety of species are available at this time including Giant Trevally, Dogtooth Tuna and Blue Marlin. Sailfish, mahi mahi and wahoo taper off during December where the yellowfin tuna start to become larger. Day temperatures are a comfortable 26-30 degrees most days, with low/moderate humidity. South East trade winds ease between October- December with light-moderate seas.
Explore Vanuatu fishing adventures