Your Private Piece Of Paradise
Offering authentic island experiences, a spectacular setting, warm hospitality and delicious gourmet cuisine.
Discover a unique retreat nestled in the serene paradise of Vanuatu - Trees and Fishes. This exceptional accommodation provides an idyllic private escape, catering to anglers, couples, adventure travelers, and corporate groups seeking a break from the ordinary. Guests can indulge in the choice between the charming Retreat Suites and the luxurious Pool Suites, both offering a harmonious fusion of tropical-inspired ambiance and untouched natural surroundings. Whether you're seeking tranquility or adventure, Trees and Fishes promises an unforgettable experience, allowing you to unwind and rejuvenate in this captivating haven.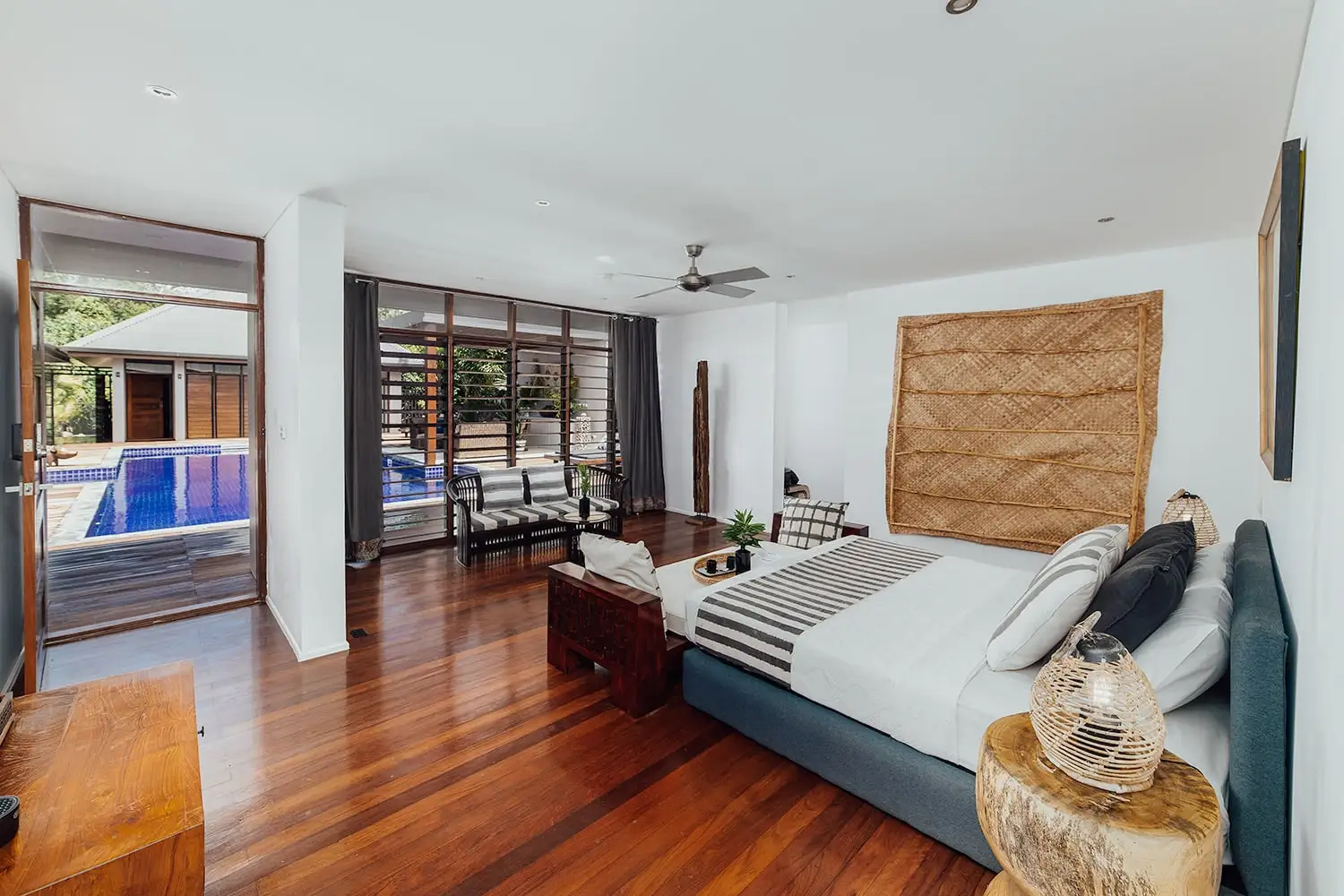 Luxury Pool Suites
With Vanuatu's most luxurious accommodation, the four Trees and Fishes Luxury Villa suites offer an unparalleled escape perfect for couples in search of some extra indulgence. Step away from your private villa and directly onto the sunny pool deck to laze away afternoons on comfortable loungers, or re-energize at night as you immerse yourself in your suite's tranquil ambience. Inside each suite, contemporary Balinese design creates a calm oasis which is complemented by stylish walk-in robes, king beds and modern finishes like a daybed and sofa – perfect for snuggling up with AppleTV or exploring the feel of Sonos surround sound. And when the need arises, pour yourself a deep cup of rich Nespresso coffee while admiring the lush gardens through upgraded bathroom amenities – all part of what makes Trees and Fishes Vanuatu's best in luxury accommodation.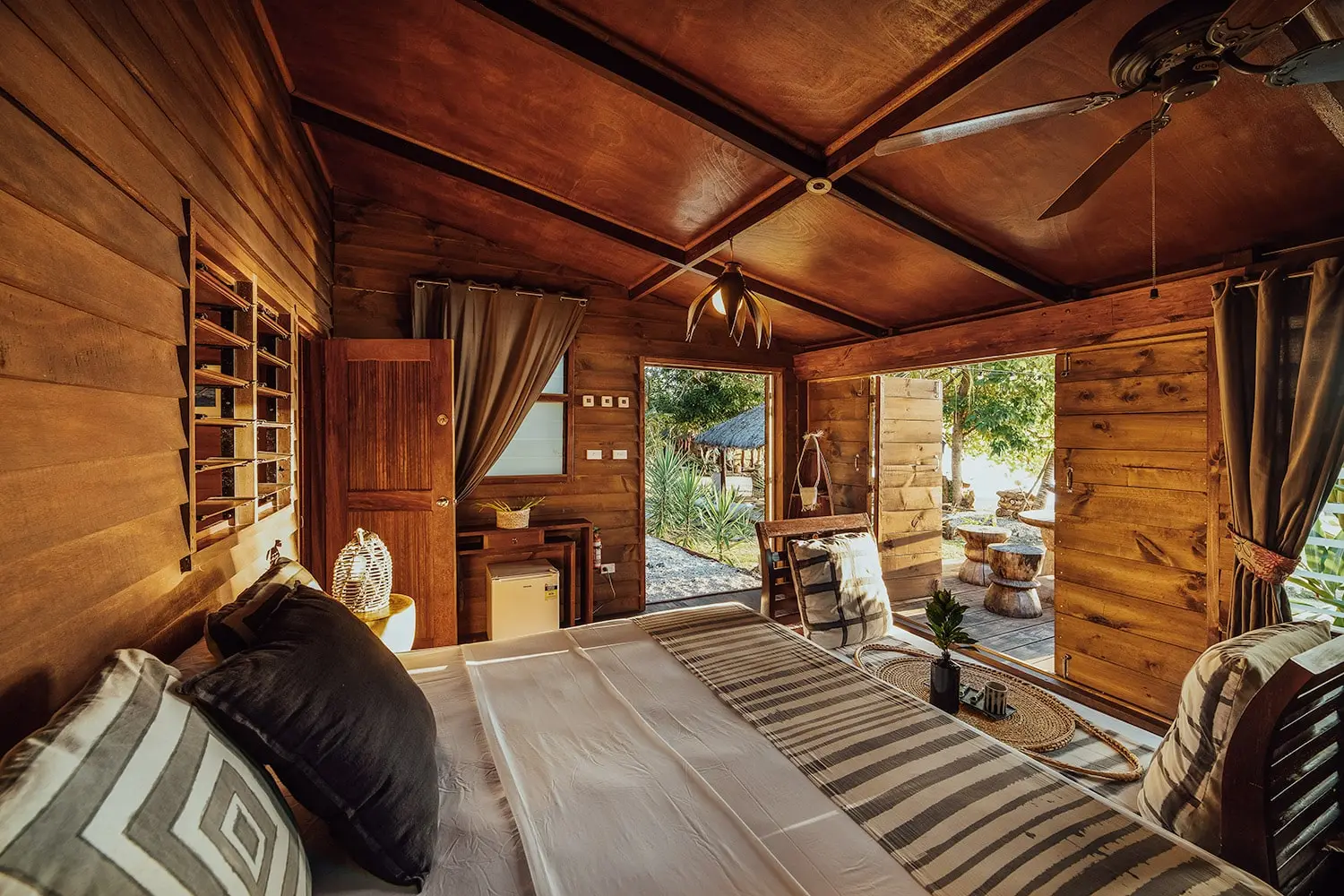 Retreat Suites
Retreat suites provide you breathtaking views of the Coral Sea, surrounded by tropical gardens and rustic scenery with vibrant dashes of color. With air conditioning and fans to keep you cool, all of our suites feature private bathrooms with quality amenities. Our charming haven is perfect for couples or group get-aways – whether it be to relax on the beach, bask in the sunshine from our alfresco lounge area or take a leisurely stroll through the lush gardens, we've got something for everyone!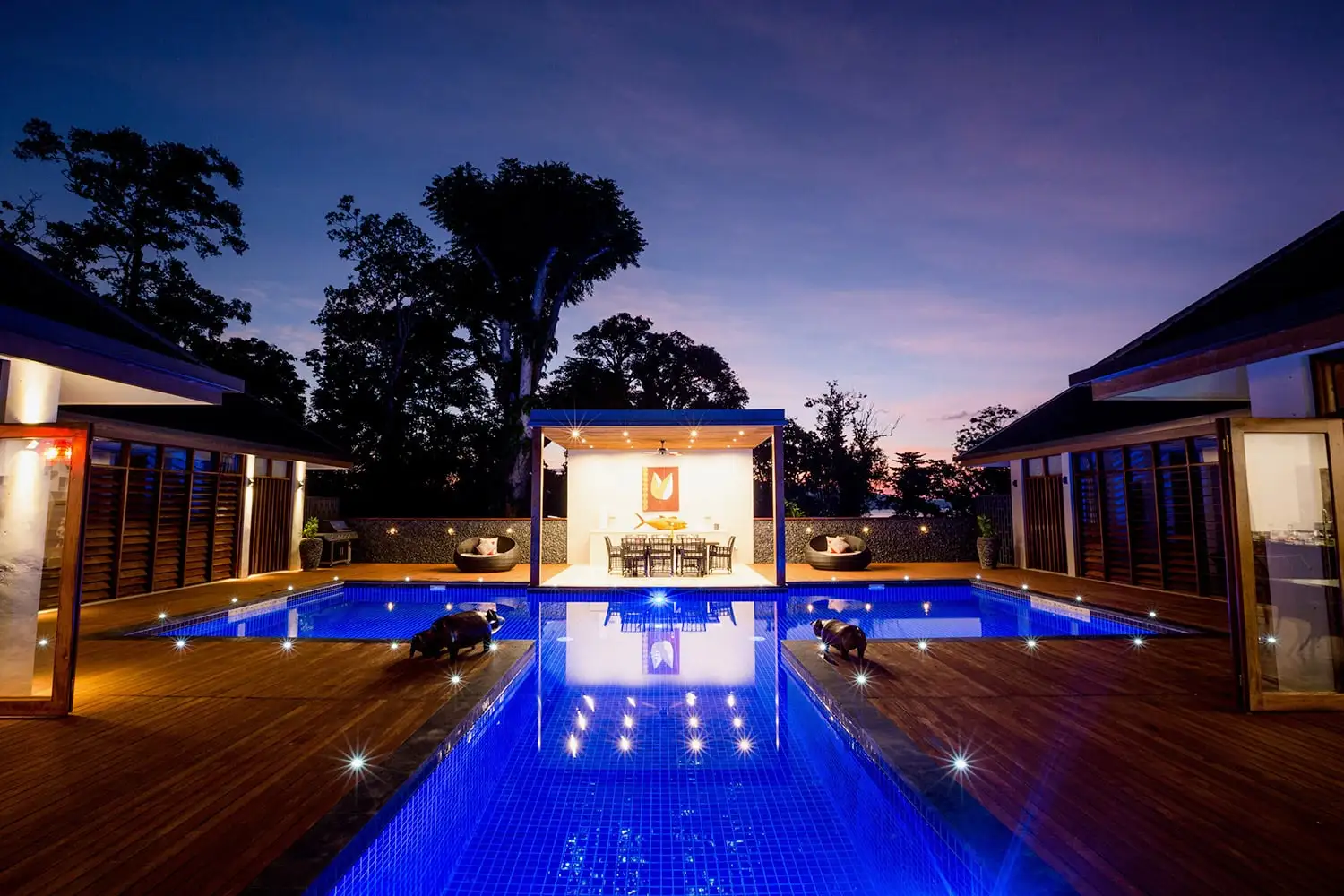 Villa Luca
Villa Luca brings together all the best aspects of Balinese design, incorporating 4 individual bedroom pavilions, a dining and lounge pavilion, media center and outdoor dining fare. Then there is the absolute centerpiece – an enormous swimming pool that provides tranquility for your holiday. Whether you're traveling with a large group of couples, family or individuals, this is perfect if you are looking to secure a private residence for your stay.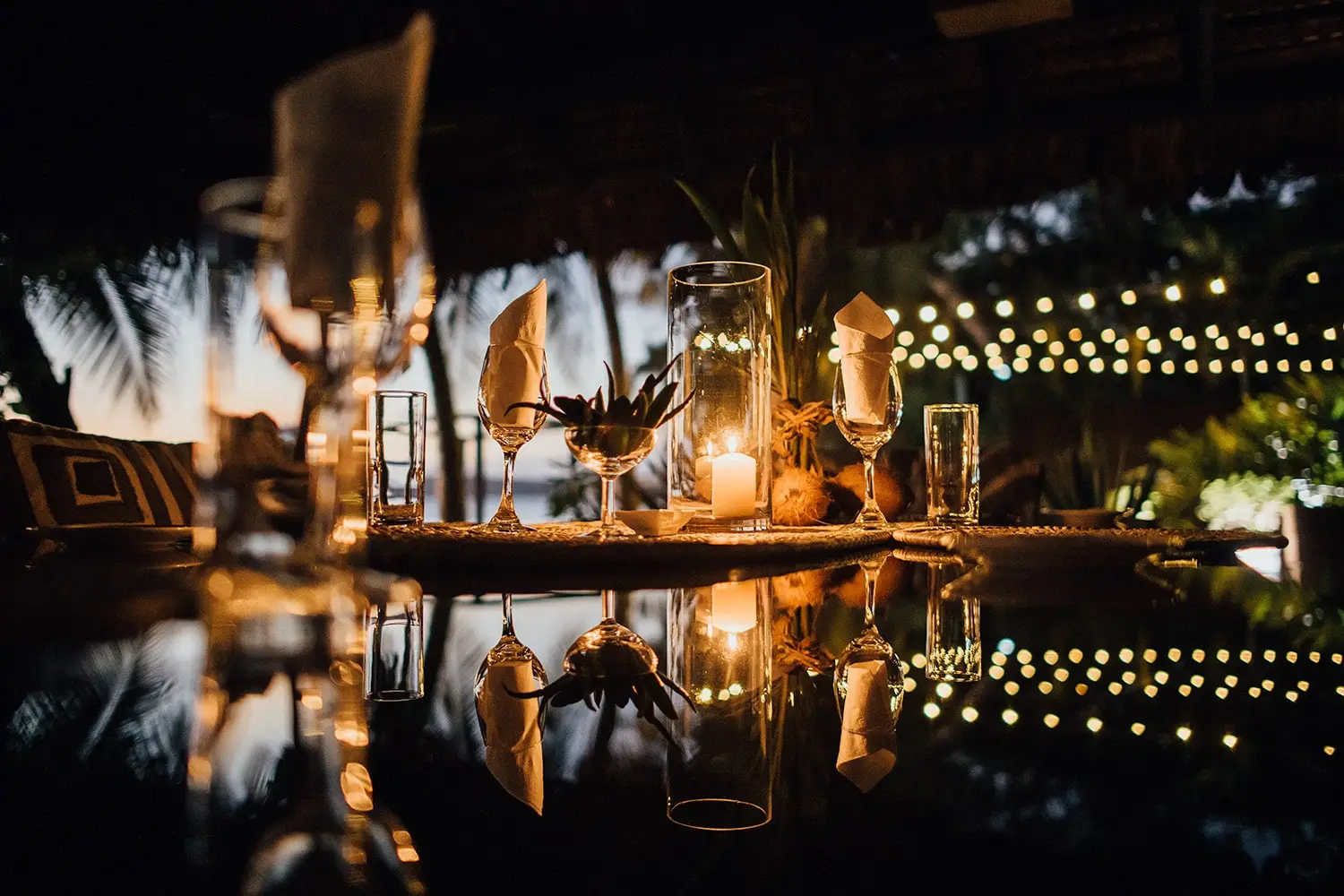 Dining
At Trees and Fishes, we recognize how important dining is to you. Our dishes are flavorful, delicious, and truly innovative – each containing its own unique Vanuatu native influence! Foodies will rejoice knowing that the menu at Trees and Fishes changes frequently with the changing of seasons. Don't miss out on our fresh local fish caught daily by our own boats, organic meats, succulent seasonal fruits and vegetables – all prepared by your host Angele and her outstanding culinary team! Home cooks take notice: during your stay we are happy to demonstrate our tropical brand of cooking with detailed recipes available for you to take home.
Explore Vanuatu fishing adventures