Explore the Magic of the Maldives
Experience pristine beaches, remote atolls, diving and snorkeling, underwater restaurants, traditional local culture and superb fishing!
Situated in the Indian Ocean, southwest of India and Sri Lanka, lies the captivating island nation of the Maldives. Comprising 26 atolls, encompassing over 1,000 coral islands, this paradisiacal destination boasts a mere 200 of them inhabited. Renowned for its crystal-clear waters, pristine white beaches, and breathtaking reefs, the Maldives is a haven for fishing and diving enthusiasts alike. Its fame extends to the opulent overwater bungalows, perched elegantly above the shallow lagoons that embrace numerous islands. Immerse yourself in the allure of this tropical oasis, where nature's wonders intertwine with luxurious accommodations.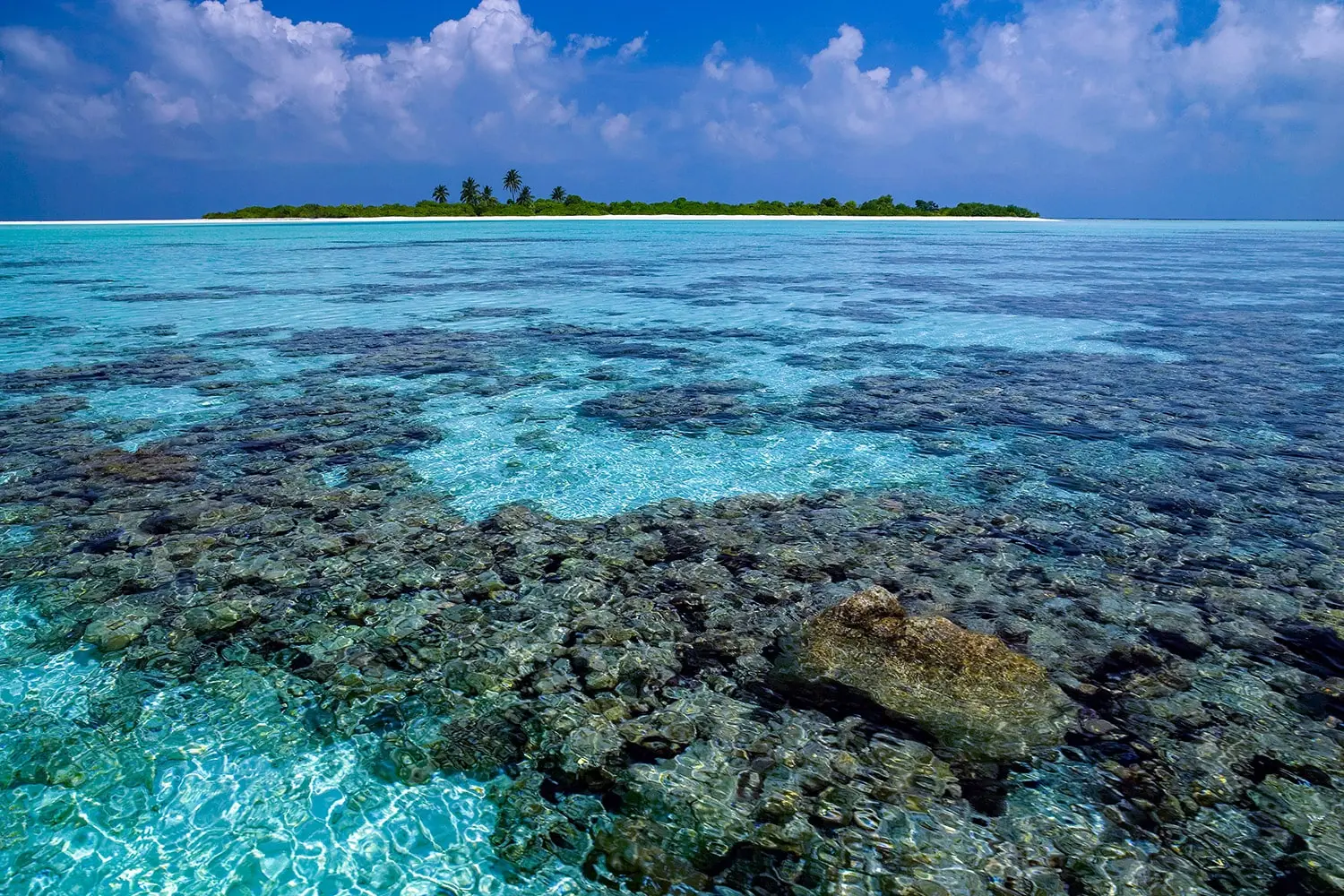 What you need to know
The capital city is Malé, located on the island of the same name, which is one of the most densely populated cities in the world. The official language of the Maldives is Dhivehi, although English is widely spoken and used in the tourism industry.
The Maldives has a rich history and culture, influenced by its location at the crossroads of various trade routes. Islam is the official religion, and the country has a strong Islamic heritage that is reflected in its customs and traditions.
The economy of the Maldives is heavily reliant on tourism, which accounts for a large portion of its GDP. Fishing is also an important industry, and the country is known for its production of tuna. The Maldives has a high standard of living and has made significant progress in terms of development.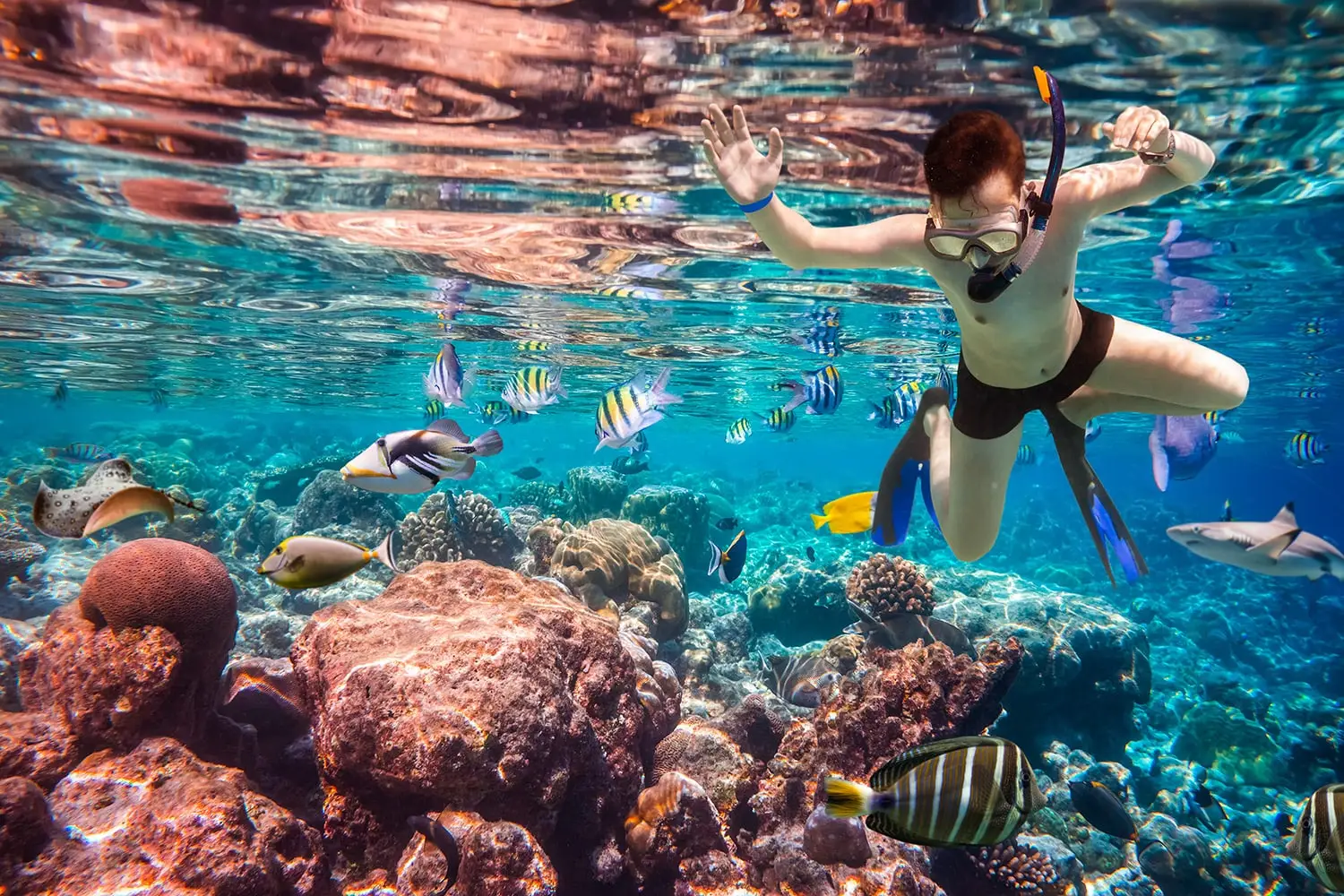 What to do in the Maldives
The Maldives is known for its stunning natural beauty, and there are many attractions and activities for tourists to enjoy. Here are some of the top attractions in the Maldives:
Beaches
The Maldives is famous for its pristine white sand beaches with crystal clear waters, making it a perfect destination for beach lovers.
Diving and Snorkeling
The Maldives is one of the best places in the world for diving and snorkeling due to its vibrant coral reefs and diverse marine life. There are many dive centers and resorts that offer diving and snorkeling excursions.
Underwater Restaurants
The Maldives is home to several underwater restaurants that offer a unique dining experience surrounded by marine life.
Water Sports
The Maldives offers a wide range of water sports such as jet skiing, parasailing, windsurfing, and kite surfing.
Island Hopping
The Maldives consists of many islands, and island hopping is a popular way to explore the different islands and experience their unique culture and scenery.
Male City
The capital city of Male is a bustling city that is home to many historical landmarks and cultural attractions such as the Grand Friday Mosque and the National Museum.
Spa and Wellness
The Maldives is known for its luxury resorts that offer spa and wellness treatments such as yoga, meditation, and Ayurvedic massages.
Dolphin and Whale Watching
The Maldives is home to many species of dolphins and whales, and there are many boat tours that offer dolphin and whale watching excursions.
Sport Fishing
Fishing is a traditional passtime in the Maldives, and there are opportunities not only to take on a sport fishing adventure but experience the traditional local fishing culture.
Local Markets
The Maldives has many local markets where tourists can shop for souvenirs, local crafts, and fresh produce.
Dance Music
From late night parties to romantic bars and beach bars, Hulhu has something for everyone.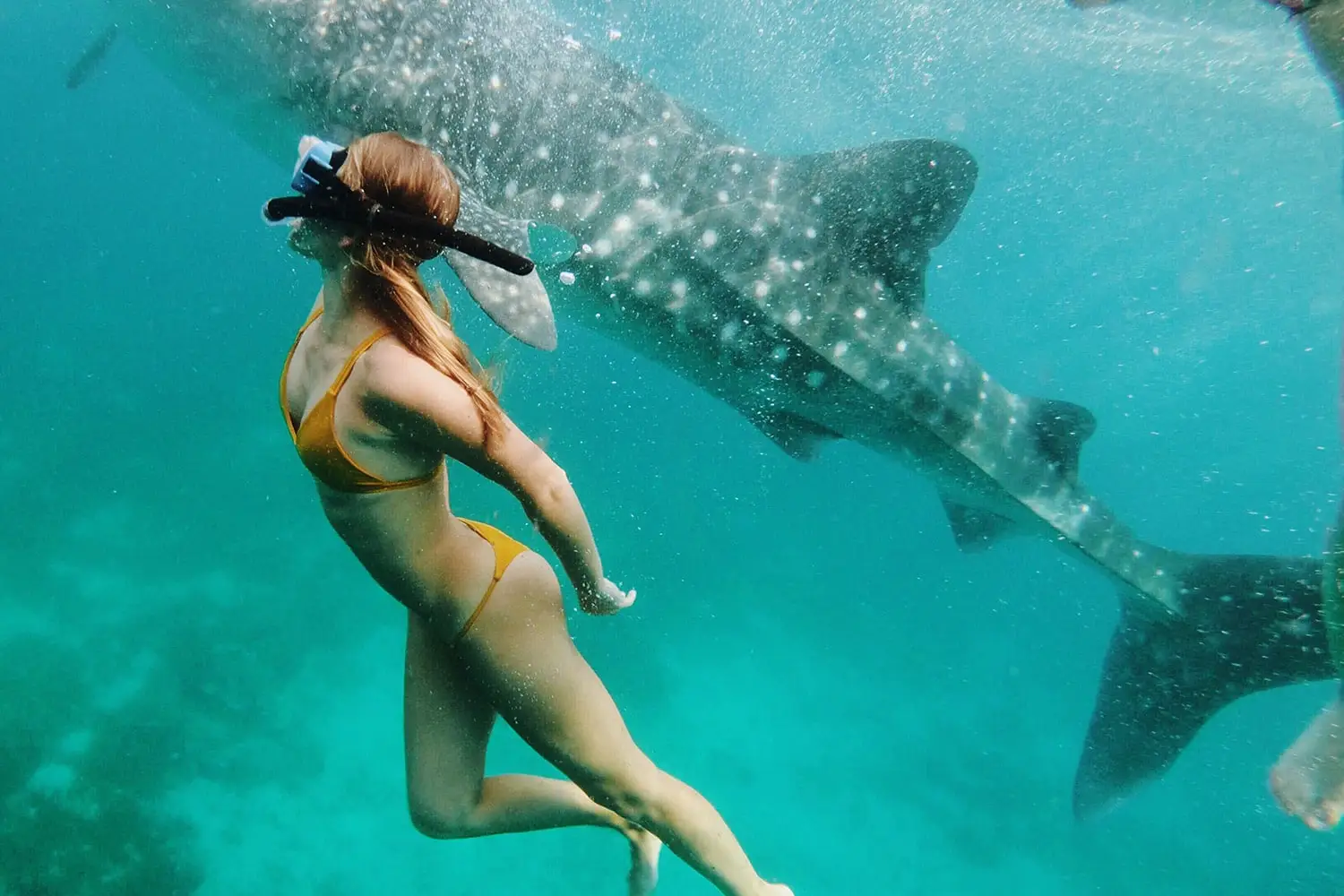 Dive with Whale Sharks
Whale sharks are the world's largest fish, reaching up to 18 meters in length. They are a magnificent species, and a great encounter during a dive. The Maldives is a top destination for whale shark diving, offering the opportunity to see these immense creatures in their natural habitat.
The area around South Ari Atoll is one of the best spots for whale shark diving in the Maldives. This location is home to a variety of large fish species and the water is generally warm and clear, making it ideal for viewing and photographing. Whale shark sightings here are quite frequent and sightings of multiple individuals are occasionally seen.
North Male Atoll is another good spot for whale shark diving. The area around this Atoll is known for its large populations of whale sharks and it's a great place to observe the animals up close. The area is also home to a variety of other large fish species, making it ideal for a great adventure.
The waters around Lhaviyani Atoll are another great spot for whale shark diving. This Atoll is home to a huge population of whale sharks and many other large fish species. Divers here often have the opportunity to get up close and personal with the huge animals for a truly unique experience.
Explore Maldives fishing adventures