Amazing Sailfishing in the Heart of Asia!
Malaysia is a sailfish destination unlike any other in the world. Target sailfish on bait, popper, stickbait or fly!
Kuala Rompin stands out as one of Asia's top sport fishing destinations. This renowned location is celebrated for its abundant population of acrobatic sailfish, providing an exhilarating angling experience. Anglers in Kuala Rompin can target impressive species such as giant trevally, king mackerel, cobia, and yellowtail snapper. The prime time to visit Malaysia for fishing adventures is between April and October when the sailfish population thrives. Discover why Malaysia is a sought-after destination, offering thrilling fishing experiences that cater to anglers of all skill levels. Embark on a memorable journey and witness the excitement that awaits in the bountiful waters of Kuala Rompin.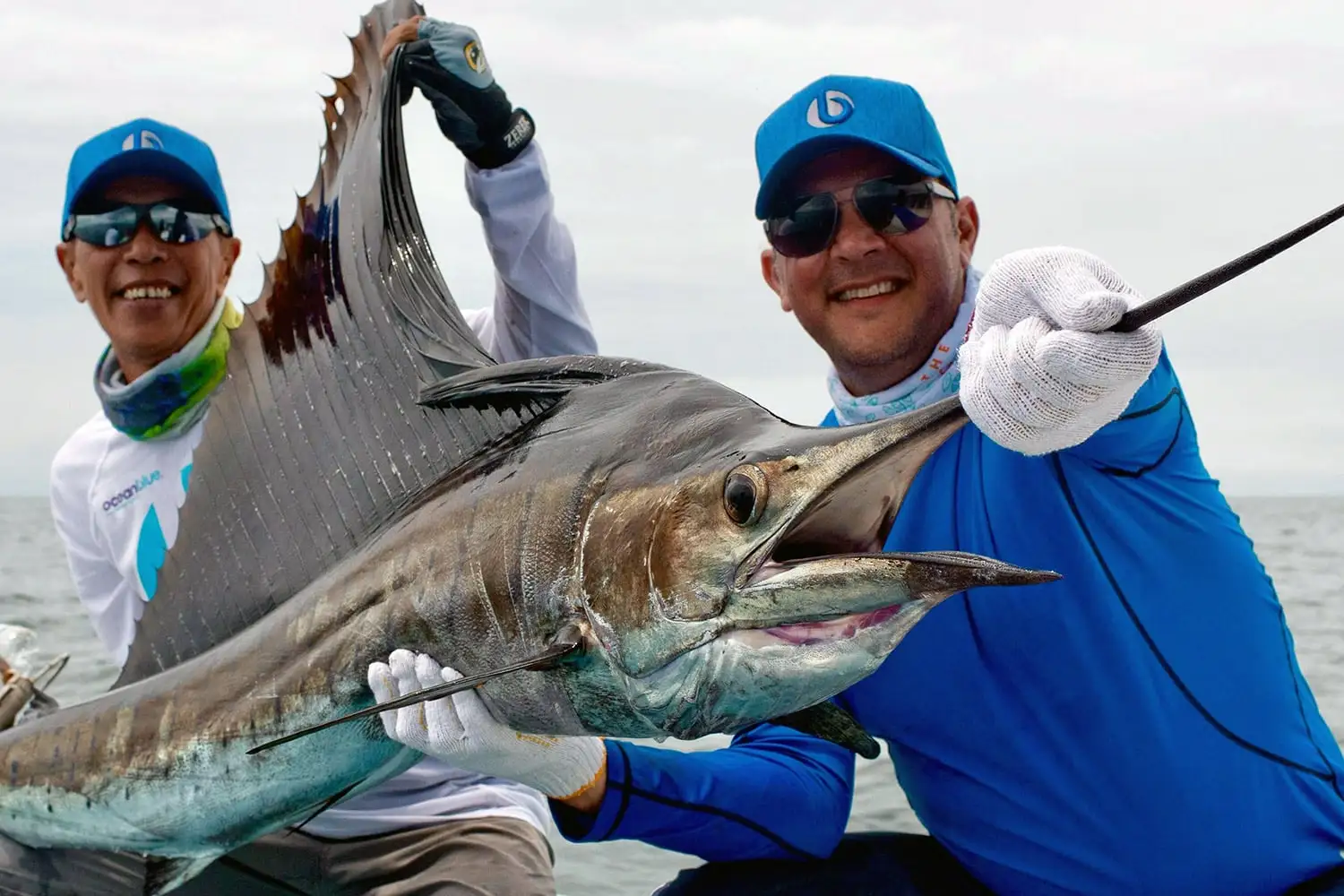 Why Fish in Malaysia
Kuala Rompin, located on the east coast of Peninsular Malaysia, is a popular sport fishing destination due to its abundant marine life and diverse range of fishing grounds. The waters surrounding Kuala Rompin are home to various species of game fish, including sailfish, marlin, tuna, and many others. Additionally, the region's mangrove forests and estuaries provide a habitat for smaller species of fish, making it a prime spot for both recreational and professional anglers.
Another reason why fishing is popular in Kuala Rompin is the high quality of the fishing experience the area offers. Ocean Blue offers excellent equipment and facilities, and experienced guides who can help you find the best spots and techniques for catching fish. With its warm tropical waters, beautiful scenery, and abundance of wildlife, fishing in Kuala Rompin can be an unforgettable sport fishing adventure for anglers of all levels of experience.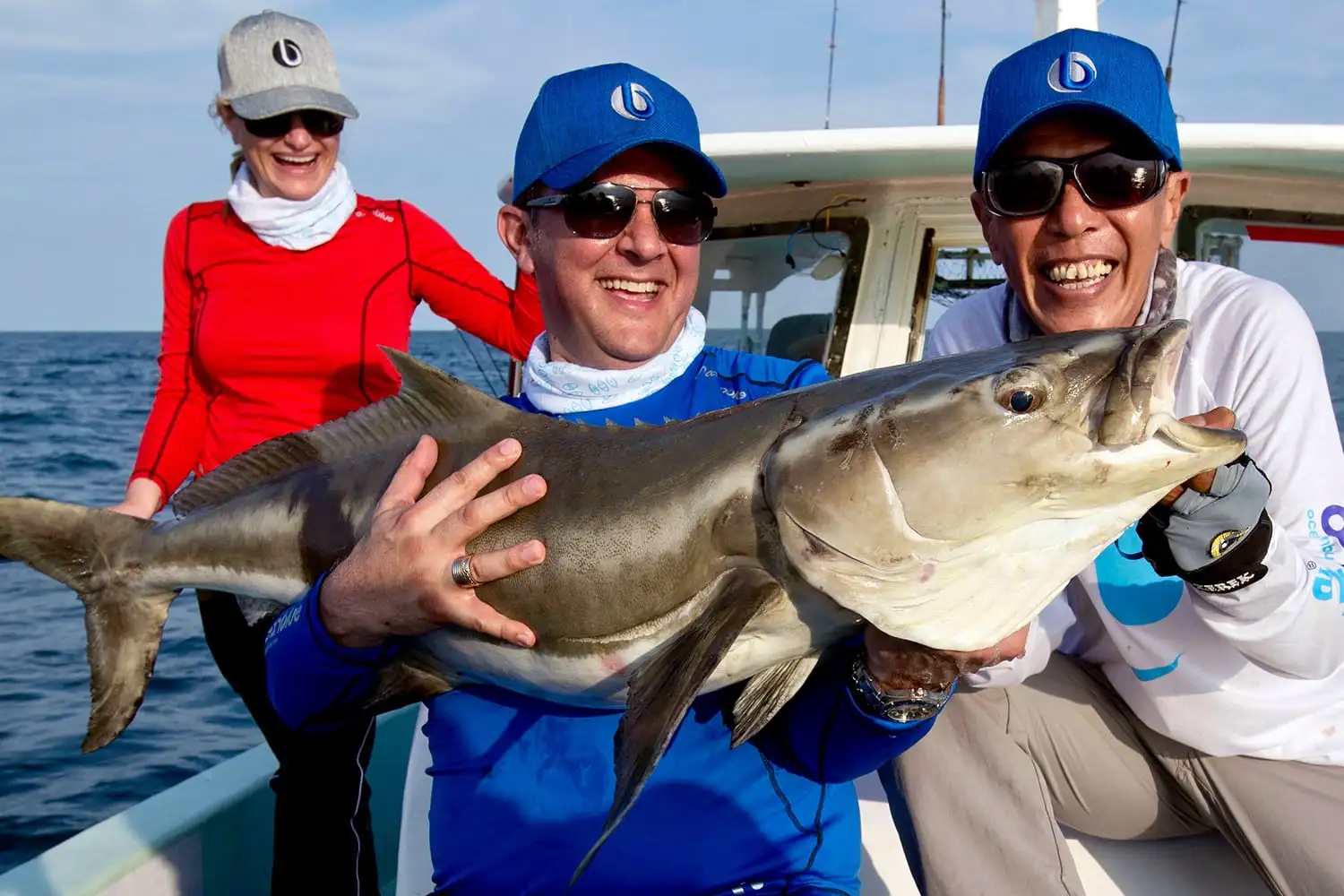 What Can I Catch?
Kuala Rompin is a popular fishing destination in Malaysia, known for its rich and diverse marine life. Some of the common species of fish that can be caught in Kuala Rompin include:
Sailfish
This is one of the most popular sportfish in the region and is known for its size, speed and fighting ability.
Marlin
Marlin is another popular sportfish that is found in the waters off Kuala Rompin and is highly prized for its size and strength.
Tuna
There are several species of tuna that can be caught in the waters around Kuala Rompin, including yellowfin tuna and longtail tuna.
Grouper
Groupers are commonly caught in the region and are known for their large size and delicious taste.
Snapper
Snappers are another common species that can be caught in the waters around Kuala Rompin, and are popular for their meaty flavor.
Cobia
Cobia is a popular sportfish in the region and is known for its aggressive fighting style and delicious taste.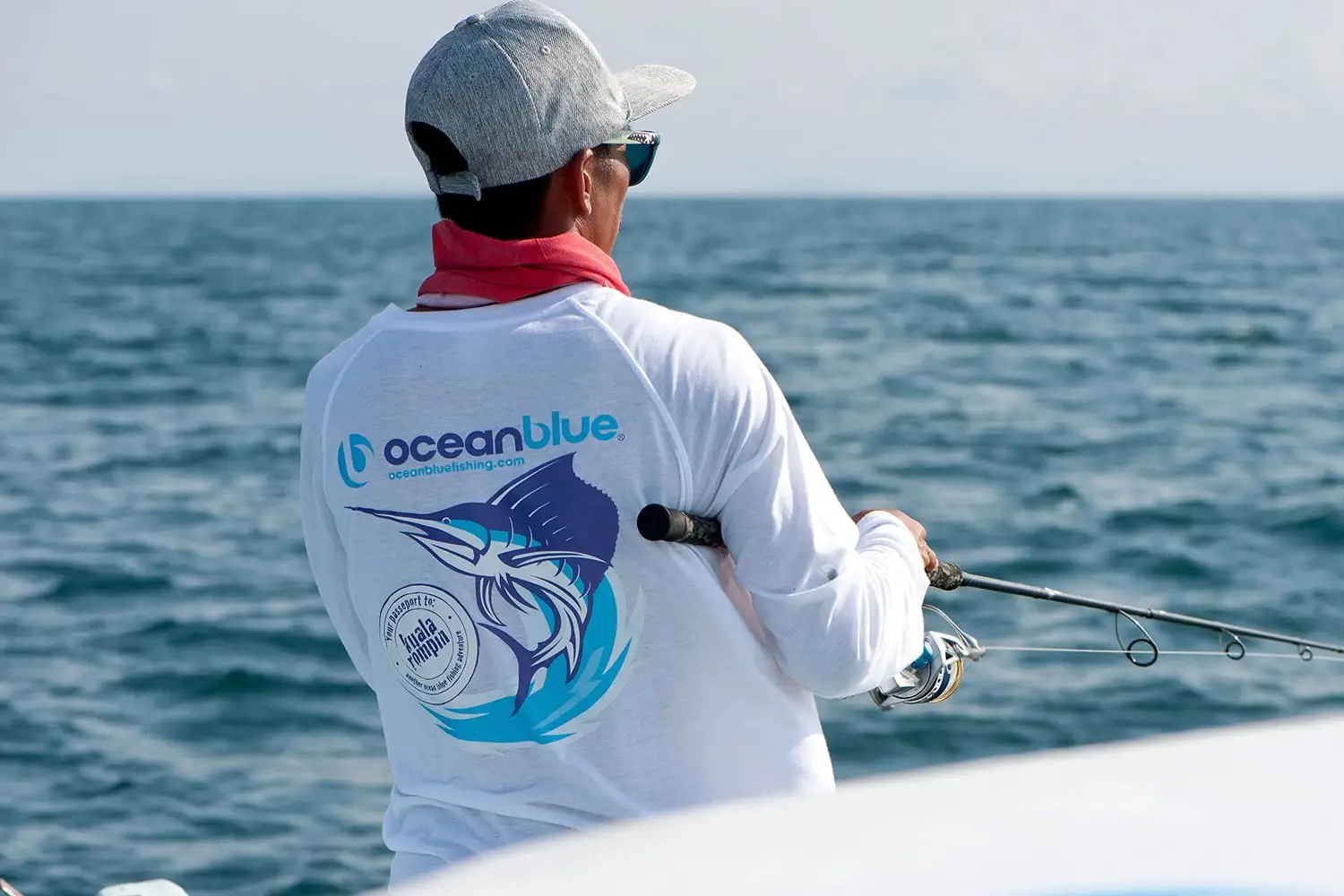 How to Make the Most of Your Trip to Malaysia?
When planning your fishing trip to Kuala Rompin, Malaysia, here are some tips to help you make the most of it:
Choose the right season
Kuala Rompin has two main fishing seasons: the monsoon season from November to March and the dry season from April to October. The dry season is usually the best time for fishing, as the waters are calmer and the visibility is better.
Charter a local expert guide
Kuala Rompin is a remote location, and the best way to access the fishing grounds is on an extended charter. Chartering a boat with a captain and a crew, is the best way to get the most out of your experience
Bring the right gear
Make sure you have the right fishing gear for the type of fishing you wish to perform. Seek advice from your guides or charter company as to the best gear to target your chosen species.
Respect the local fishing regulations
Kuala Rompin has strict fishing regulations in place to protect its marine life. Be sure to follow the rules and regulations to avoid penalties or fines.
Be mindful of the environment
When fishing in Kuala Rompin, be mindful of the impact you have on the environment. Use environmentally-friendly practices to help conserve the local marine life.
By following these tips, you can make the most of your fishing trip to Kuala Rompin, Malaysia and enjoy a memorable and successful fishing experience.
Explore Malaysia fishing adventures