Explore the Wonders of Vanuatu
Experience superb fishing, snorkeling, kayaking, live volcanoes, local culture and pristine beaches!
Vanuatu, the ultimate destination for adventure seekers, offers an array of unparalleled experiences in the South Pacific. From thrilling fishing expeditions and captivating diving adventures to serene snorkeling excursions and awe-inspiring kayaking journeys around volcanic landscapes, Vanuatu has it all. Immerse yourself in the rich cultural heritage of this unique island nation. Discover the mesmerizing underwater world of Vanuatu, boasting over 6,000 species of tropical fish and an astonishing variety of more than 500 coral species. Indulge in the perfect blend of exploration and relaxation in Vanuatu.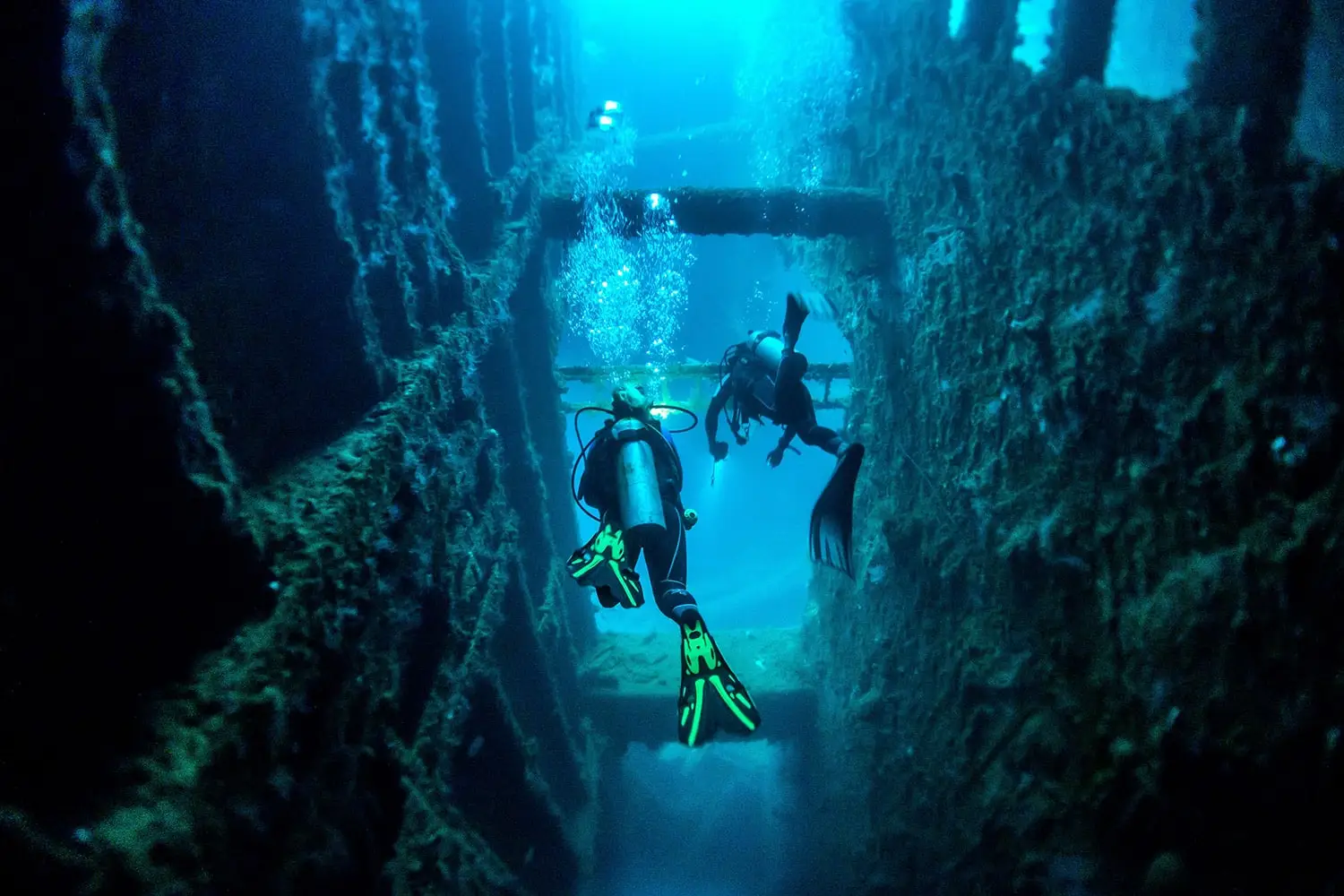 Diving and Snorkeling
Our warm, friendly waters are renowned for some of the best diving and snorkeling spots in the world. Explorers can make their way through underwater tunnels, caves, grotto's, and even the famous SS "President Coolidge" – a World War II troop ship which sank and is now considered the largest wreck dive in the world. But even if diving isn't your thing, Vanuatu's pristine coral reefs and diverse marine life can be enjoyed while snorkeling.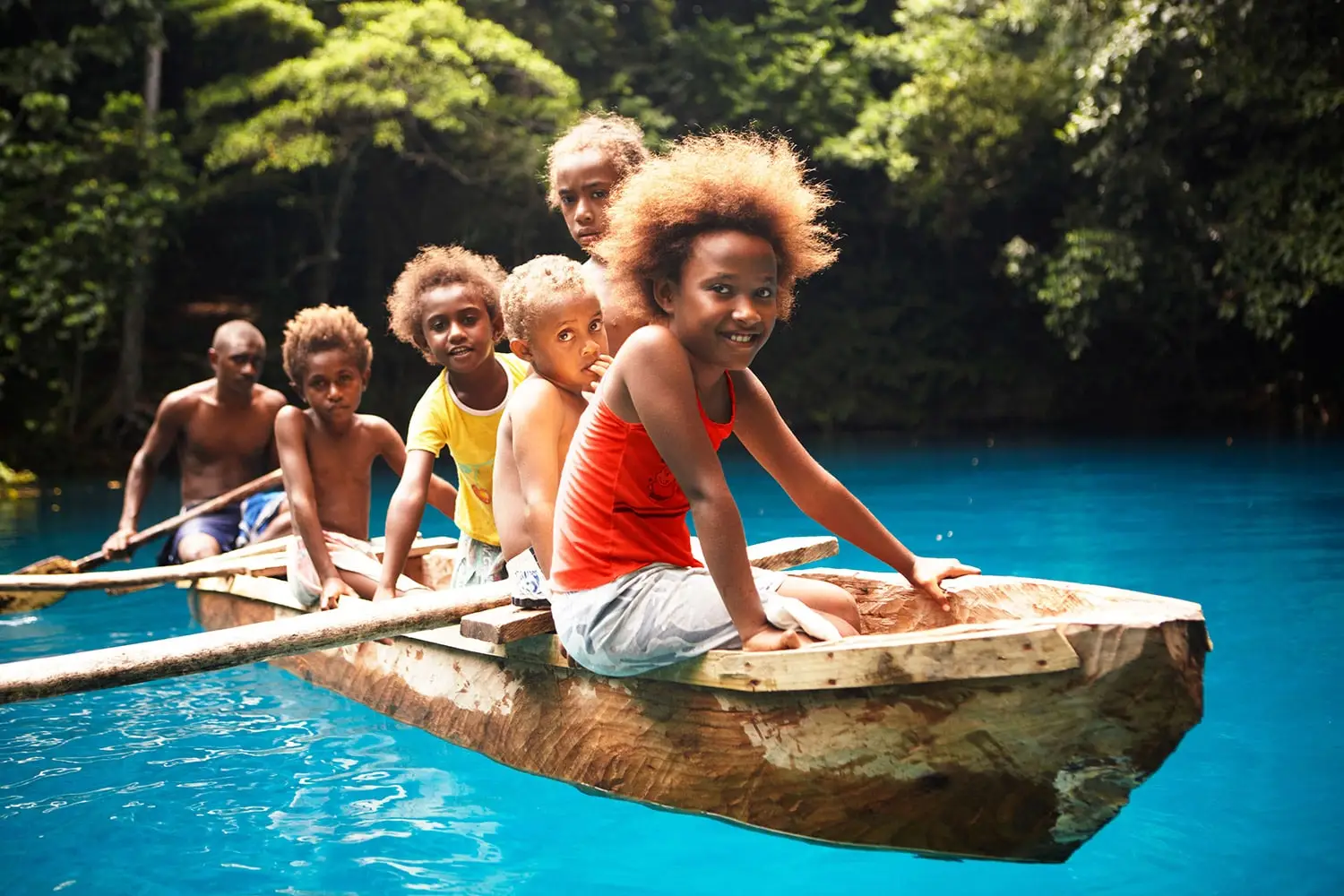 Above the water
Explore the beauty of pristine rivers, lush tropical forests and crystal clear waters from the unique perspective of a local canoe, paddle board or kayak! Enjoy the serenity of paddling down a gently flowing freshwater river, or explore the islands and search for coral bummies and tropical fish and turtles in the shallows.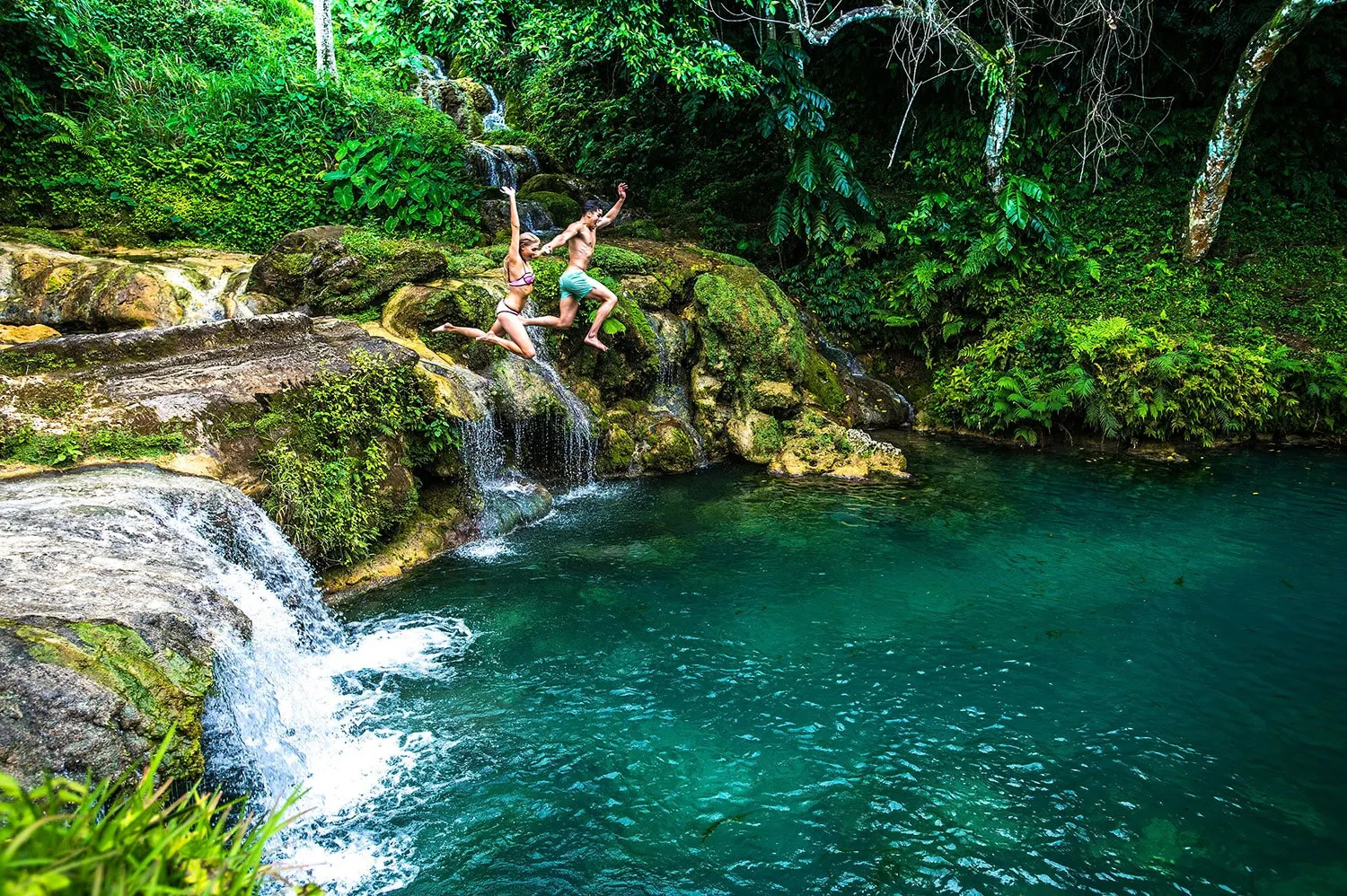 Vanuatu's Breathtaking Waterfalls
Discover the wonders of Vanuatu's breathtaking waterfalls! from the Lololima waterfalls to the Mele Cascades and Tuffuntari waterfalls, you'll be surrounded by magnificent rainforest settings and awe-inspiring vistas. It's a friendly reminder that nature is truly awesome, and the experience you get here will be unforgettable!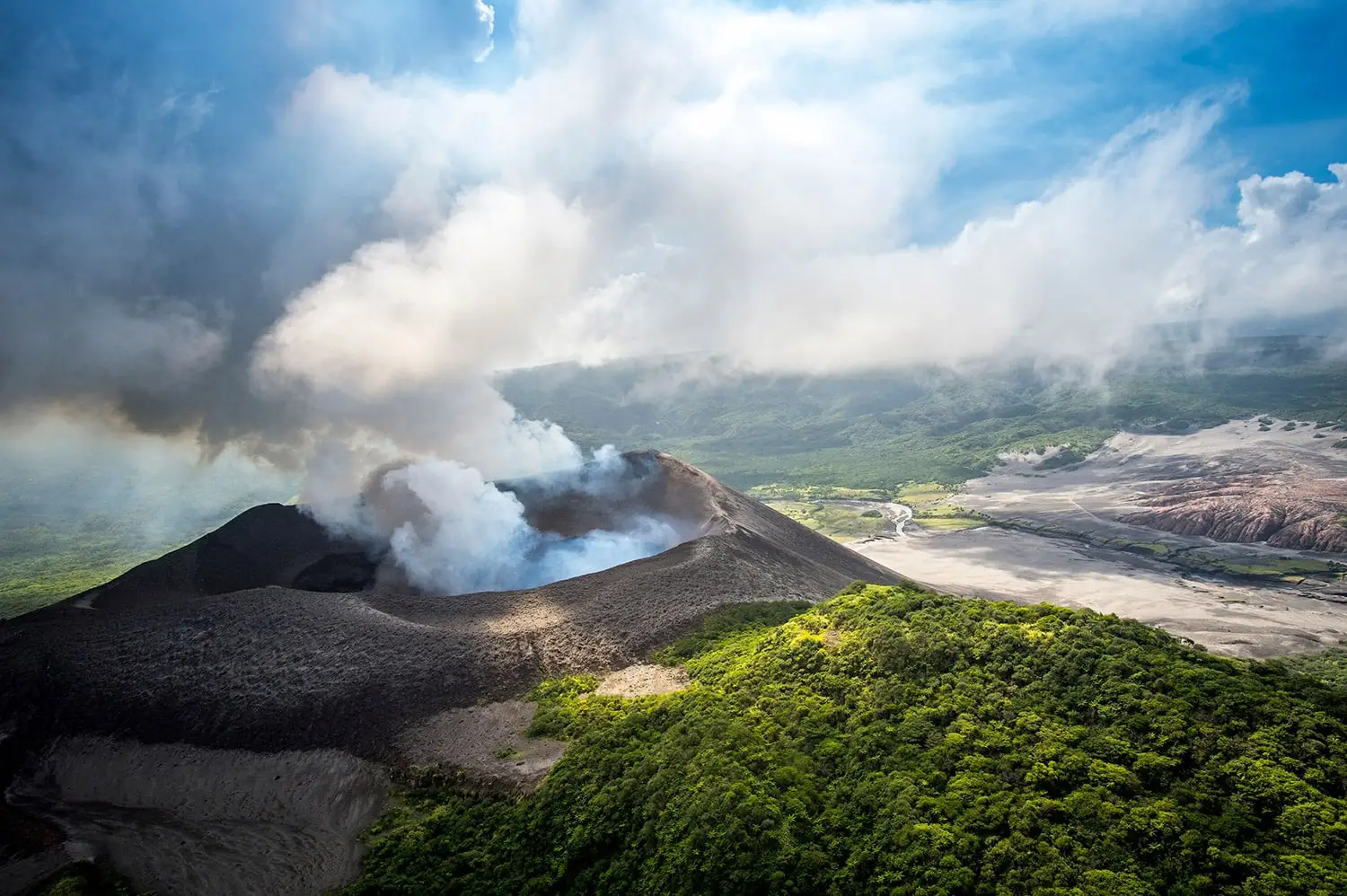 Witness the Yasur Volcano
Vanuatu is an absolute must-see for anyone interested in witnessing an active volcano!
Sitting atop the Pacific Ring of Fire, the country has nine volcanoes – seven on land and two beneath the Sea – that will give you a truly once-in-a-lifetime experience. Witness the Yasur Volcano light up the sky in a dazzling red, or get up close to watch magma pieces and lava bombs launch into the air in an incredible night-time fireworks display. Stand near a crater and experience explosions that send hot rocks over your head for an unforgettable adventure!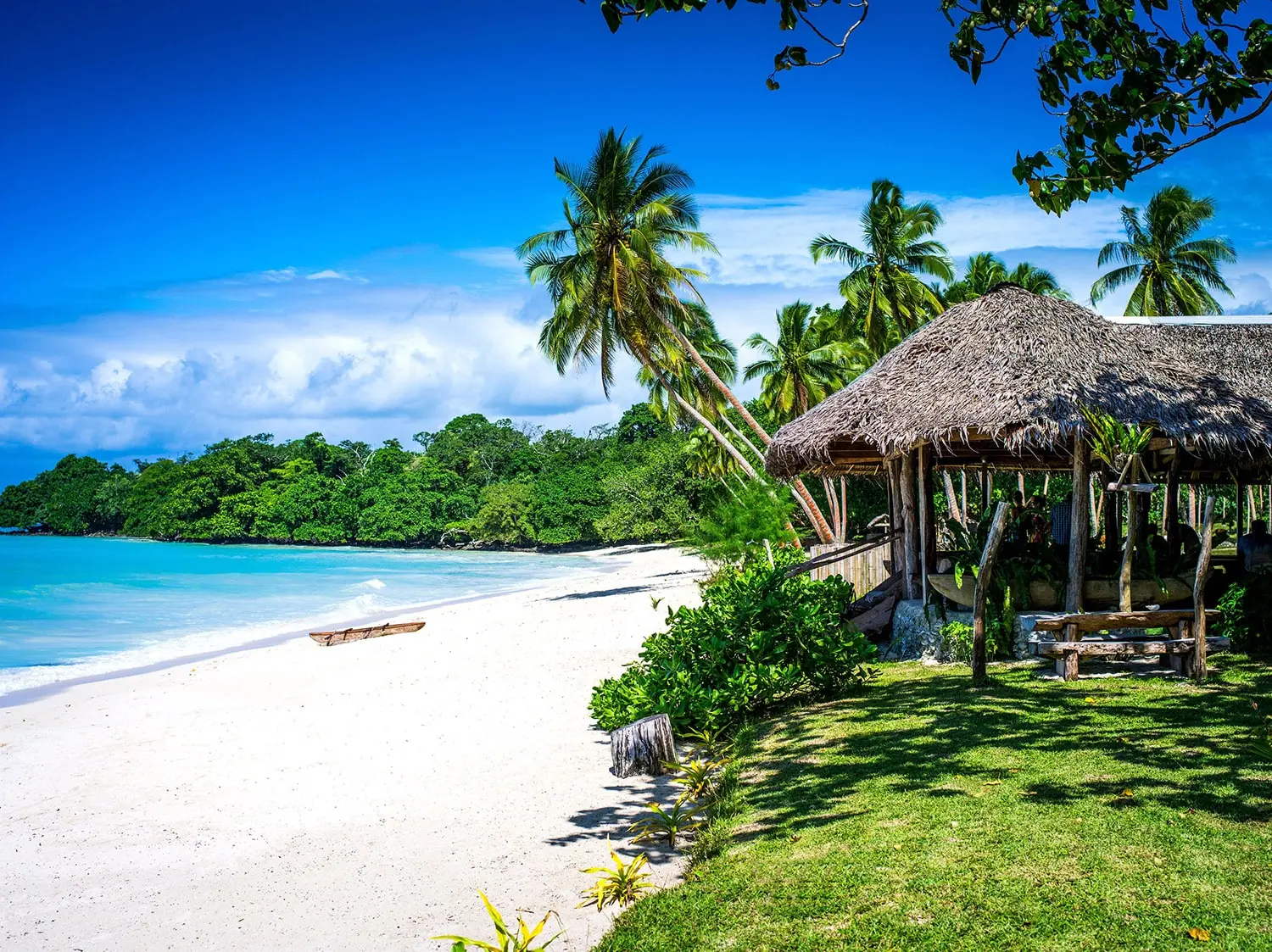 Pristine Beaches
Experience the unique culture of Vanuatu in a truly special way – with a private beach lunch! Enjoy fresh local fish caught daily by locals, as well as organic meats and fresh fruit and vegetables for the ultimate island experience. You'll get to capture the genuine, friendly taste of Melanesian lifestyle, all while delighting in delicious meals in a stunning beach setting.
Explore Vanuatu fishing adventures