Singapore the Gateway to Fishing Kuala Rompin
Singapore is a true wonder of Southeast Asia and the perfect place to begin and end your Rompin fishing journey.
For those seeking to prolong their visit beyond the fishing expedition, Singapore presents a plethora of captivating attractions and endeavors. Immerse yourself in the allure of Orchard Road, renowned for its exceptional shopping opportunities. Marvel at the panoramic vistas atop the iconic infinity pool nestled within Marina Bay Sands, a sight not to be missed. Indulge your angling enthusiasm by perusing the abundant fishing shops, where you can acquire the latest tackle to enhance your fishing prowess. Delve into the mesmerizing depths of the underwater realm at an enchanting underwater aquarium, where exploration knows no bounds.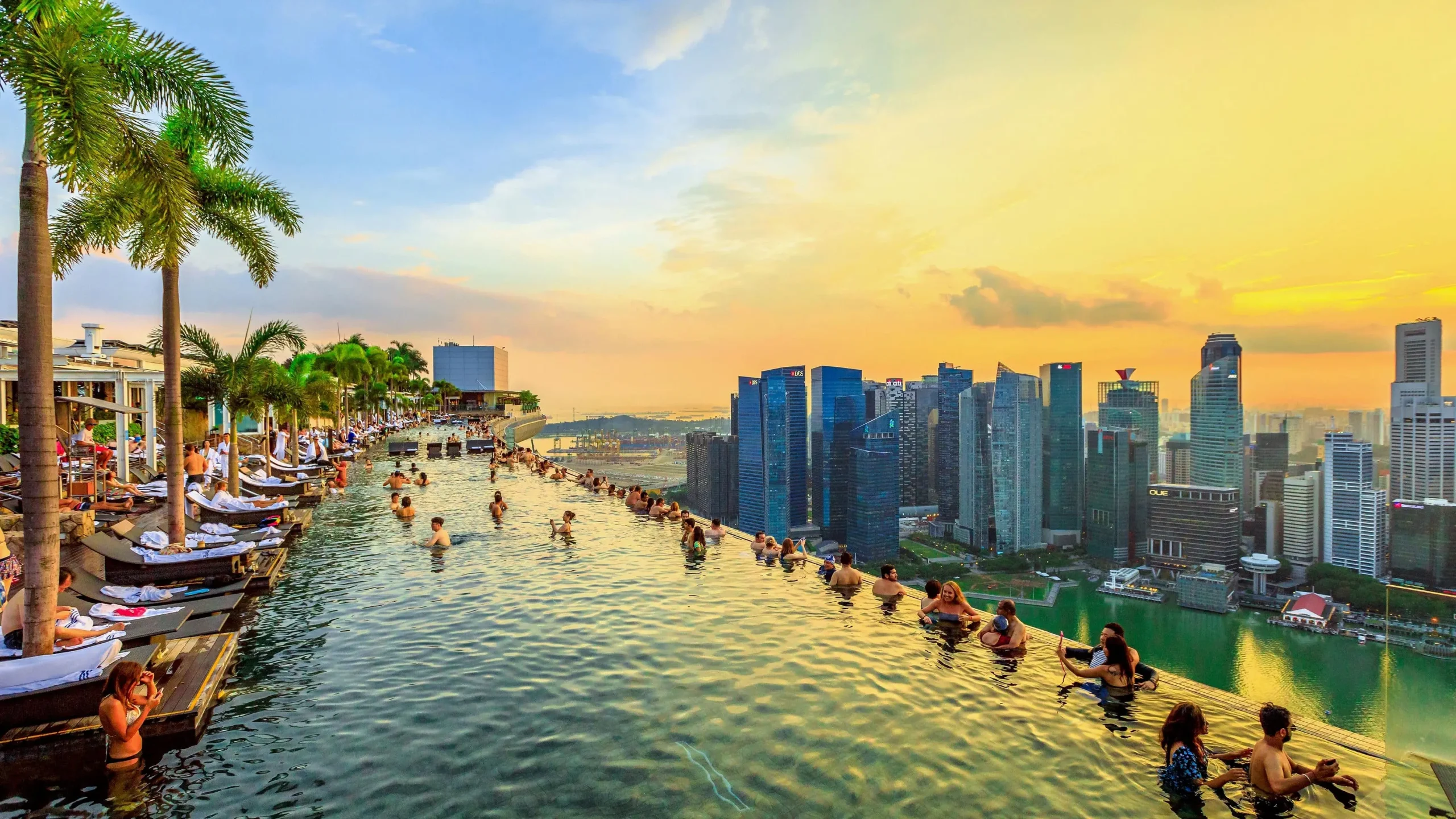 If you're looking to extend your stay before or after your fishing trip, Singapore has a wealth of attractions and activities to enjoy. You can explore the fantastic shopping options at Orchard Road, take in the views from the iconic infinity pool at the Marina Bay Sands, or stock up on the latest fishing tackle from the many fishing shops. There's even an underwater aquarium, allowing you to explore the depths of the underwater world.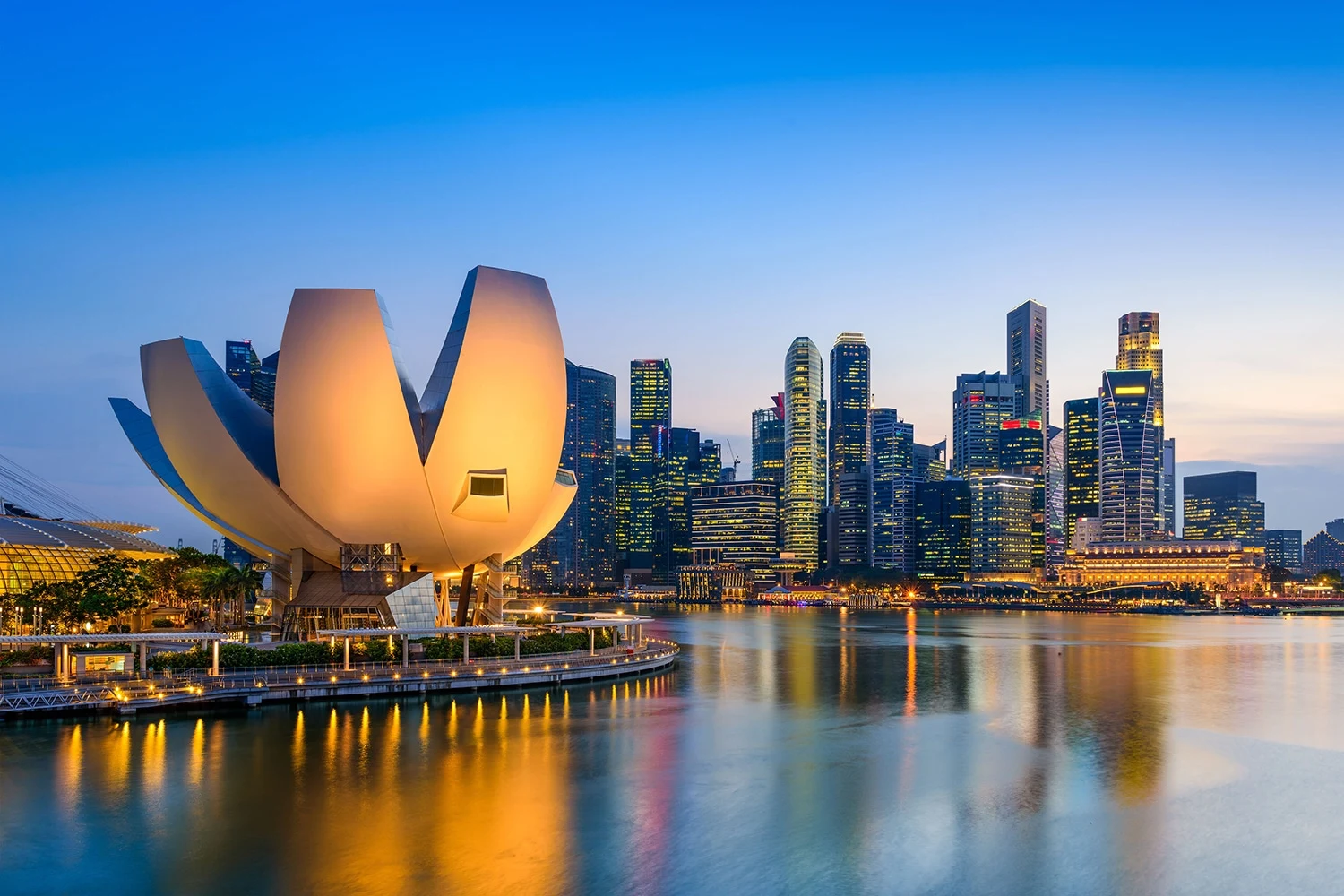 Singapore – The gateway to Rompin
The start and end of your Rompin fishing journey will be in Singapore, which is a true wonder of Southeast Asia. Experiencing Changi Airport itself is an attraction on its own, with over 280 dining and retail stores with some open 24/7. Whether you are looking for a unique shopping experience, top-notch dining options or just a chance to relax and take in the sights, Changi Airport has something for everyone. Flights are available daily from almost anywhere in the world and are available from almost all airlines, giving you plenty of flexibility when it comes to your travel plans.
If you opt to spend a few extra days before and/or after your fishing trip in Singapore, you won't be disappointed. With a wealth of attractions and activities, Singapore has something for everyone. You can explore the vast array of shopping options at Orchard Road, take in the views from the iconic infinity pool at the Marina Bay Sands or even stock up on the latest fishing tackle from the numerous fishing tackle stores around town! Singapore is a vibrant city full of culture and diversity, and you will be sure to find something to keep you busy in the bustling city.
From the unique wildlife of Rompin to the fast-paced vibrancy of Singapore, you will have an unforgettable fishing experience no matter where you're coming from. Your journey starts and ends in Singapore, and the possibilities are truly endless. Whether you're looking for a relaxing fishing trip or an adventurous and thrilling journey, your journey to Rompin and back to Singapore will be one to remember.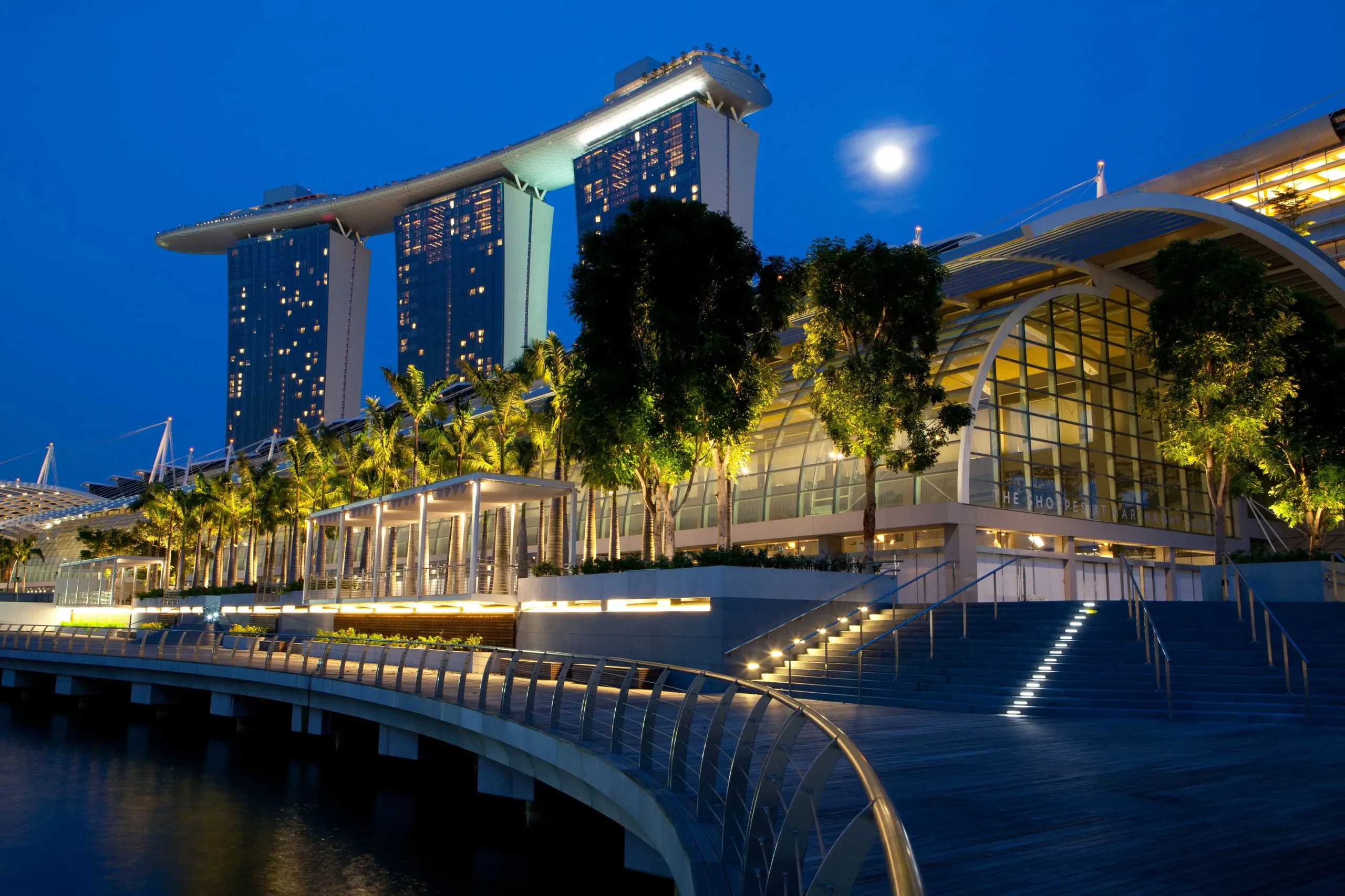 Marina Bay Sands
The Marina Bay Sands is Singapore's most popular recent addition to its long list of attractions. This luxurious resort has transformed Singapore's skyline, boasting three 55-storey towers with lavish rooms and suites fit for royalty. Not only does the Marina Bay Sands offer breathtaking views of Singapore's skyline, but it also provides a myriad of dining, shopping, and activity options for all to enjoy.
The iconic infinity pool at the Marina Bay Sands is the main attraction. As you take a dip in the pool, you can soak up the sun while admiring the beautiful views. The pool is located on the 57th floor of the iconic tower, giving you a bird's eye view of Singapore and its surroundings.
But of course, the Marina Bay Sands also offers much more than the infinity pool. There are a multitude of world-class restaurants, retail outlets, and entertainment venues, as well as several pools and spas to relax and rejuvenate. If you're looking for a unique experience, you can even book a private cabana or have a romantic dinner on the helipad, 57 floors up in the sky.
The Marina Bay Sands is a place where you can truly immerse yourself in luxury and experience the world-class facilities and amenities it has to offer. From its iconic infinity pool to its multitude of dining, shopping and entertainment options, you are sure to have a memorable and enjoyable experience at the Marina Bay Sands.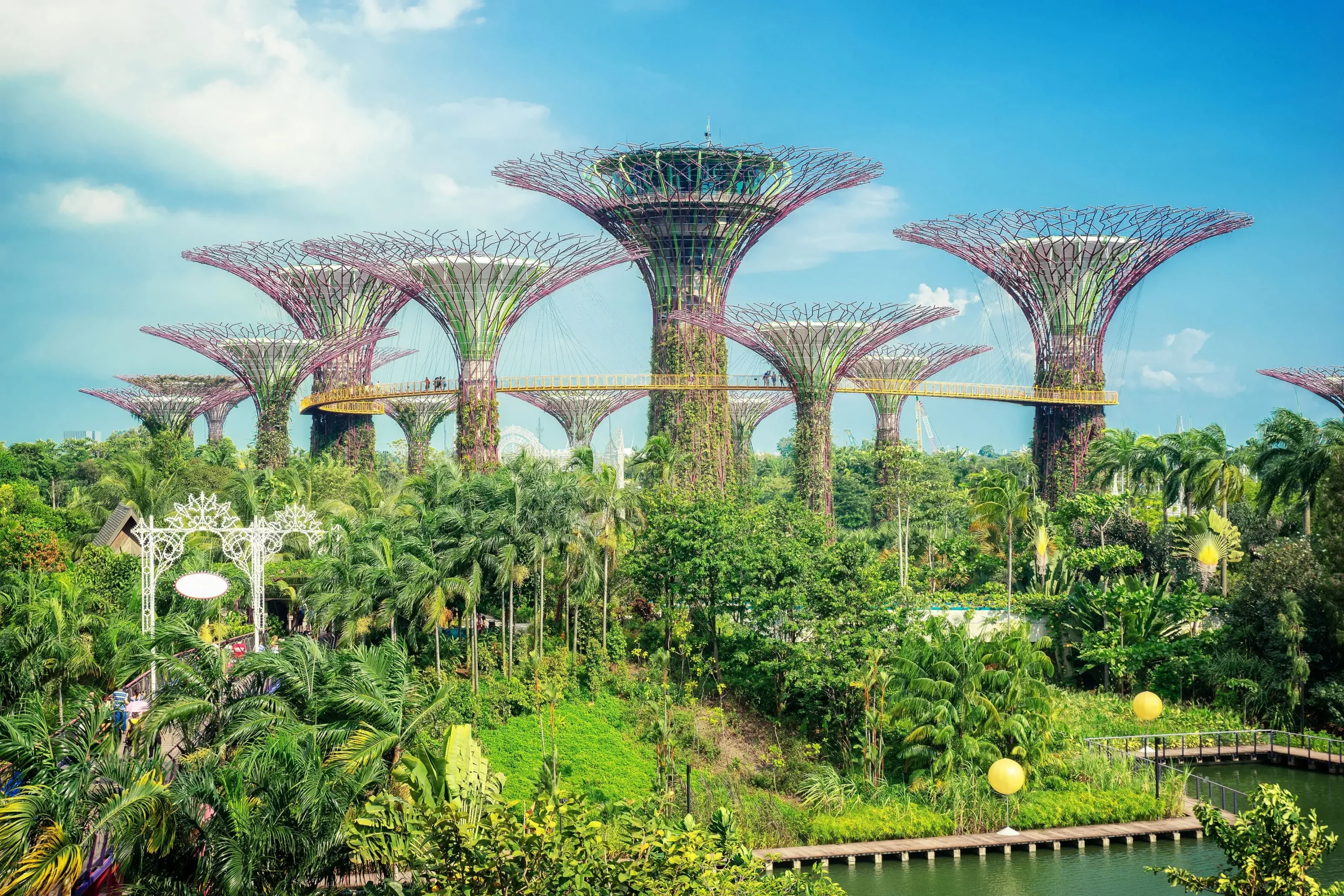 Garden at Marina Bay Sands
The world-famous 1.2 hectare SkyPark is a feat of engineering like no other, literally soaring into the sky above Singapore. At 200m above sea level and located on the roof of Marina Bay Sands, the SkyPark is a gravity-defying platform that is one of the largest elevated parks in the world, larger than the Eiffel tower laid down and is large enough to park four and a half A380 jets.
The SkyPark is a stunning destination for sightseers, boasting a unique perspective of the city and its surrounding islands, with unobstructed 360 degree views from the edge of the infinity pool that sits atop the SkyPark. Lush gardens and trees line the walkways of the SkyPark, adding a touch of green amidst the concrete jungle.
Within the park is an observation deck, allowing visitors to admire the views of the city and beyond. A wide array of entertainment – from restaurants, bars and cafes to a plethora of in-house and external attractions – is offered to visitors at the SkyPark, making it the perfect destination for a day out.
Food lovers will be spoilt for choice with the many different dining options available at the SkyPark. Enjoy a delicious meal at some of Singapore's best restaurants, then sit down for a drink at one of the many bars, or simply take a moment to admire the breathtaking views from the SkyPark's observation deck.
After dark, visitors can also witness the incredible light and water show at the Sands' Event Plaza, held at least twice a night and featuring a dazzling display of lights, music and laser beams that are reflected onto the waters of the Marina Bay below.
The 1.2 hectare SkyPark is an impressive work of engineering, offering visitors breathtaking views, lush gardens, a plethora of dining options, and a unique view of Singapore. Whether you're looking for a day out or a place to take in the sights and sounds of the city, the SkyPark is a must-visit destination.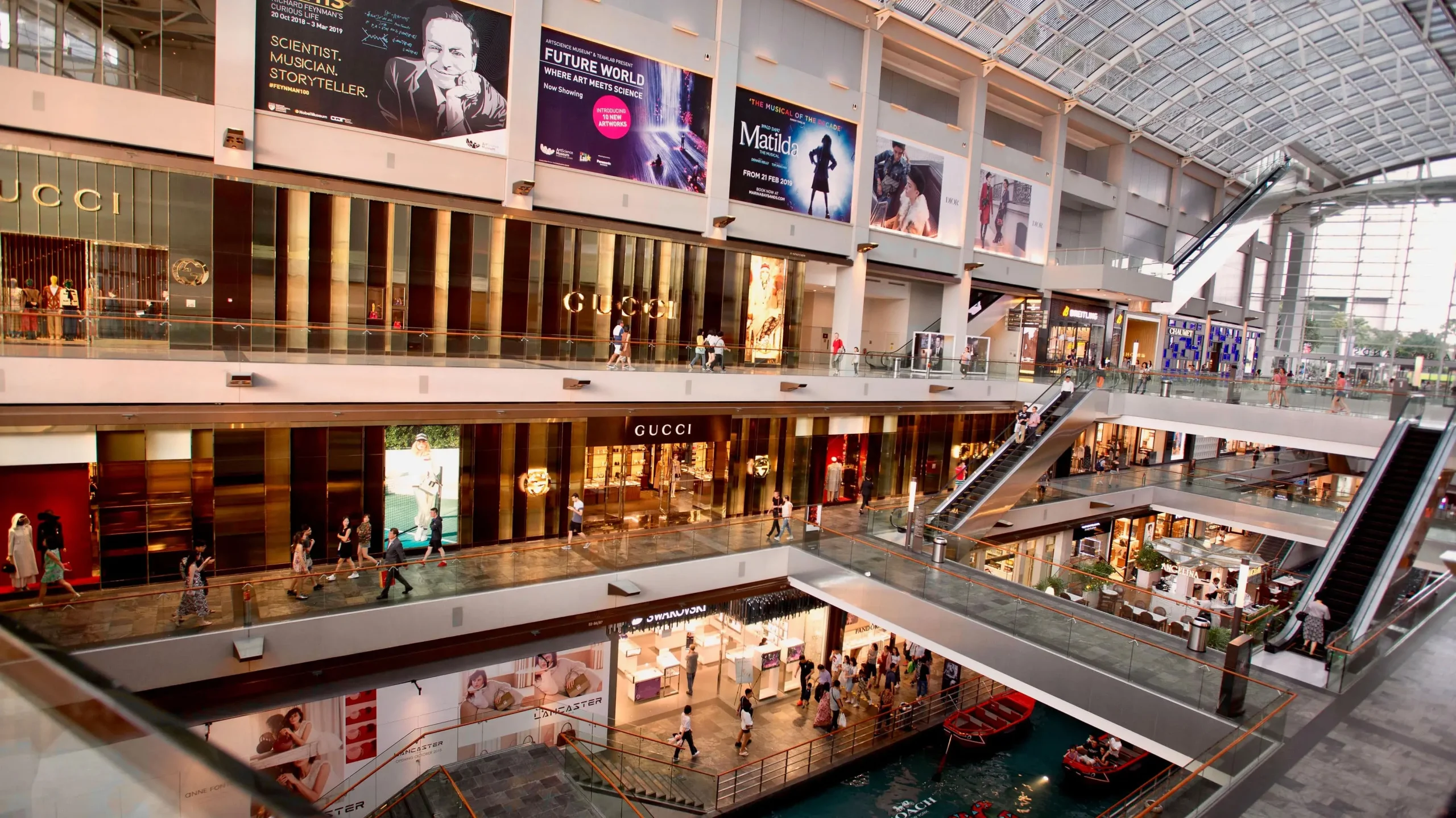 Shopping
The Shoppes at Marina Bay Sands is the place to be if you are looking for the best luxury shopping experience in Singapore. From the latest designer brands to fine dining restaurants and a world-class theater, the Shoppes has it all.
The store offers a vast collection of luxury boutiques and restaurants for the ultimate shopping experience. From haute couture to the latest in streetwear, the Shoppes has something for everyone. It is the ideal place to find the perfect designer pieces to fit your style. The range of luxury fashion accessories on offer here is unparalleled. From designer bags to jewelry, you can find almost any type of branded item here.
The theater at Marina Bay Sands is one of the grandest in Singapore, with a seating capacity of more than two thousand. It is a great spot to catch a movie or theater show, or even take in a performance of the orchestra.
For those who prefer a more conventional shopping experience, Orchard Road is the perfect spot. This road is full of budget shops and big name brand boutiques, as well as cafes and restaurants. Its pedestrian-friendly design makes it ideal for a shopping spree.
If you are a fan of fishing, you will be delighted to know that Singapore also has its own Japanese tackle specialty store. Lure Haven is a three-storey shop with an impressive range of premium Japanese fishing equipment. This is a great spot for the avid angler to find the perfect tackle for their big catch.
Endau-Rompin National Park
Endau-Rompin National Park is an amazing feat of nature located in the southeast of Peninsular Malaysia. This area boasts some of the oldest rainforests in the world and is home to two rivers – the Endau and Rompin – from which the park takes its name.
The park is a popular destination for those who love adventure and seek out unique experiences. The area is not easily accessible by vehicle which adds to the appeal of exploring its lush jungles, breathtaking waterfalls and the fascinating Orang Asli tribes.
Those looking to visit the park can enlist the help of travel agencies that offer package tours that include transport, accommodation and meals. Experienced guides are also available to take visitors along jungle trails.
In order to gain access to the park, visitors need to purchase a special permit (RM 10) from the Johor National Park Corporation. This fee helps the park to protect and conserve the environment and provides visitors with access to the area's many wonders.
Endau-Rompin National Park is a stunning natural sanctuary that should not be missed. With its lush valleys, cascading waterfalls and diverse wildlife, visitors are guaranteed to have an unforgettable experience.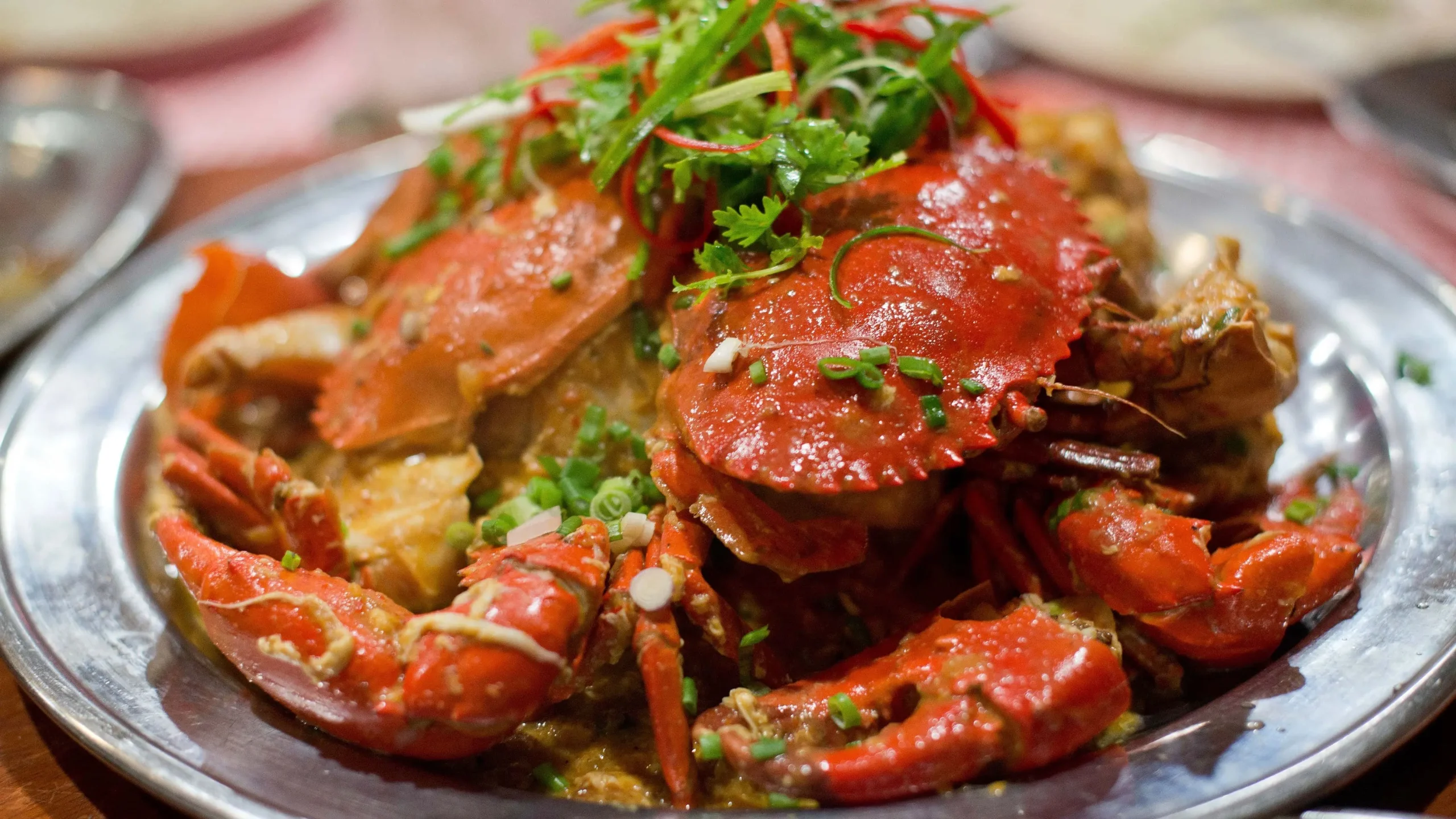 Dining
Get ready for an incredible culinary adventure, where you can experience the vibrant flavors of traditional dishes and mouth-watering hawker-style meals. From the famous Hainanese Chicken Rice to the spicy Curry Laksa and the rich Wanton Mee with Char Siu or Barbecue Pork, you'll find something for every palate here.
For a truly unforgettable experience, explore the bustling Chinatown and Little India districts, where you'll find an amazing array of dishes, snacks and treats. From fragrant curries to flavorful dumplings and noodles, you won't be disappointed!
No matter what type of cuisine you choose to enjoy, you're guaranteed to have a fantastic time. So get your taste buds ready and come explore Singapore's multicultural food fare – a friendly and delicious adventure awaits!
Explore Malaysia fishing adventures