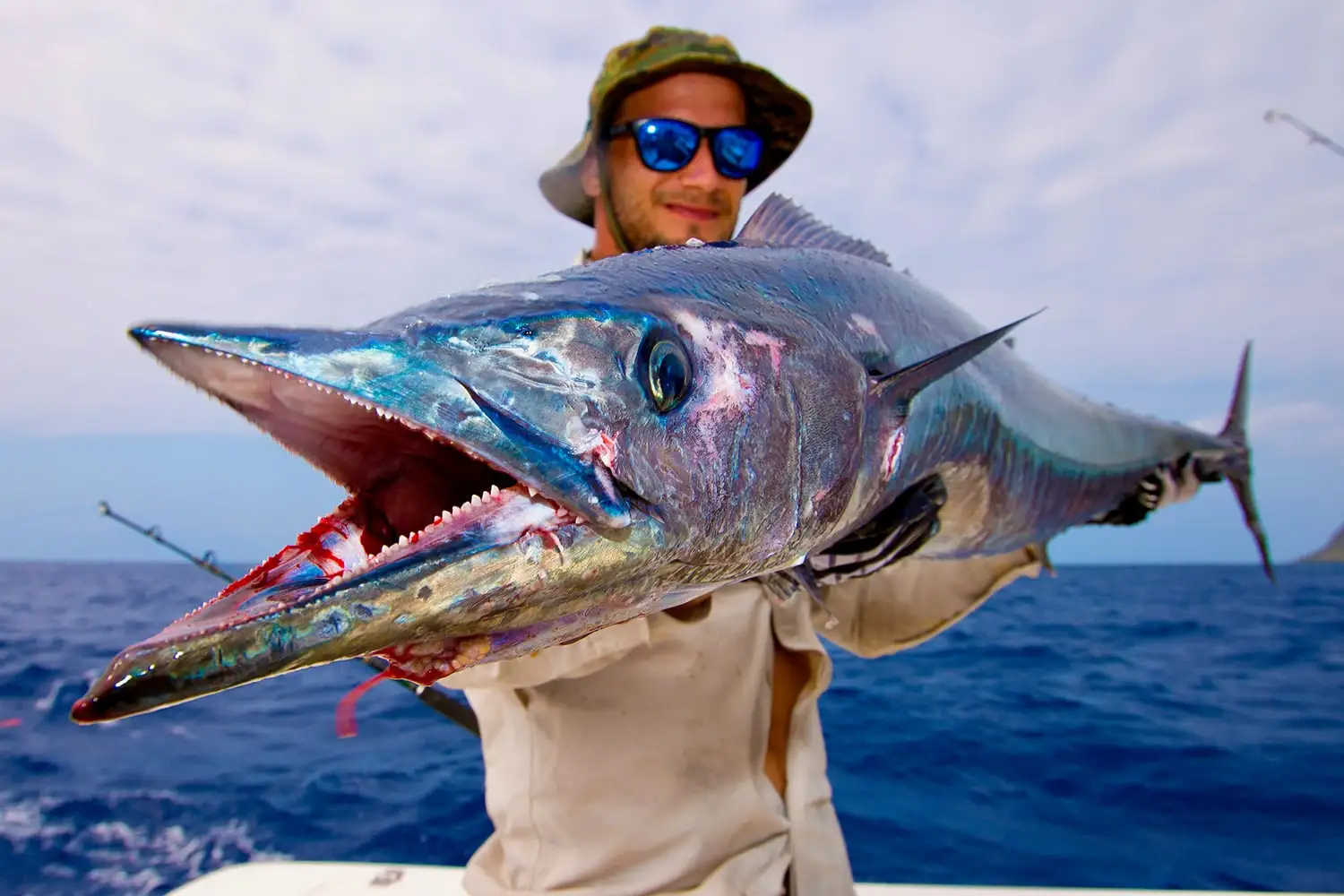 Vanuatu
Share this with friends and family
Vanuatu Fishing Adventures
The Ultimate
Blue Water
Adventures
Indulge both on and off the water. Choose from our range of Vanuatu fishing adventures and experience some of the best all-round sport fishing, targeting a wide variety of species.
The Fishing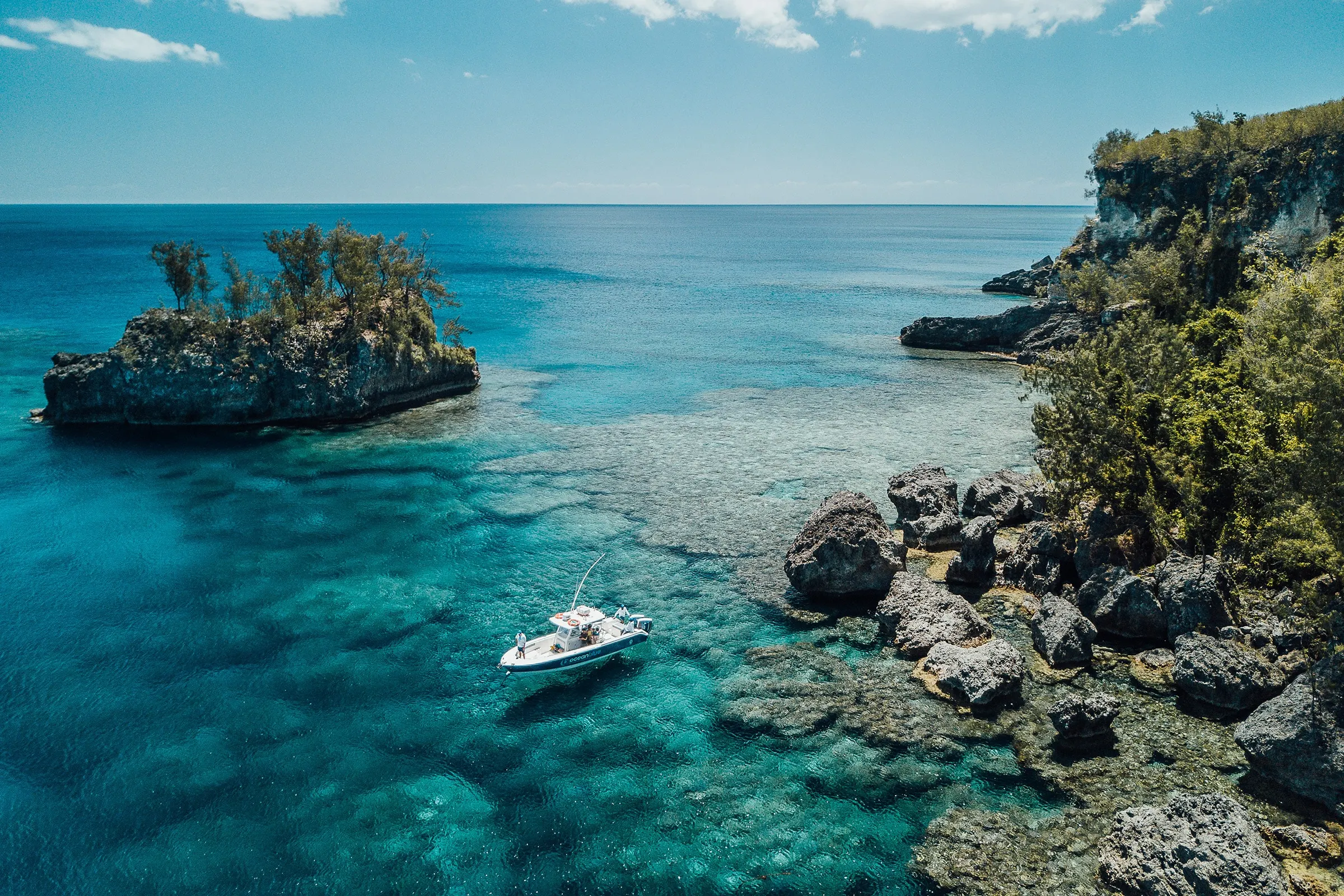 Fishing in Vanuatu
The Ultimate In Blue Water Sport Fishing
Discover Vanuatu, a unique blue water fishing haven—a sensational sport fishing mecca to add to your bucket list!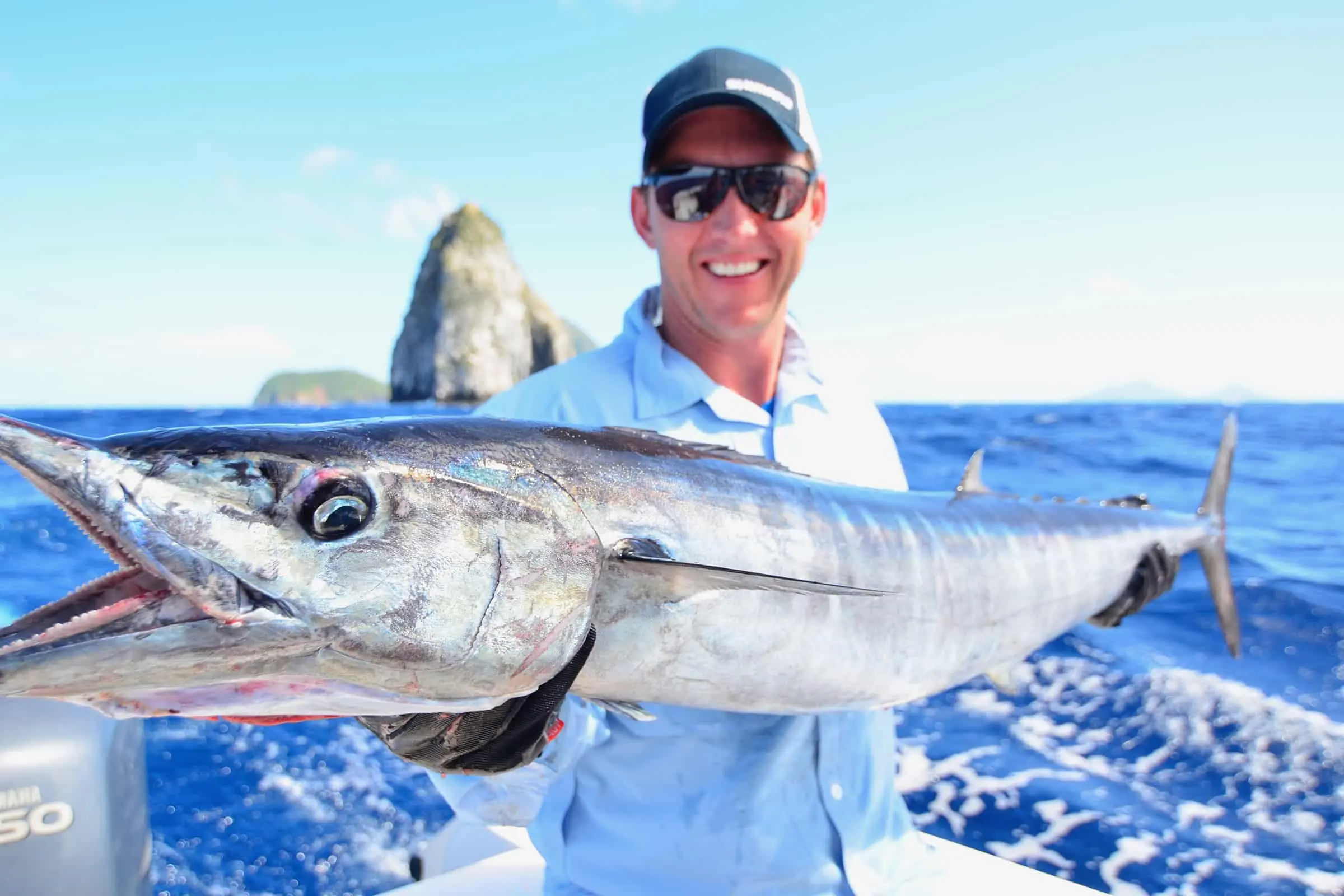 Vanuatu Fishing Seasons
When is the Best Time to Fish in Vanuatu?
Vanuatu offers great year round fishing. There will always be trophy sport fish ready to engulf your favorite lure.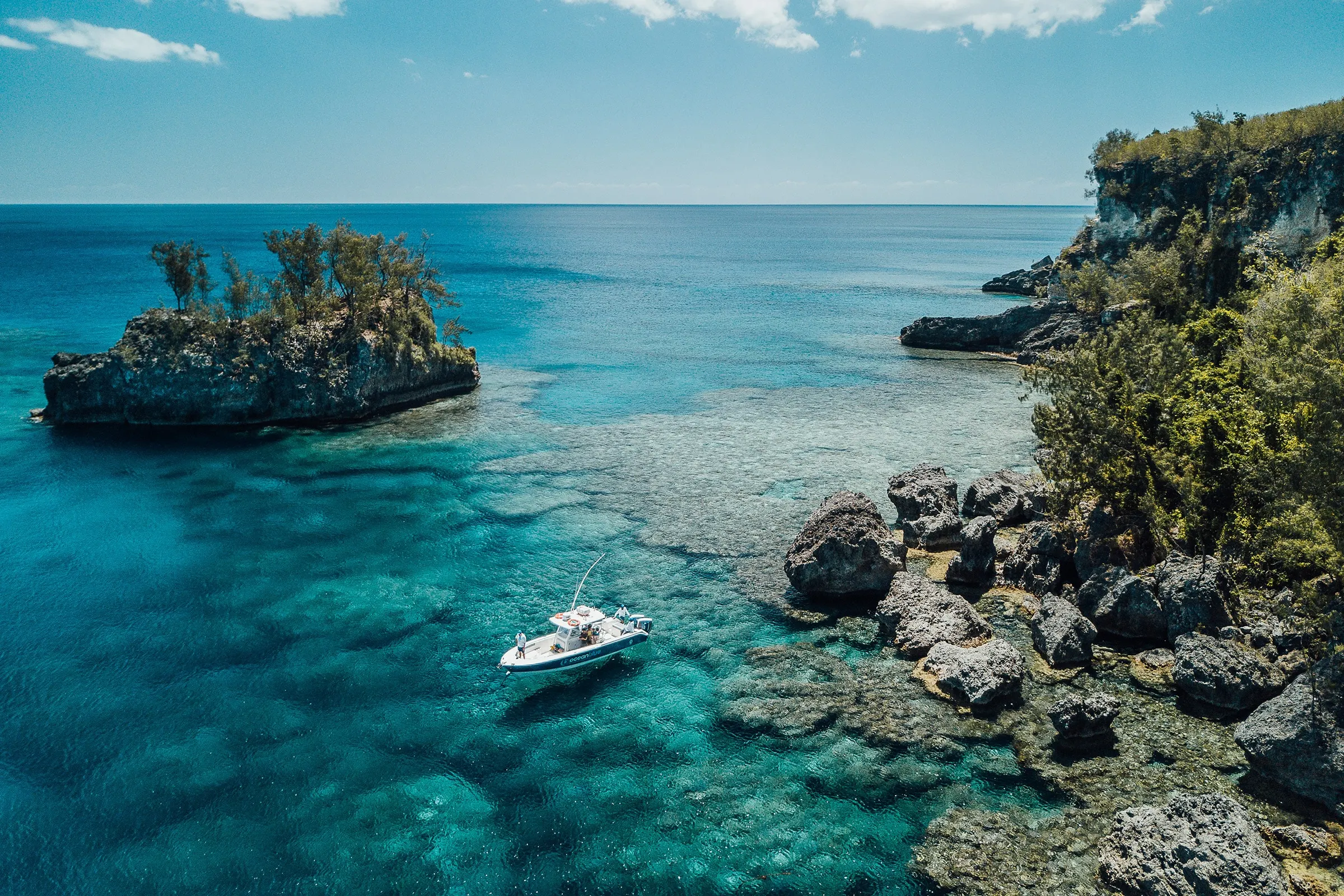 Looking for an incredible fishing adventure? Look no further than Vanuatu! This stunning destination should definitely be on your itinerary. Vanuatu boasts breathtaking scenery, crystal-clear deep blue waters, and an impressive array of fish species, guaranteeing a fishing experience like no other. Whether you prefer diverse fishing styles or various techniques, Vanuatu has it all. Not to mention the spectacular backdrop that adds to the allure of this must-visit location. Don't miss out on the chance to discover why Vanuatu is the ideal spot for your next unforgettable fishing adventure!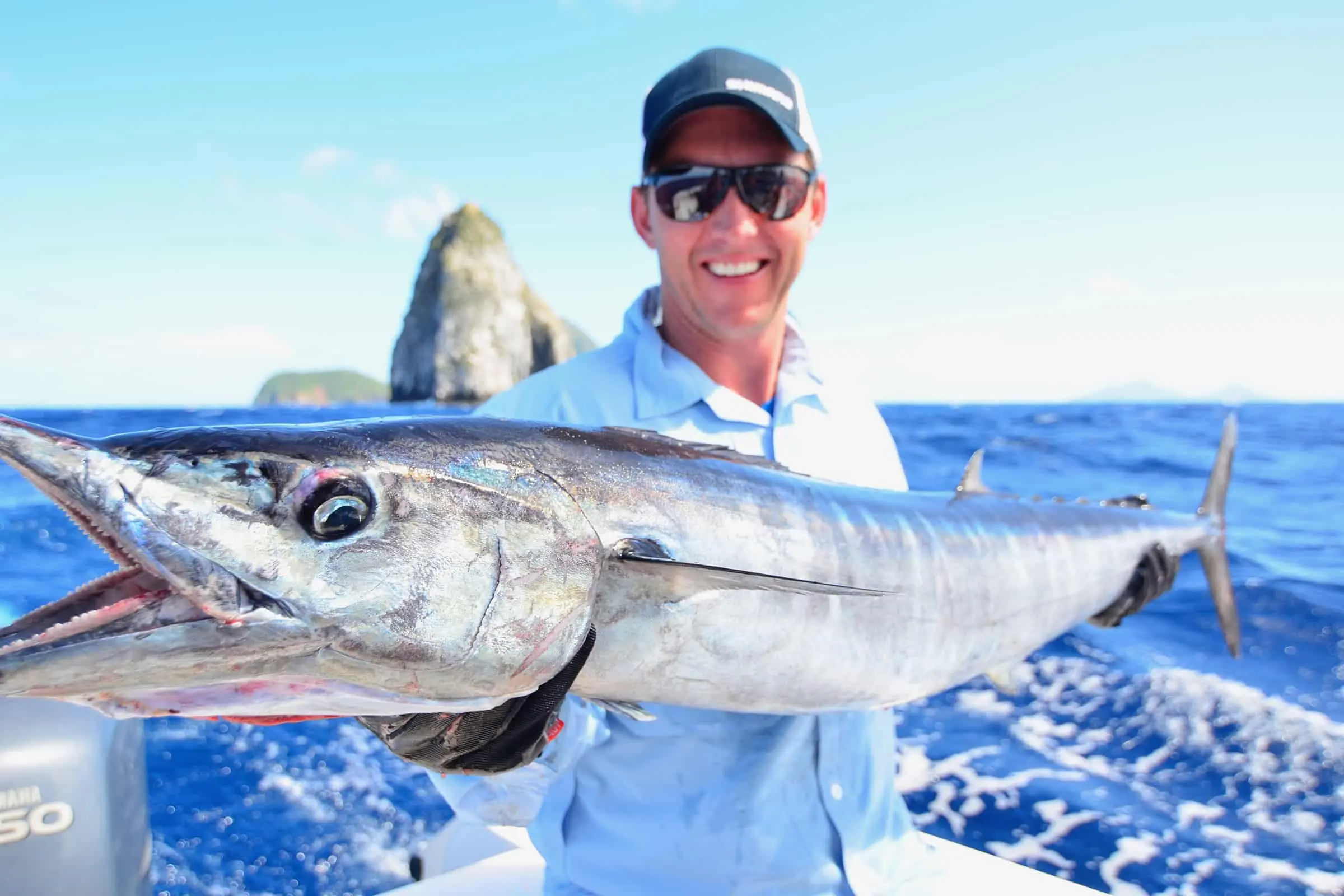 The great news is that Vanuatu provides excellent angling opportunities throughout the year. No matter when you plan to travel, you can enjoy fantastic fishing experiences. However, if you have specific sport fish in mind, we have divided the year into three main seasons and highlighted key factors to consider when deciding the ideal time to get your passport stamped. Whether you're an angler seeking variety, or looking to fulfil your dream of a landing that sort after trophy, Vanuatu has you covered. Explore the seasons and make an informed decision about when to embark on your unforgettable Vanuatu fishing journey.
The Lodging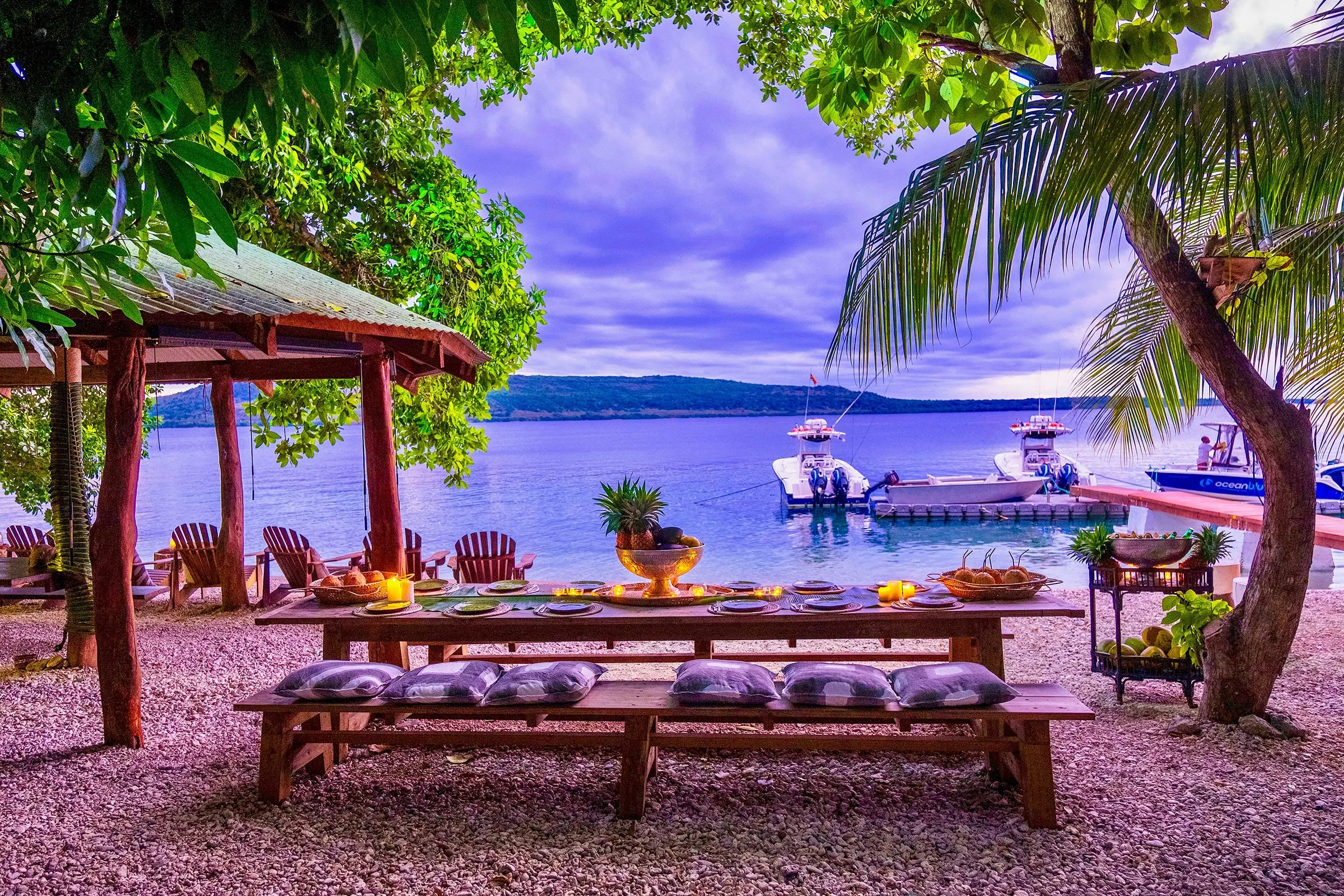 Trees and Fishes Private Retreat Vanuatu
Your Private Piece Of Paradise
Offering authentic island experiences, a spectacular setting, warm hospitality and delicious gourmet cuisine.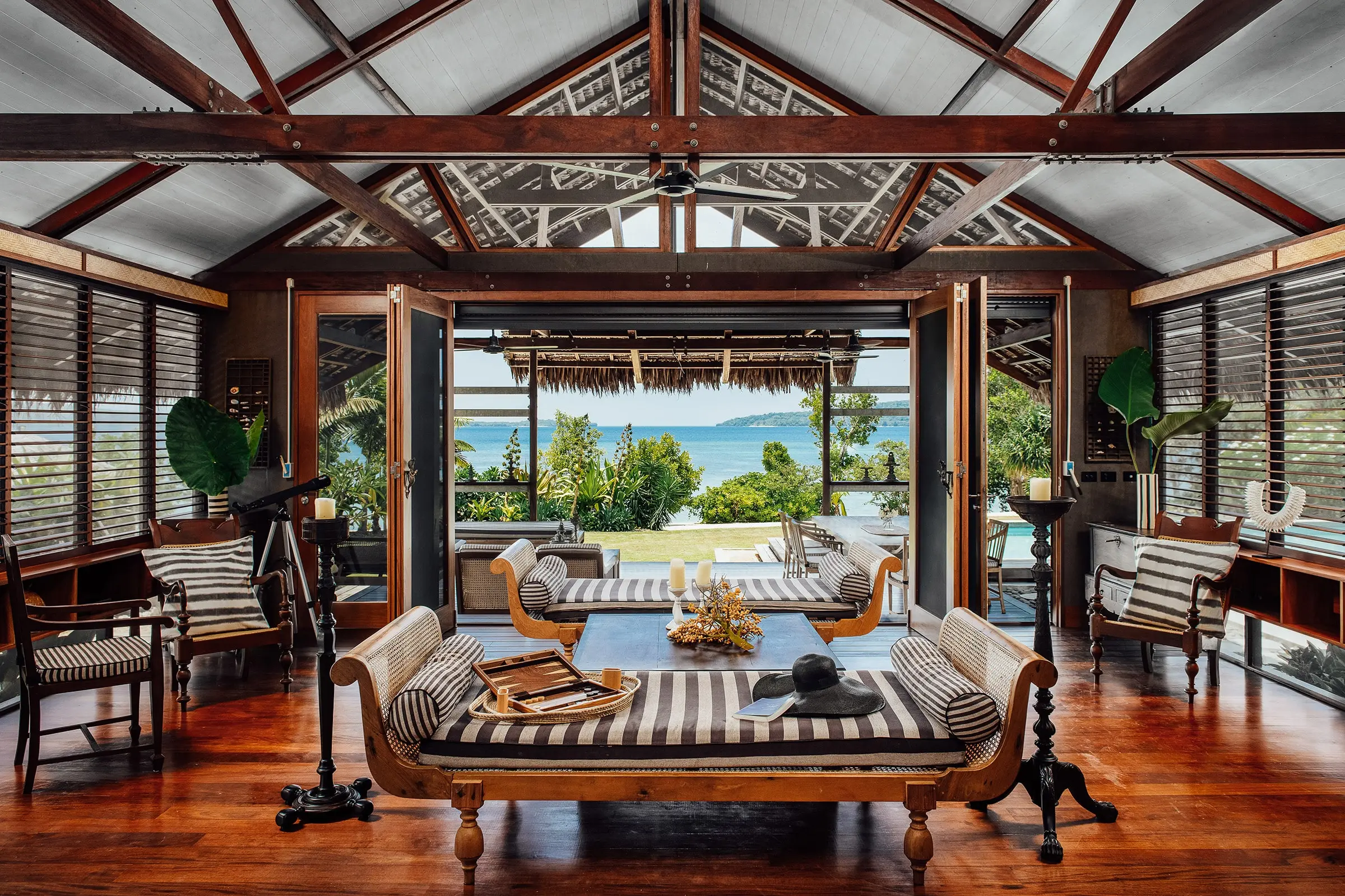 Havannah Boat House
Complete Privacy and Escapism at Its Finest
Be prepared to be amazed at Havannah Boat House, a luxurious property on the beach with stunning views of Havannah Harbour.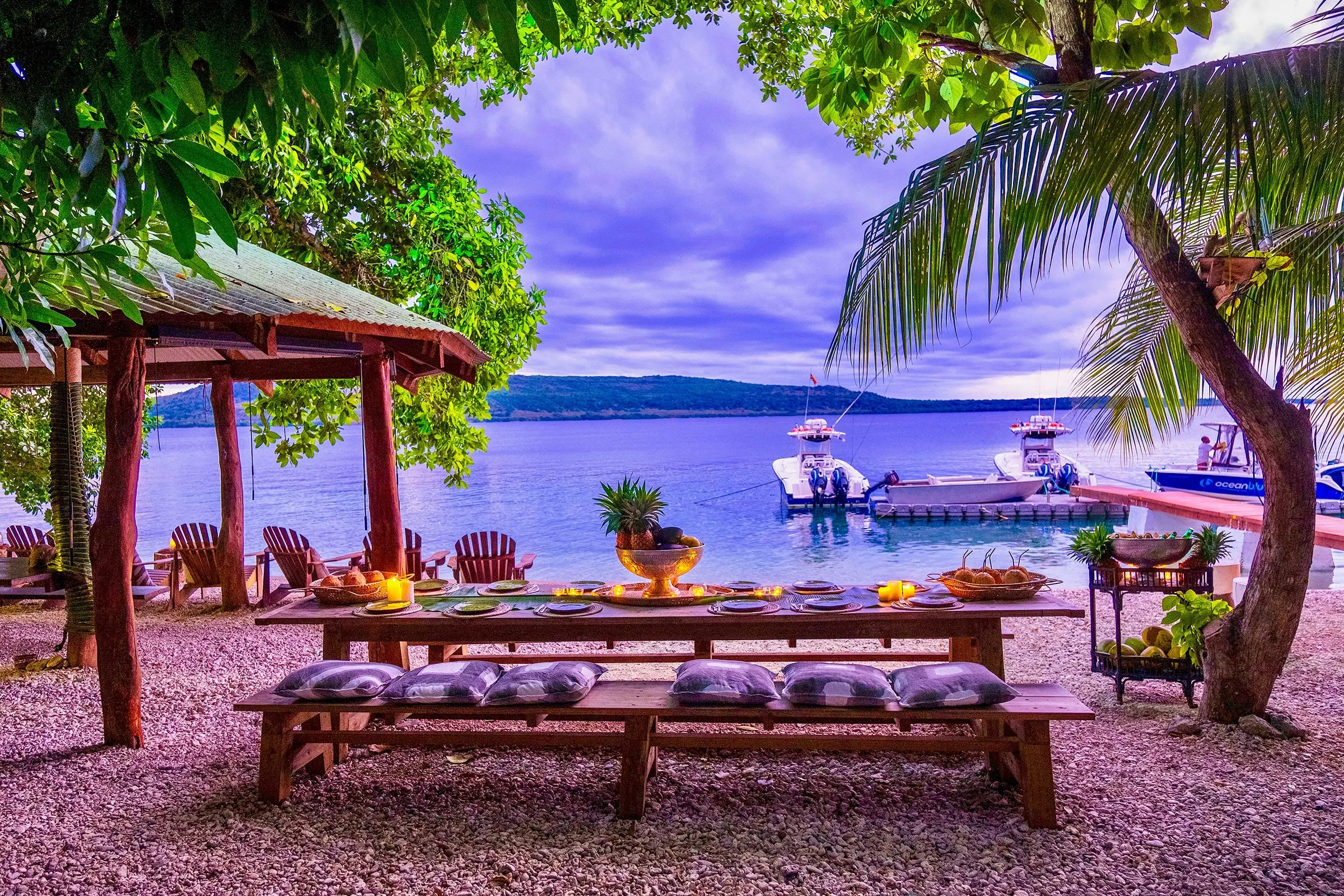 Discover a unique retreat nestled in the serene paradise of Vanuatu – Trees and Fishes. This exceptional accommodation provides an idyllic private escape, catering to anglers, couples, adventure travelers, and corporate groups seeking a break from the ordinary. Guests can indulge in the choice between the charming Retreat Suites and the luxurious Pool Suites, both offering a harmonious fusion of tropical-inspired ambiance and untouched natural surroundings. Whether you're seeking tranquility or adventure, Trees and Fishes promises an unforgettable experience, allowing you to unwind and rejuvenate in this captivating haven.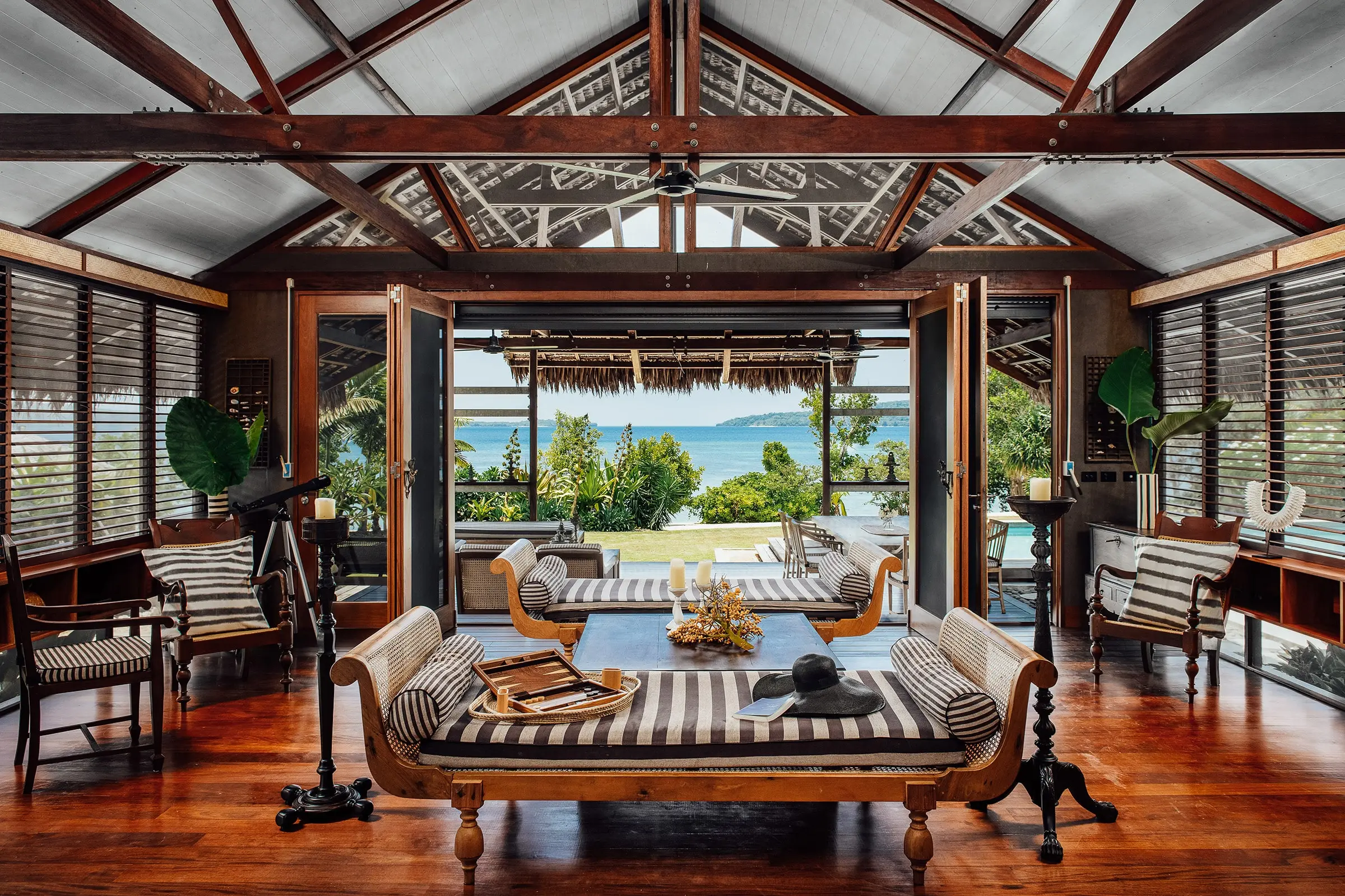 Experience a one-of-a-kind opportunity at the award-winning Havannah Boat House, where up to 8 people can indulge in a truly remarkable sanctuary. Designed by architects, this haven features interconnected pavilions, expansive decked areas, and an inviting pool, all adorned with luxurious amenities for ultimate comfort. What sets Havannah Boat House apart is its commitment to the environment, as it is constructed using salvaged timbers that not only preserve nature but also honor local communities. Immerse yourself in the unique charm of this environmentally friendly retreat, where sustainability and luxury harmoniously blend, providing an unforgettable escape.
The Boats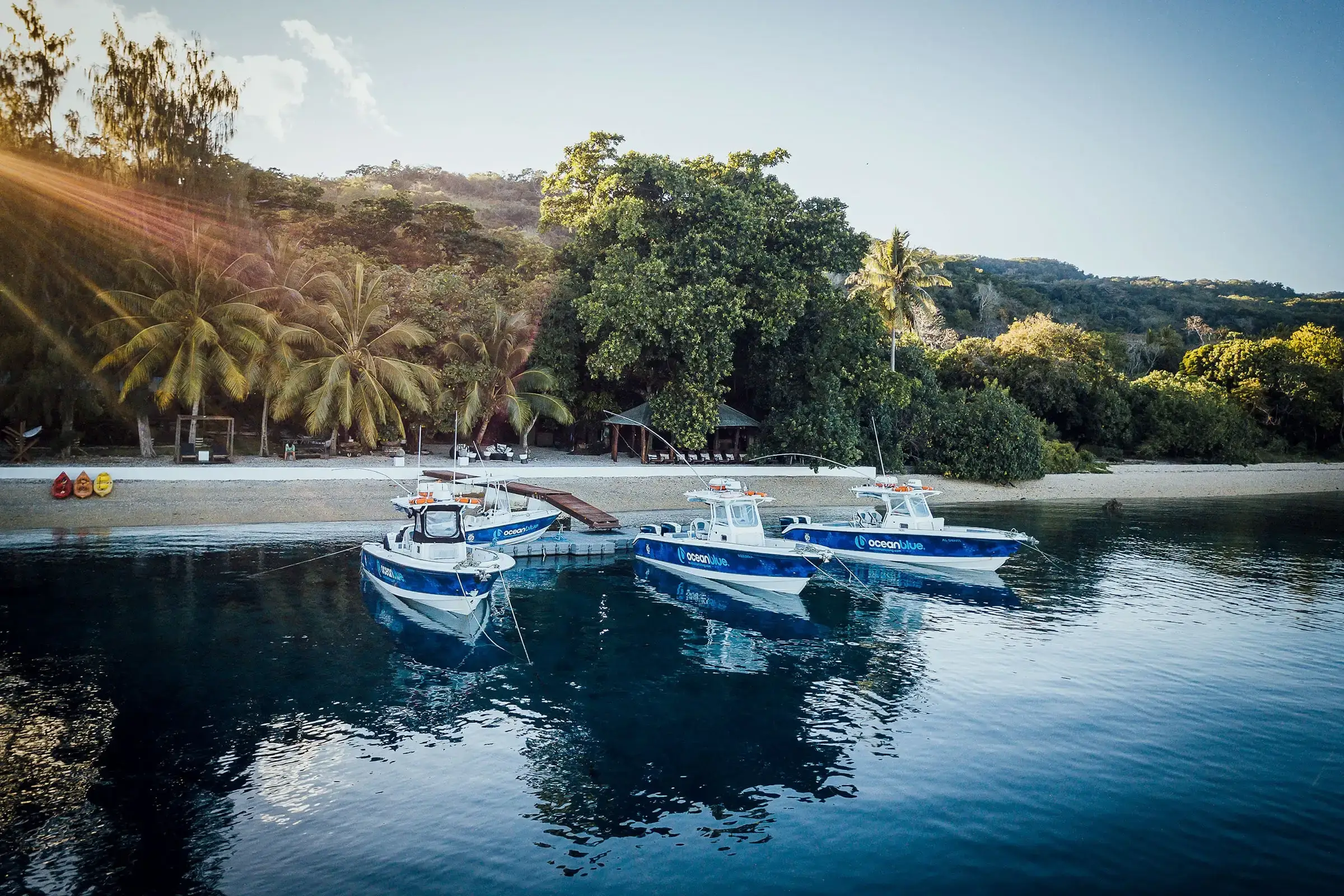 The EdgeWater 318CC Sport Fishers
The Ultimate Sport Fishing Machine
The EdgeWater 318CC sport fishers are best in class. Fish Vanuatu on the edge aboard our ultimate fishing machines.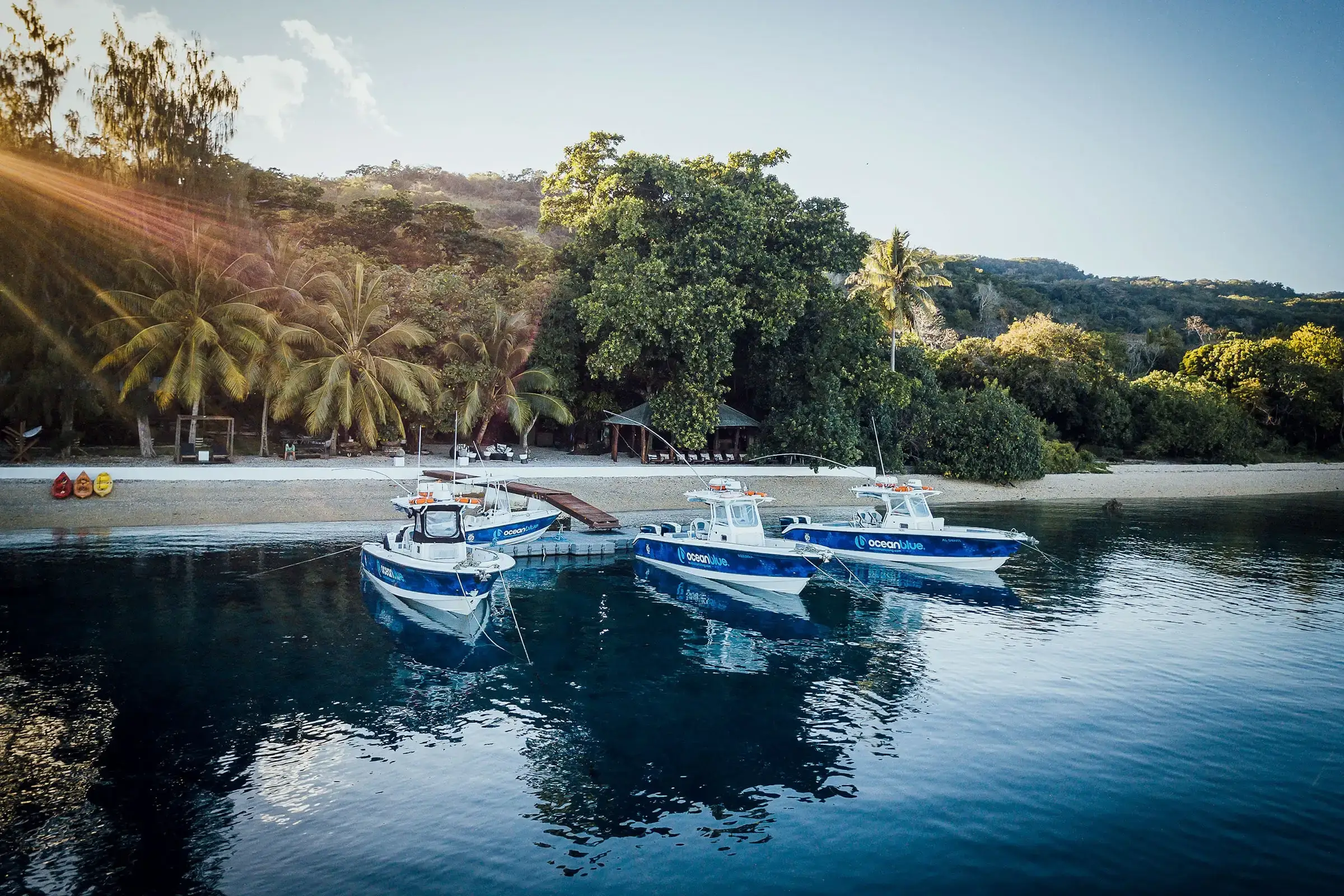 Experience the ultimate fishing adventure with our fleet of three U.S. built EdgeWater 318 Centre Console Sport Fishers. These remarkable boats, the largest in their class, provide unmatched space and comfort for up to 5 anglers. Powered by twin 300hp Mercury Sea Pro Outboards, these vessels ensure swift and efficient travel to the fishing grounds, maximizing your time on the water. With their unsinkable design and exceptional sea-going capability, you can enjoy a smooth and comfortable ride. Equipped with an abundance of rod holders and ample storage, these boats cater to all your tackle needs and ours.
The Attractions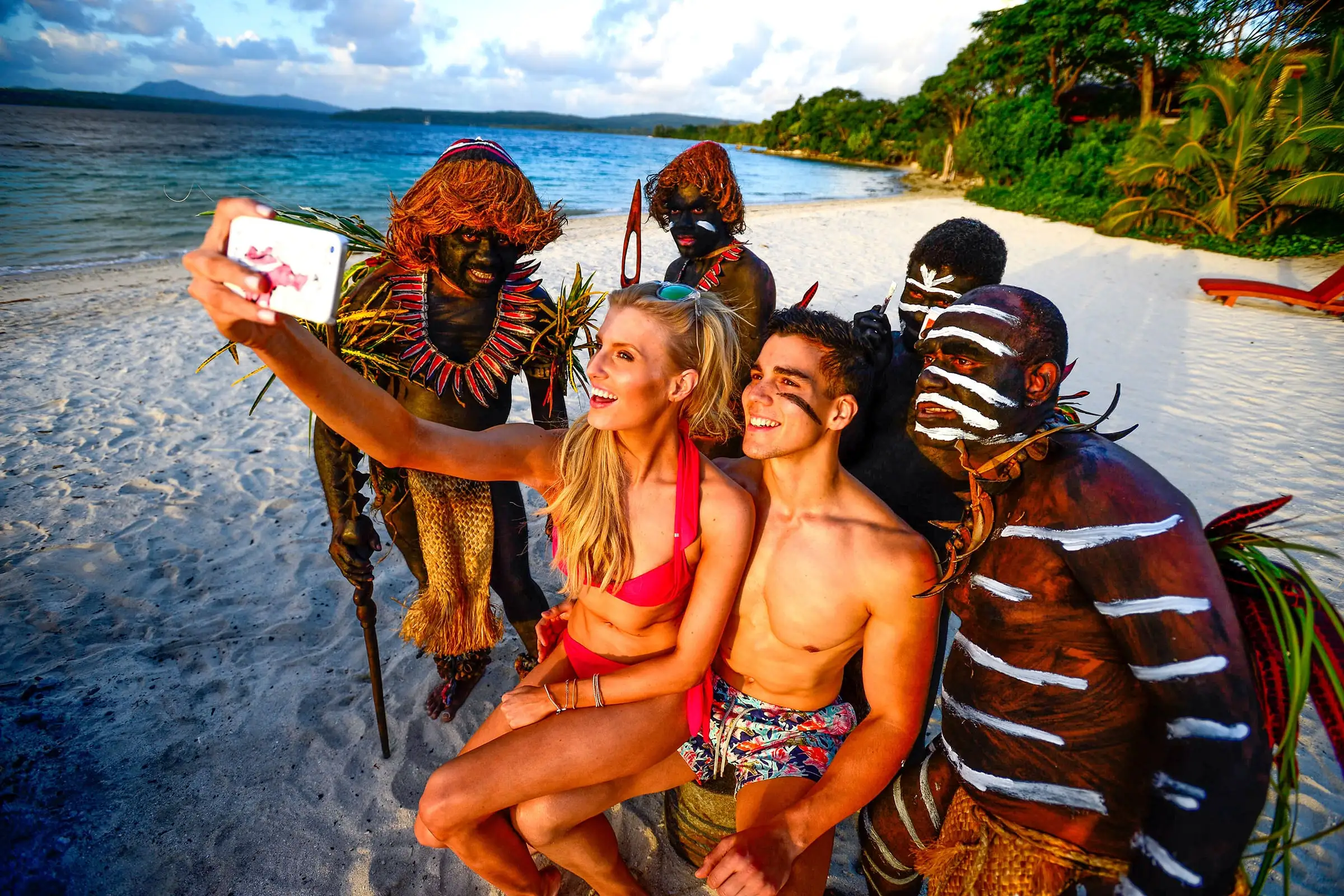 Things To Do In Vanuatu
Explore the Wonders of Vanuatu
Experience superb fishing, snorkeling, kayaking, live volcanoes, local culture and pristine beaches!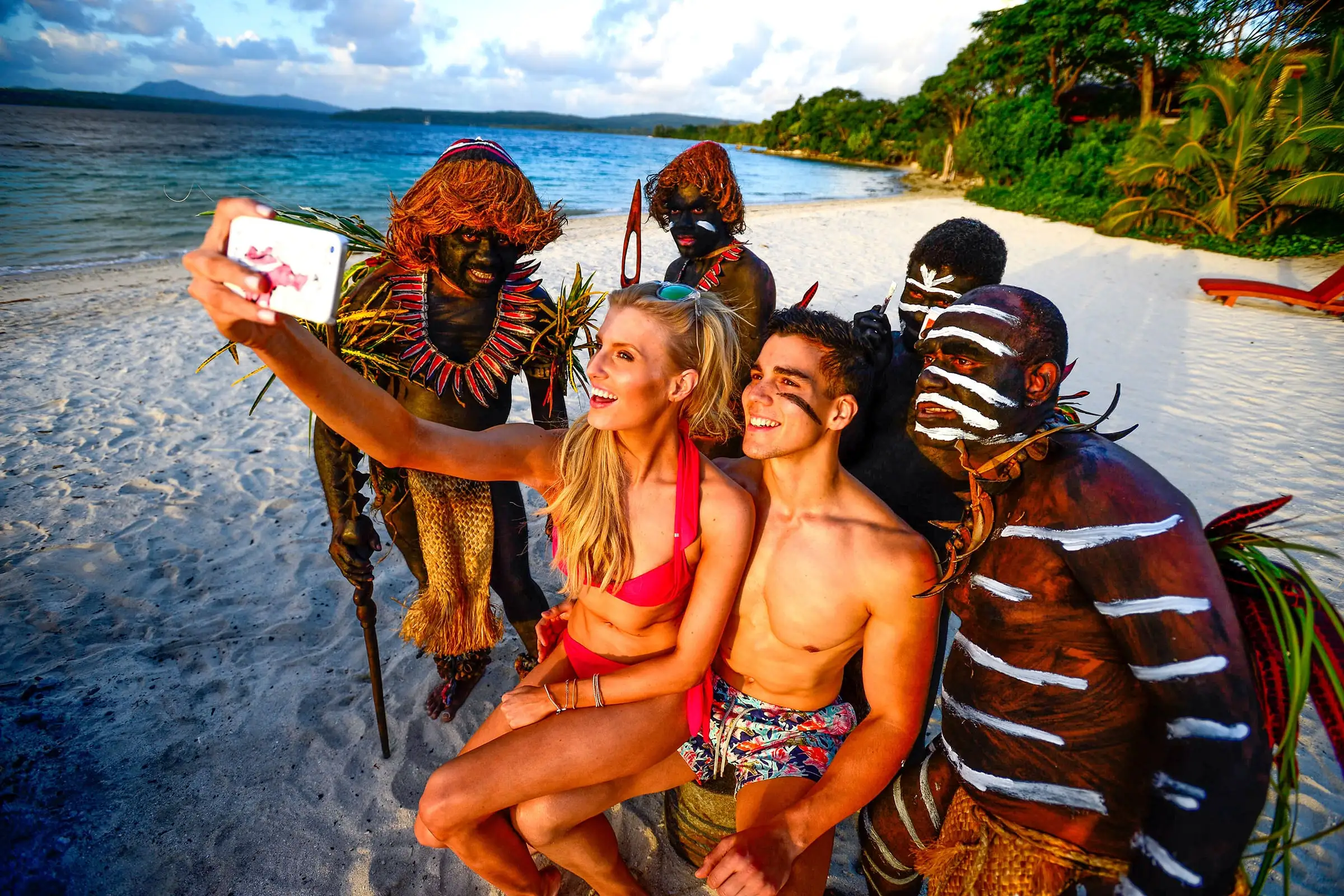 Vanuatu, the ultimate destination for adventure seekers, offers an array of unparalleled experiences in the South Pacific. From thrilling fishing expeditions and captivating diving adventures to serene snorkeling excursions and awe-inspiring kayaking journeys around volcanic landscapes, Vanuatu has it all. Immerse yourself in the rich cultural heritage of this unique island nation. Discover the mesmerizing underwater world of Vanuatu, boasting over 6,000 species of tropical fish and an astonishing variety of more than 500 coral species. Indulge in the perfect blend of exploration and relaxation in Vanuatu.
Explore Vanuatu fishing adventures
Where you will be
Ocean Blue Fishing Adventures