A Luxury Live on Board Fishing Experience
The ideal vessel for larger groups looking for a little luxury. Step up your Maldives sport fishing experience aboard the Adora.
Embark on a remarkable exploration of the Maldives archipelago aboard the magnificent 37m vessel, Adora. This luxurious yacht provides an opulent setting, complete with expansive entertainment spaces, ensuring both comfort and excitement during extended expeditions. With 11 air-conditioned suites, each featuring its own private bathroom, Adora accommodates up to 21 guests in unparalleled luxury. The vessel's dedicated and attentive crew are committed to ensuring that your Maldives fishing adventure becomes an extraordinary and cherished memory. Prepare to be captivated by the unrivaled beauty of the Maldives, while indulging in the exceptional amenities and hospitality offered by Adora, creating an unforgettable journey of a lifetime.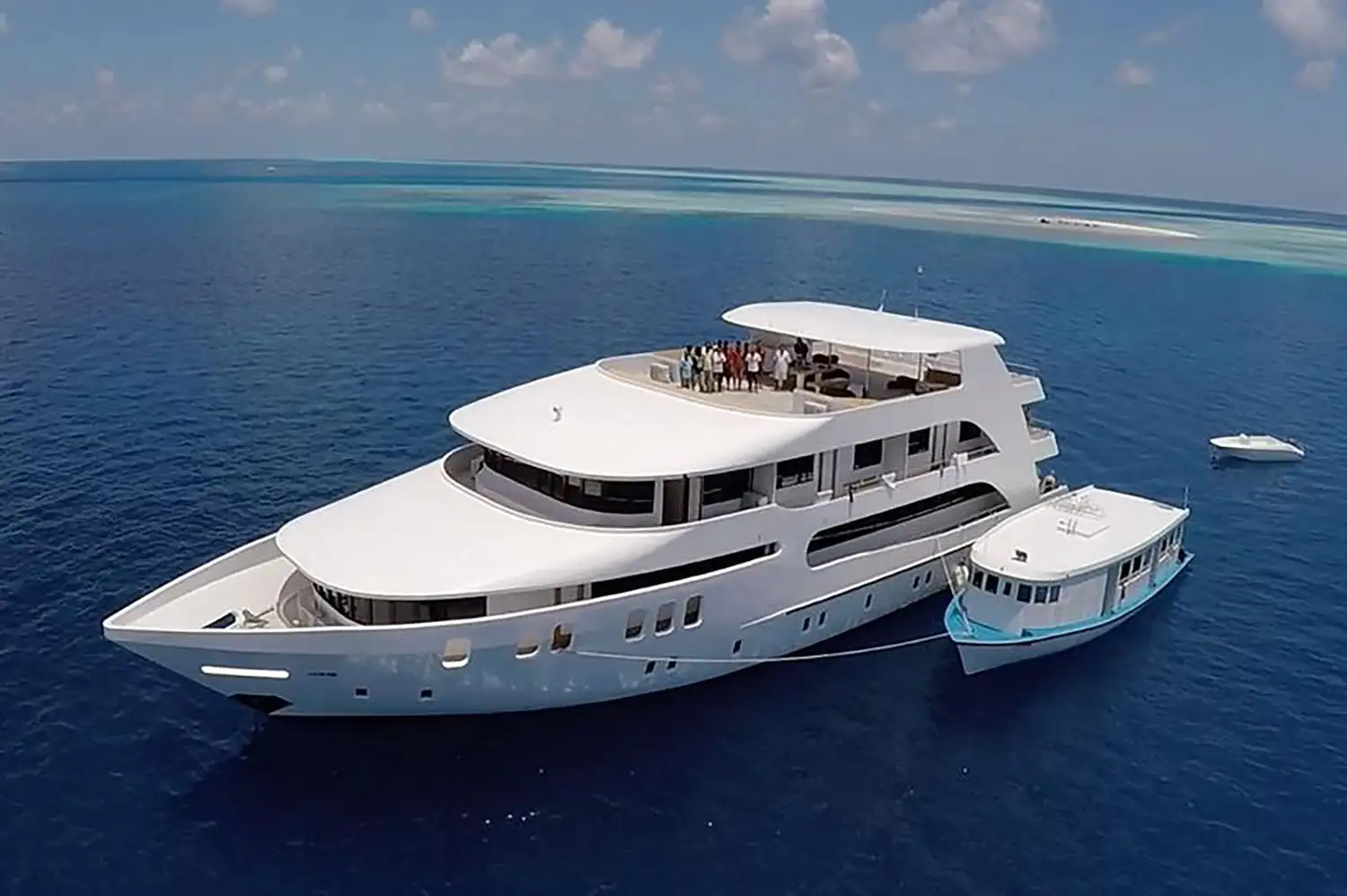 Stunning
Immerse yourself in luxury with Adora – an impressive 37m long, 10m wide tri-fiber deck luxury yacht. Built in 2014 with great attention to detail, this vessel boasts a stunningly stylish design and exceptional comfort. Enjoy the spacious interior and exterior living spaces, perfect for larger family groups or smaller groups in need of a luxurious escape. Experience maximum tranquility at sea with Adora, and revel in the highest standards of finish and comfort.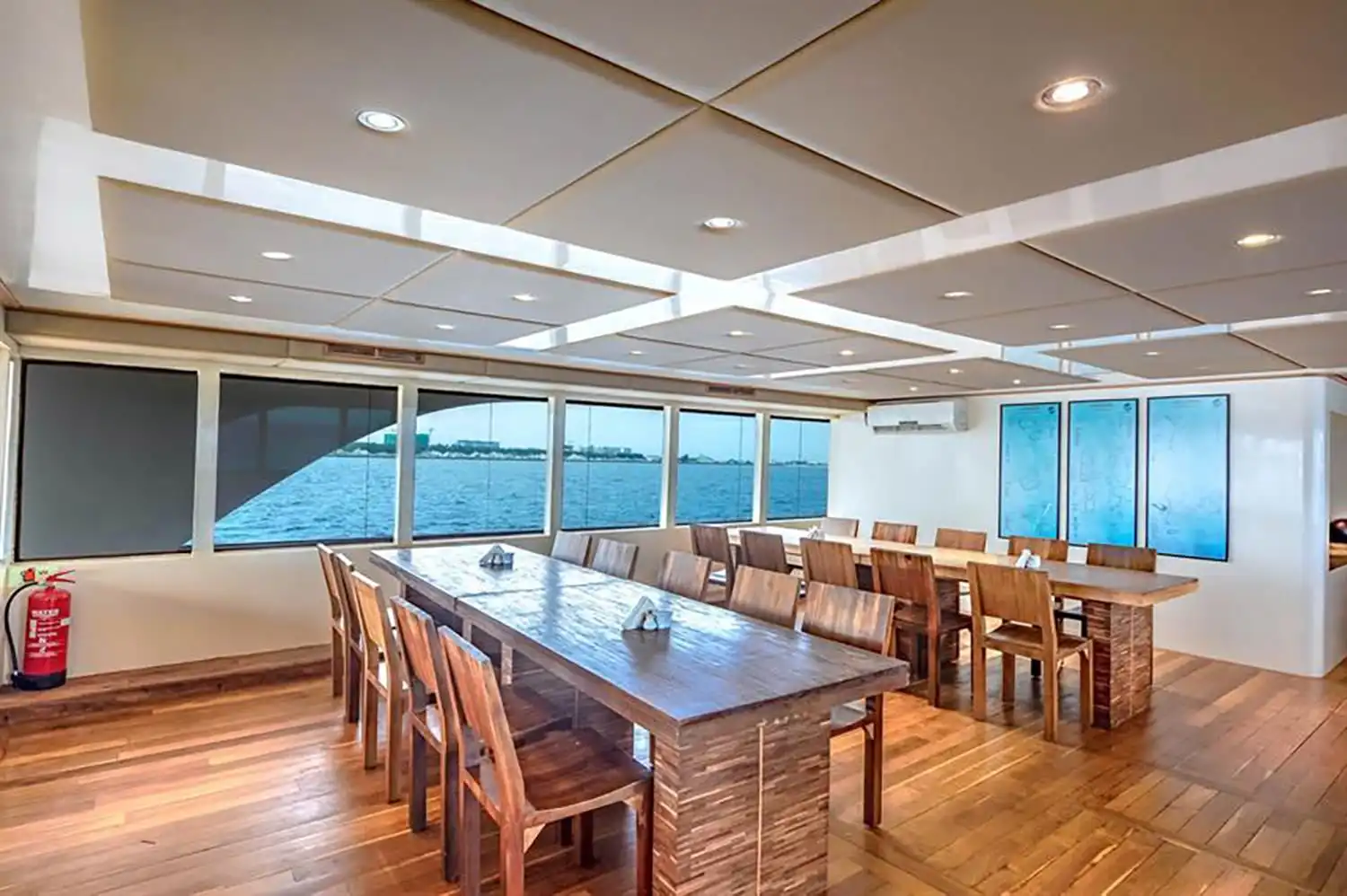 Refreshments
Unwind in style and comfort at our luxurious indoor saloon. Enjoy a fully air-conditioned dining area with cozy, stylish seating, TV, DVD/CD players, music system and a small library with books and movies. And don't forget to quench your thirst with a selection of alcoholic and non-alcoholic refreshments available at the bar area right beside the saloon.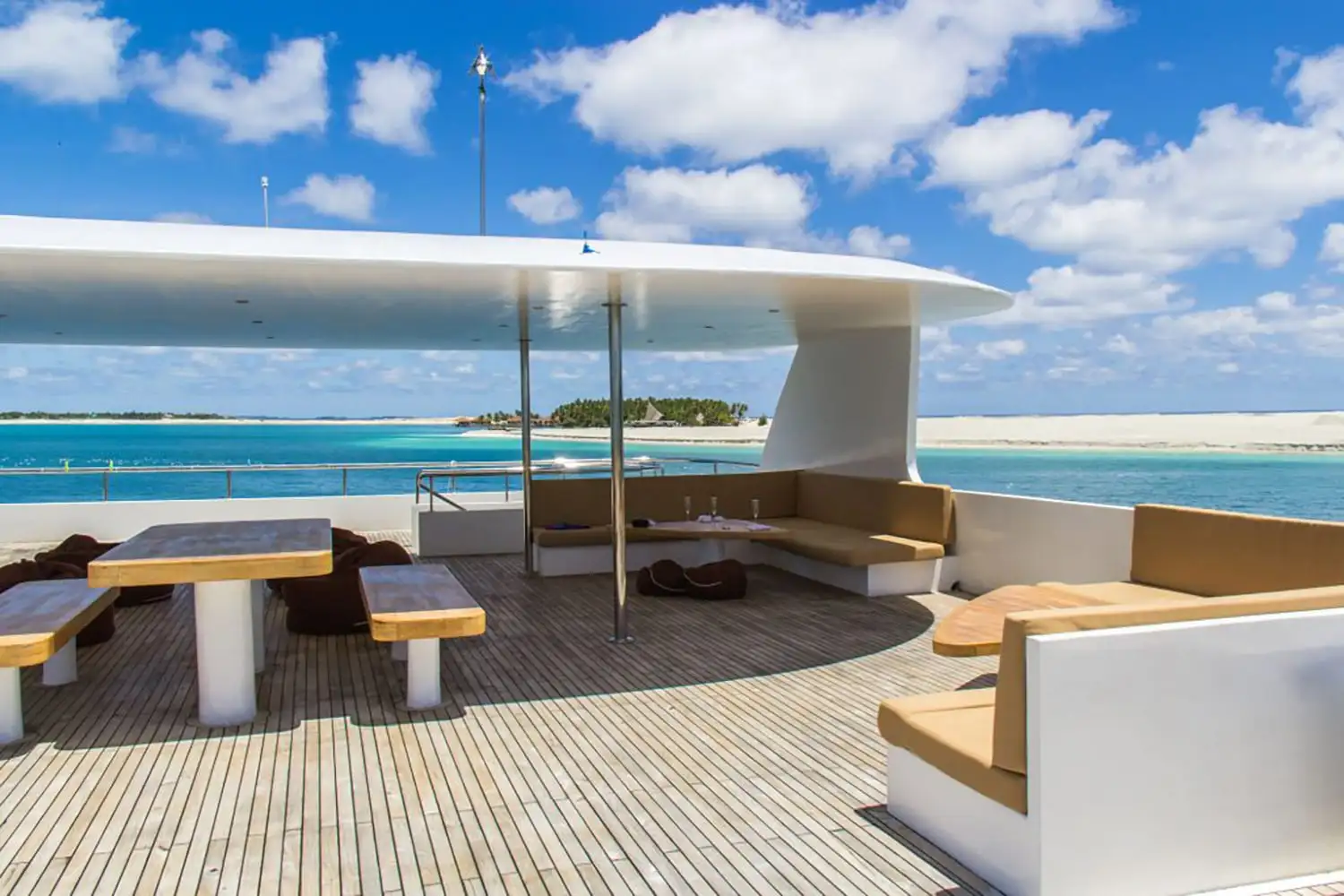 Enjoy
Adora's luxuriously comfortable sundeck, with both open and shaded areas to relax between fishing sessions. Enjoy the sun lounges, or a spacious sitting area, while the outdoor bar is conveniently close by. Experience the delicious international cuisine with an Asian flair, or more traditional Western dishes, served up to your exact requirements. Plus, free Wi-Fi is available for all guests to stay connected. And, as always, Adora will travel to a flexible schedule based on daily assessments of optimal fishing conditions.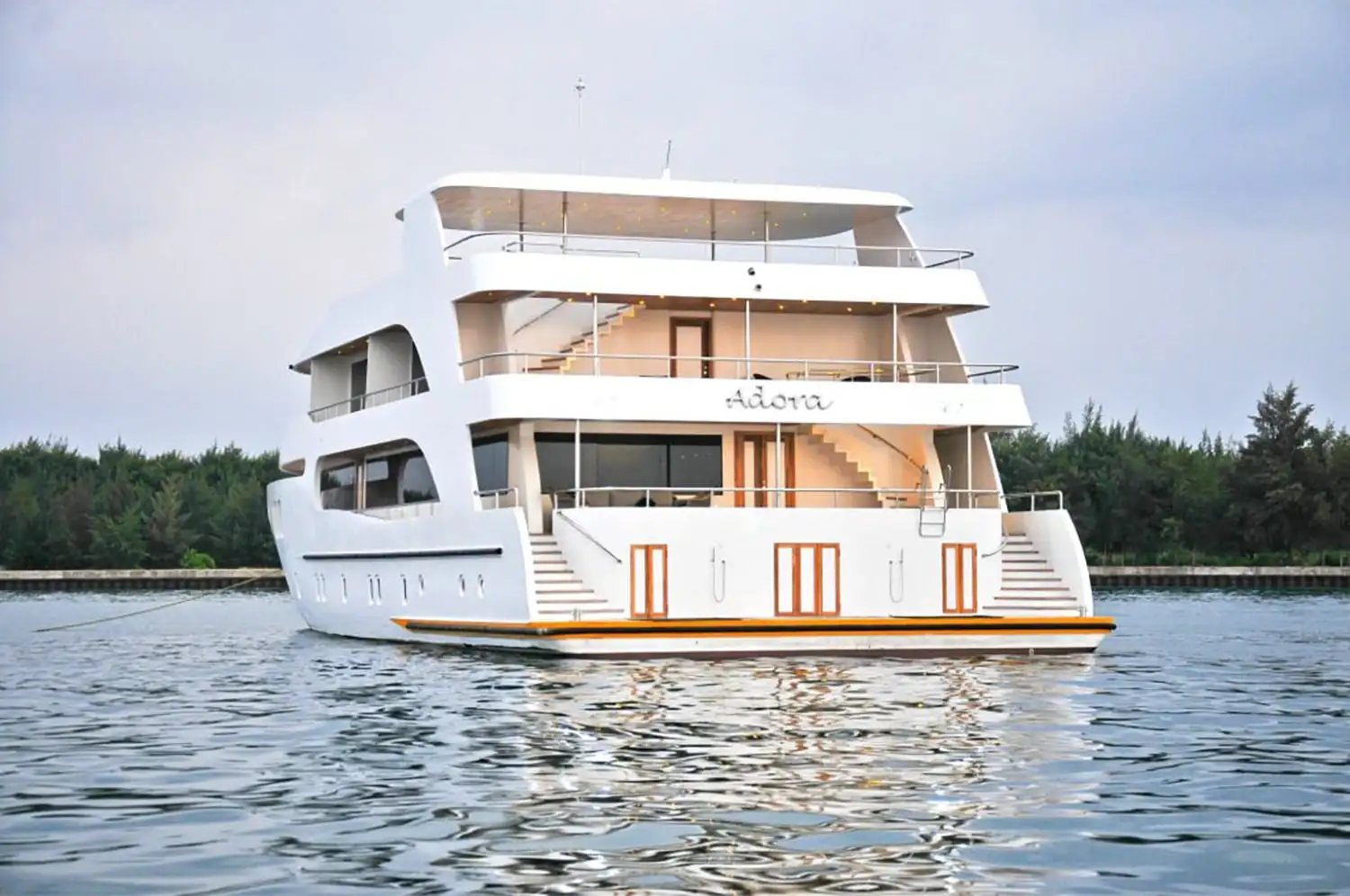 Boat Specs
Cabins :

11 spacious cabins, it can accommodate up to 21 guests.

All cabins equipped with ensuite-bathroom, individually controlled air conditioning, a window, storage area, and various other cabin facilities. Constructed : 2014

Length :

123ft

Width :

34ft

Cruising speed :

11-12 knots

Water supply :

desal plant

Generators :

2 x Genset 70kw

Engine :

600HP
Emergency equipment : Fire alarm, fire extinguishers, life jackets, defibrillator, oxygen, First Aid
Explore Maldives fishing adventures