Why Fish Vanuatu?
Great Sport Fishing, Accessible and Safe
Vanuatu offers a fantastic fishery suited for beginners and seasoned anglers alike. If you are to describe fishing in Vanuatu in a few words it would be the "unmatched variety". When you take into account the diversity of the species around the islands, the remoteness, heart stopping scenery and overall fishing experience, this is a saltwater fishery truly unlike any around the world. You can literally tick off most species on your bucket list on one trip. Access to this remote island paradise is only one flight away from Australia and New Zealand, making this the perfect overseas fishing destination.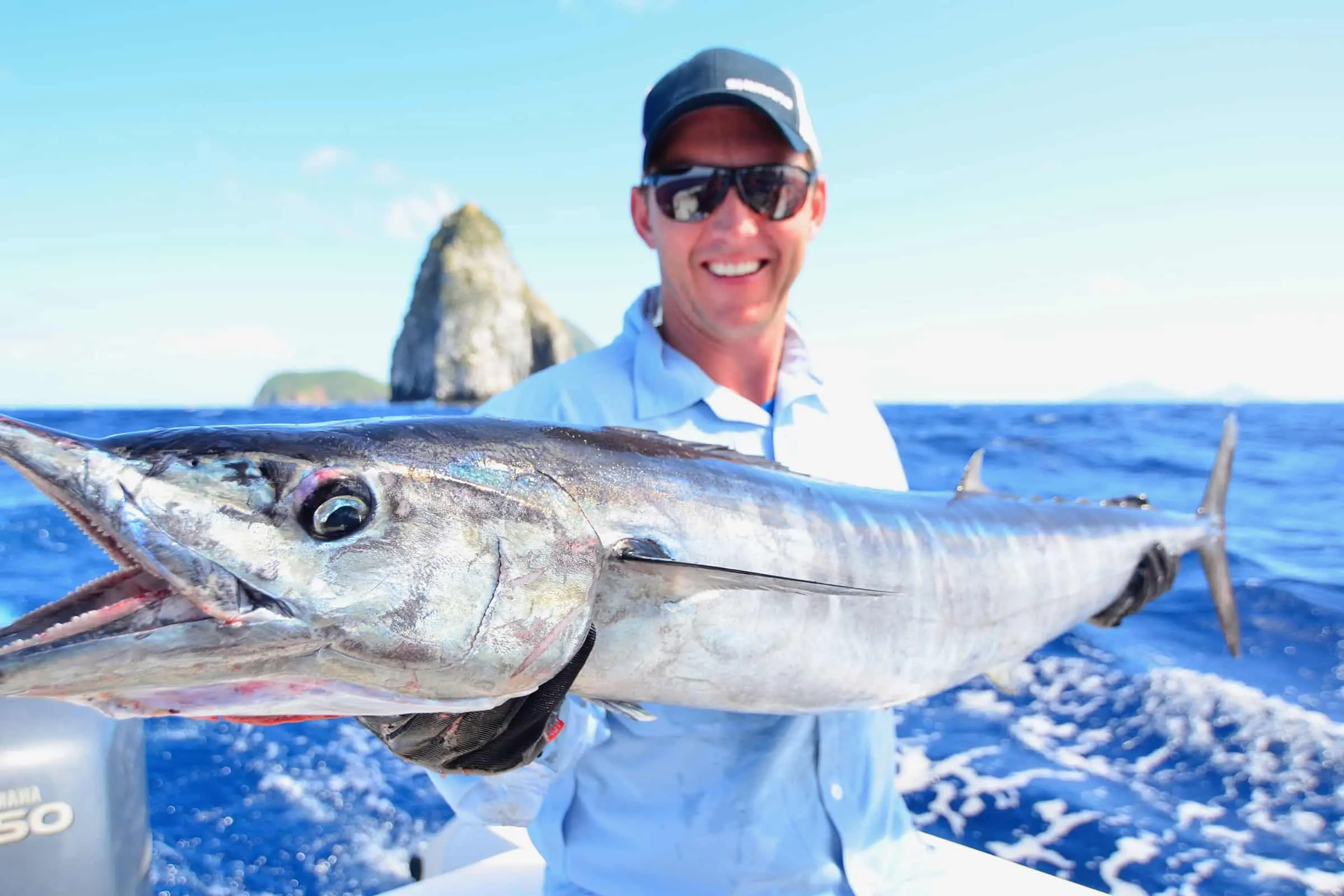 What Can I Catch?
Variety is the Spice of Life
There are a wide range of species available to target from light tackle to big game tackle while utilizing a variety of techniques like trolling, jigging and casting plugs. Vanuatu boasts incredible numbers of Dogtooth tuna, Blue marlin, Sailfish, Giant Trevally, Wahoo, Mahi Mahi, Yellowfin and Big Eye Tuna. Inshore Red Bass, Coral Trout, Job Fish are the main target species. Deep water, red barred snapper, cod, deep sea bream and many more species make fishing Vanuatu an anglers Eldorado.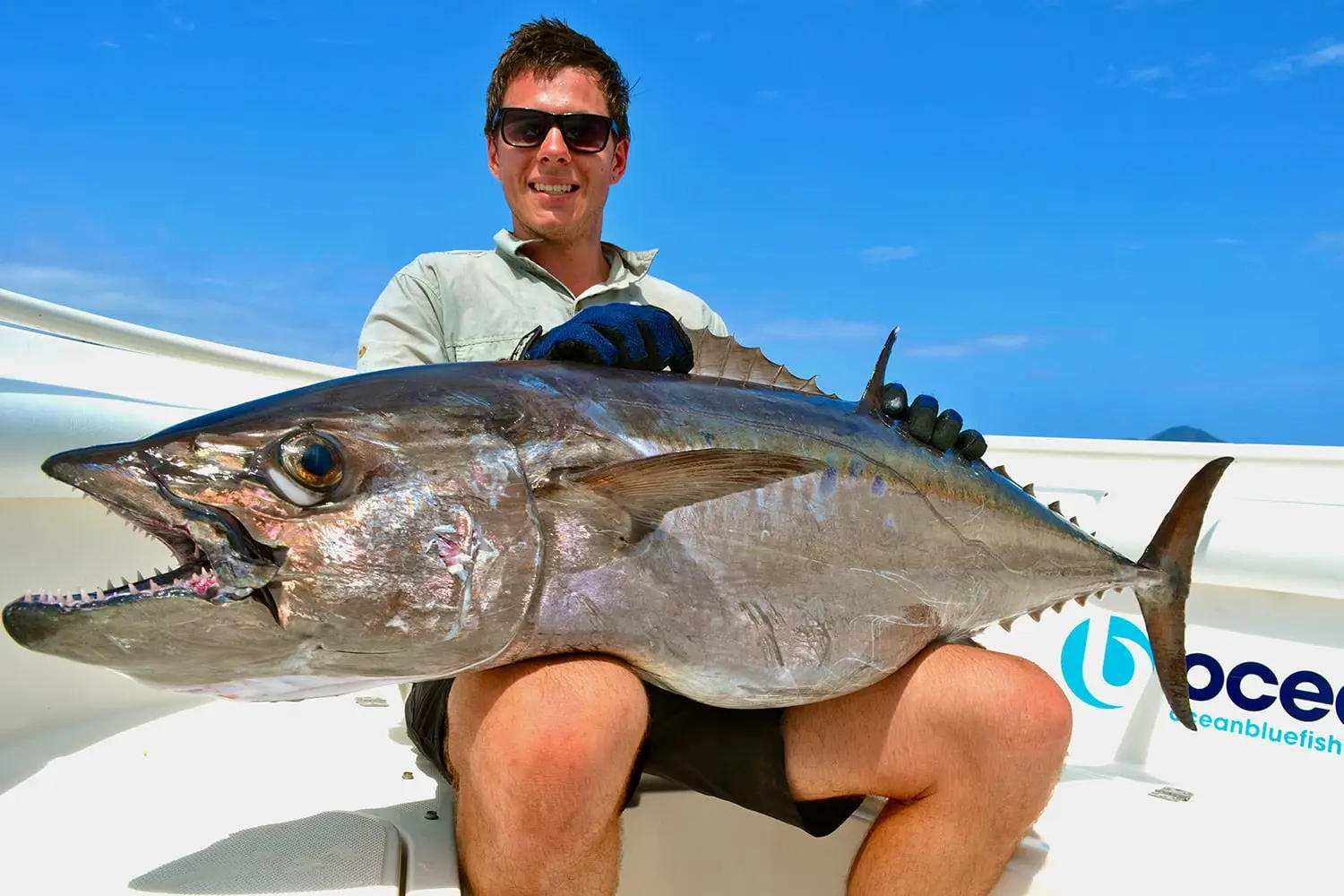 When to Fish Vanuatu?
The good news is, Vanuatu offers great angling options year round. No matter when you can travel you will be able to get you onto some great fish. However, for those who are flexible, we've split the year up into three main seasons and detailed key factors to take into account to help you to decide the best time to have your passport stamped.
January – April
This is the vanuatu fishing season for Monster GT, Dogtooth Tuna, Big Yellowfin Tuna and Blue Marlin. Sea conditions are generally calm as we're outside the trade wind season. Day temperatures are warm around 30 degrees most days with high humidity. During this time you can expect a combination of sunny days with tropical showers most afternoons. There is a chance of the odd tropical cyclone during this time of year, although plenty of advance warning is available. Time to travel for extreme big fish in calm waters.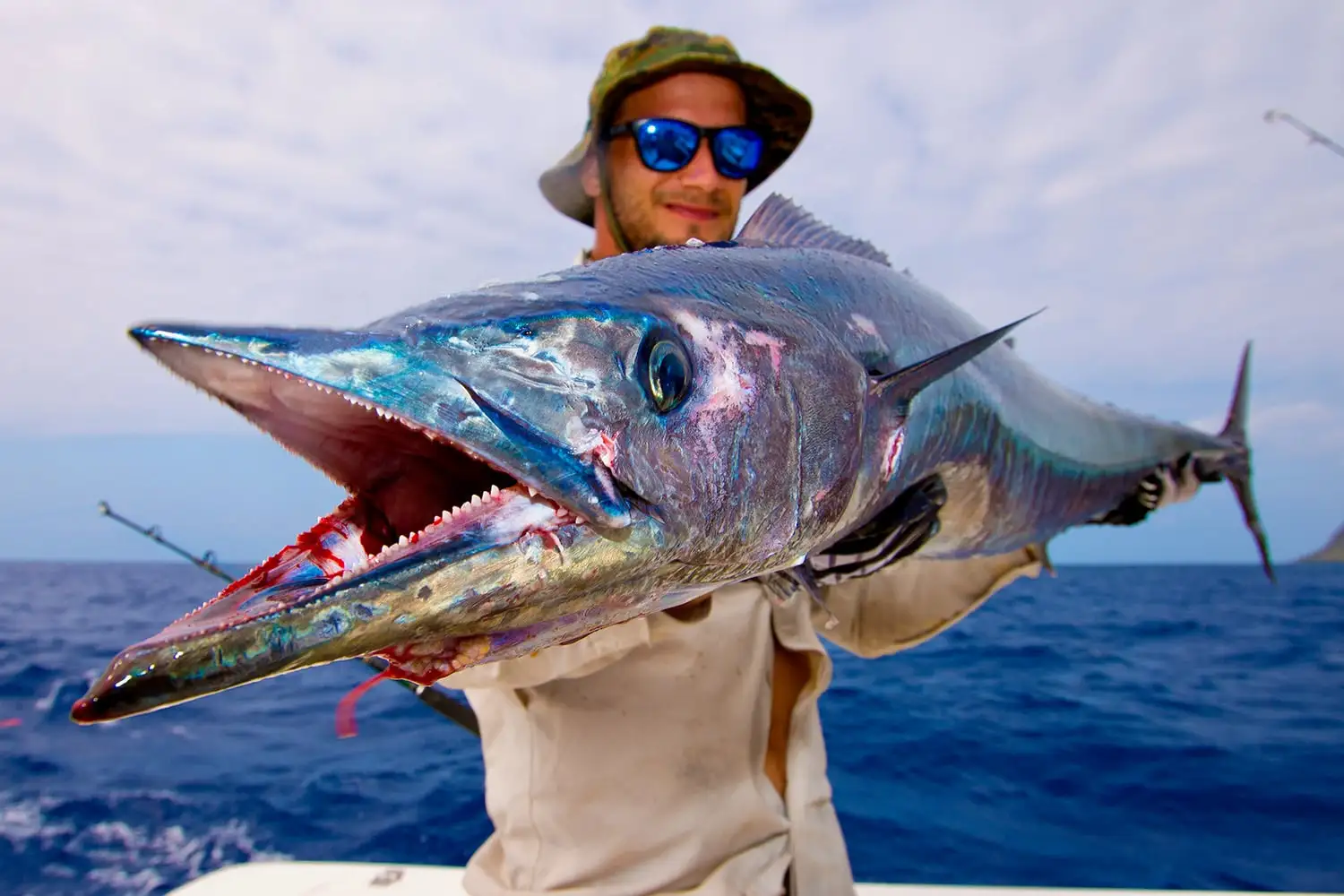 May – August
During this time anglers get to target the widest variety of species. From Giant Trevally, Dogtooth Tuna, Yellowfin Tuna, Marlin, Sailfish, Mahi Mahi, and Wahoo. Day temperatures are a comfortable 26-28 degrees most days, with low/moderate humidity. South East trade winds appear during the winter months averaging 10-20 knots with moderate seas. Time to travel if you're after a wider variety of species.
September – December
Spring is spawning season and generally when all species become more active and feed more aggressively. Again a wide variety of species are available at this time including Giant Trevally, Dogtooth Tuna and Blue Marlin. Sailfish, mahi mahi and wahoo taper off during December where the yellowfin tuna start to become larger. Day temperatures are a comfortable 26-30 degrees most days, with low/moderate humidity. South East trade winds ease between October- December with light-moderate seas.